Hail and well met, Norrathians!
It's a festive time for everyone in the EverQuest family as EverQuest celebrates its 19th Anniversary! I'd like to give a big congratulation to EverQuest, the team, and of course, all the players who have adventured in Norrath throughout the years. While, the Chronoportal Phenomenon will start appearing this Monday, March 19th, we wanted to go ahead and start the festivities early with Double XP for All Access Members starting today and ending on March 19th at 11:59PM PT! There is also a special Krono bonus going on that you can read about here.
We hope you all join us in commemorating EverQuest's big day, and then before we know it, it'll be EverQuest 2's 14th  Anniversary! There is plenty to do while we wait like collecting new familiars and prevailing against the denizens of Hate in the Shard of Hate Public Quest from GU105: A Stitch in Time. Not to mention, we're already hard at work on the next game update, GU106: Seeds of Vengeance!
I don't want to spoil anything yet, but I can tell you that it's jam-packed with content! Not only will you have whole new challenges to tackle, but there will also be Planes of Prophecy expert dungeons, and Summer Ethereals events will be starting up early too. We'll be sharing more soon and GU106 will be here before we know it!
Looking even farther ahead to summer, on top of everything else, there will be two new holidays for even more summer fun! The Oceansfull Festival and the Scorched Sky Celebration! Check out this sneak peek from the Scorched Sky Celebration: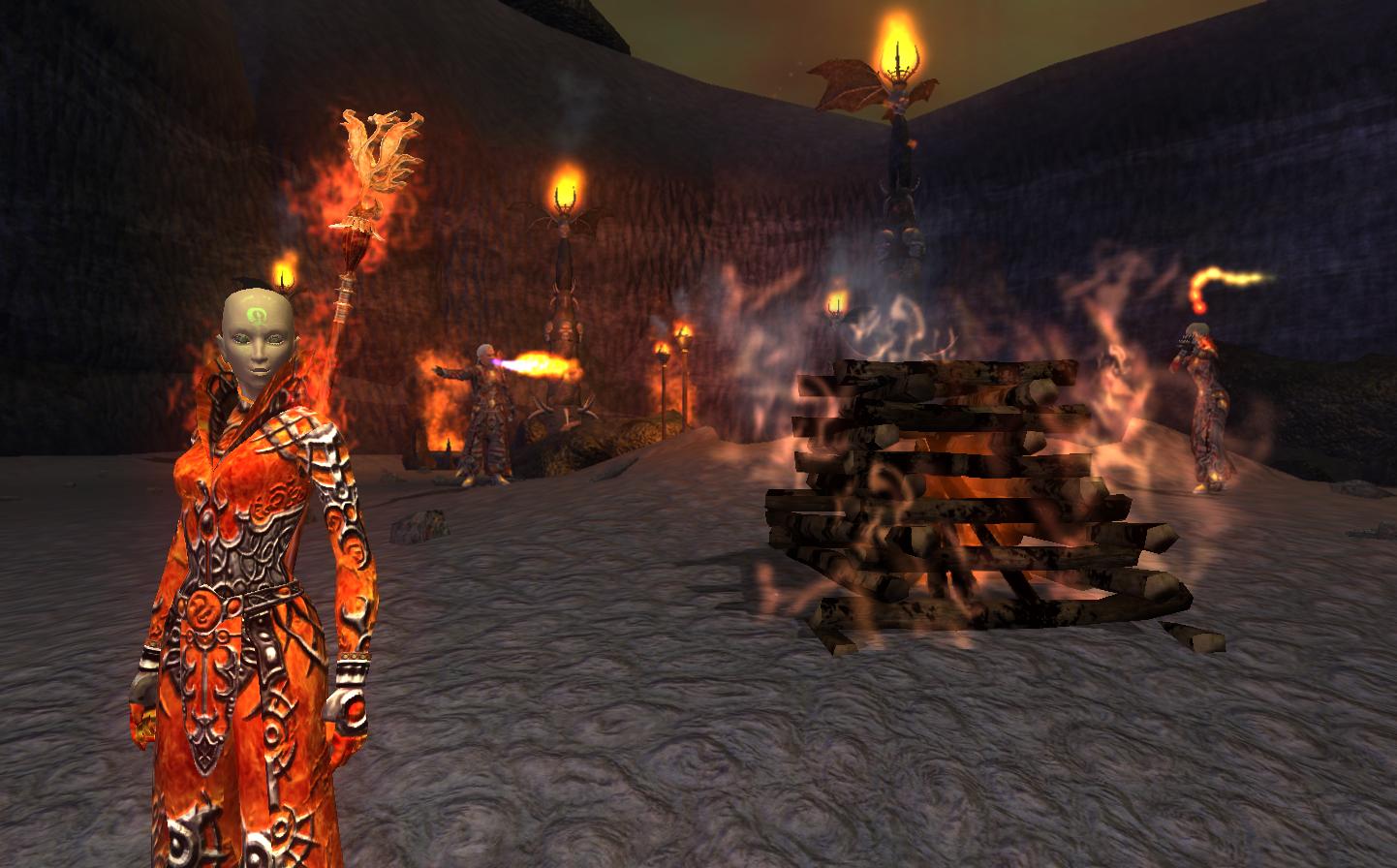 Last, but not least… expansion! It's already in progress, but you'll need to wait a bit longer for more details!
We can't wait to share more information with all of you about everything in store for EverQuest 2 this year!
See you in Norrath!
Lauren "Mooncast" McLemore
Producer, EQ & EQ2