The Player Studio program gives players a chance to create, submit, and sell items in the Marketplace. EverQuest 2 has some amazing player artists who have been taking requests and working hard to make these items available in game. Many items are submitted, but only the most outstanding ones make it into Norrath! Last month, these were the most popular EQ2 Player Studio items:
1. Winter Chateau Bundle by Neko Zero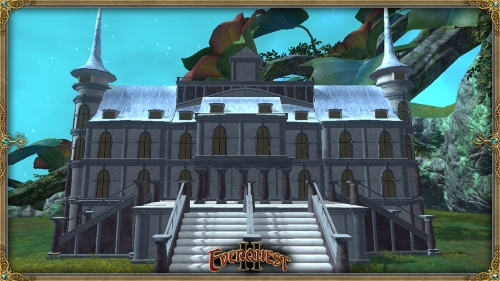 These amazing pieces will help you make your building dreams come true, on a large-scale level! Whether you want to build one large chateau or frame out an entire village, these stylish blocks can make it possible. The bundle includes various amounts of the following pieces: Bridge, Pillar Column, Windowed Manor Room, Manor Room, Small Room, Pillar, Roof, Stairs, Tall Roof, Windowed Tower, Tower, Tower Roof, Wall, and Windowed Wall. What masterpiece could you build with these spectacular building blocks? Your very own Winter Chateau of course!
2. Storybook Portal by Jerry Dechant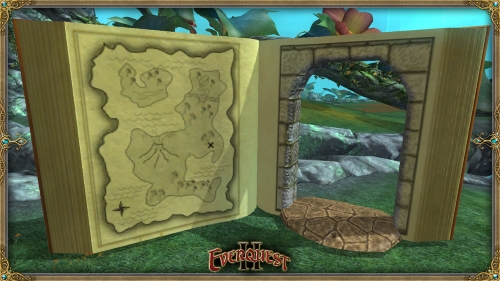 Do you enjoy creating decorated instances that tell a story? Well, this whimsical Storybook Portal would make the perfect entryway into your to your special space. The stone archway is an ideal entrance into a secret garden or fairytale land! The Storybook Portal could also be used to showcase one of your favorite house items and make a great conversation piece for any gathering!
3. Freeblood's Tomb by NS6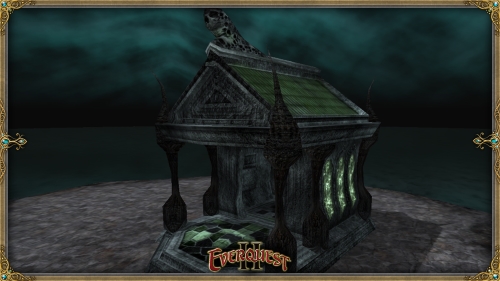 Are you looking for a spooky little building to stash away something sinister? The Freeblood's Tomb would make an excellent choice for an eerie addition to any landscape! The green stained glass windows are sure to let in just enough light to illuminate the interior space just enough to see all of your contents. What's stored inside of this structure is completely up to you!
4. Frostfell Express Bundle by Neko Zero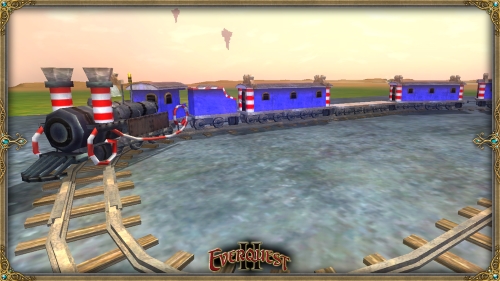 Norrath has many transportation themed items: teleportation portals, various mounts, spire replicas, and more. But, it's hard to find something as adorable as this miniature steam train! The Frostfell Express Bundle includes individual train segments and track pieces for you to place in your Norrathian homes. Where would you set up your own miniature train?
5. Granny's House by Jerry Dechant
Do you need a small cottage for your guests to sleep? Or would you like a building for your gardening supplies and crafting tools? Maybe you'd just like a really spacious outhouse? If you're searching for a quaint structure to use for a variety of purposes, take a look at Granny's House! What would you use this space for?
6. Ratonga Nutcracker by NS6
It's hard not to smile when you see these adorable Ratonga Nutcrackers. They can be scaled tiny as toys or as larger-than-life guards, making them perfect for multiple applications. Whether you want to stage a Ratonga Nutcracker ballet in your Opera House or have them guard your houses, these detailed nutcrackers would make an enchanting addition to any décor!
7. Passage of the Lost Souls Bundle by Neko Zero
The Ferry of the Dead is ready to set sail, but are you willing to take a trip on this frightening ship? What horrors are waiting for you at this ship's final destination? Set the scene and tell a story with these amazingly detailed items! The bundle includes: The Ferryman, a Ferry of the Dead, the Bringer of the Dead, and two Macabre Lanterns.
8. Dangerous Long Rope Bridge by Jerry Dechant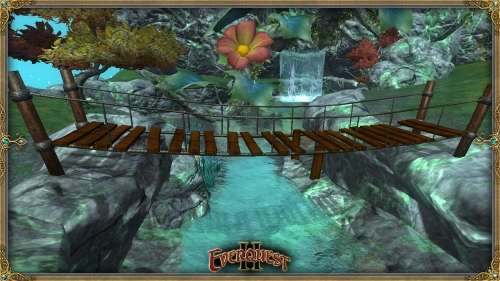 The Dangerous Long Rope Bridge scales large enough to span a large chasm. Are you building a treehouse? This would make a perfect bridge for connecting two platforms. It might look precarious, but just skip the broken plank and you should make it across safely!
9. Winter Chateau Stairs by Neko Zero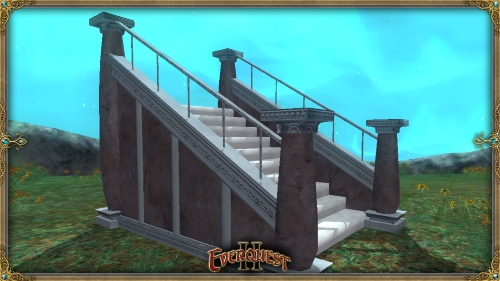 These Winter Chateau Stairs combine beauty and functionality. Whether you want to use this on the exterior of your home or create a grand staircase in your foyer, it would make an elegant focal point in any space!
10. Wooden Shingled Roof by Jerry Dechant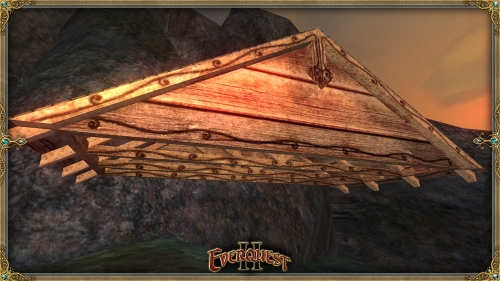 Are you building a cottage, a cabin, a barn, or something entirely different? This Wooden Shingled Roof could be the crowning glory for a variety of structures! The exposed beams underneath add a rustic touch and draw your eyes upward to expand the visual space of your interior. What could you build using this this pre-made roof?
Do you want to create amazing weapons, cloaks, or house items that can become part of Norrath? The Player Studio program gives you the chance to share your artistic talents with fellow Norrathians! For more information about Player Studio, visit the website HERE or by visiting the Player Studio forums.
For aspiring designers, this is a chance to start building a professional portfolio. In addition to having the in-game glory of an item bearing the creator's name, SOE also shares 40% of the net sales profit with the artists that created the item!