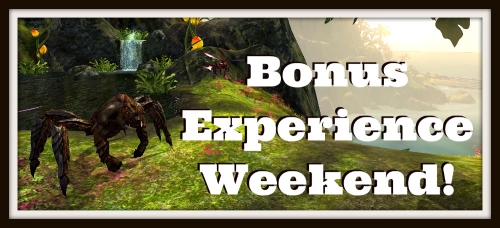 Are you still working on leveling an army of characters to 100? Want to see that XP bar move a little quicker? Well, we've got some great news! We're starting the New Year off right with a BIG bonus experience weekend!
What's better than a 100% (double) bonus XP weekend? That's right, a 150% bonus XP weekend! Beginning Friday, Jan 9 at 12:00(noon) PST until Sunday, Jan. 11 at 11:59pm PST, All Access Members will receive 150% bonus Adventure and Tradeskill experience!
What characters will you level this weekend? We'd love to see some images from your adventures around Norrath, so please share them with us on our forums, or on our Facebook or Twitter pages!
Do you want to take advantage of this big bonus XP weekend? Become a Member now!