The return of Nights of the Dead brings several new items in the Marketplace that will help you have a spooktacular good time! Player Studio artists have been hard at work to create some fantastic new pieces for your enjoyment.
Creator NS6 has given you the tools to take up a sinister hobby. Klak N Stein's Brain, the Klak N Stein's Revivotron Coil, and Klak N Stein's Revivotron Table, are must-have items for anyone interested in the arts of reanimation. If your project takes a turn for the worse, he has also designed an ominous Freeblood's Tomb that you could use to conceal the remains of your mutations! What plans are you making for these treacherous instruments?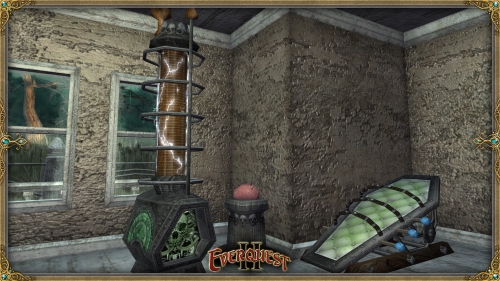 Travel to the dark side this Nights of the Dead in style with a terrifyingly beautiful Ferry of the Dead created by artist Neko Zero. Let the Macabre Lanterns light your way, but make sure the cost of passage is not your soul before stepping aboard the boat with The Ferryman and his Bringer of the Dead companion! Neko has also designed the Freeport Justice Gallows and Headmaster's Ritual items in case you wish to collect others' souls before attempting passage.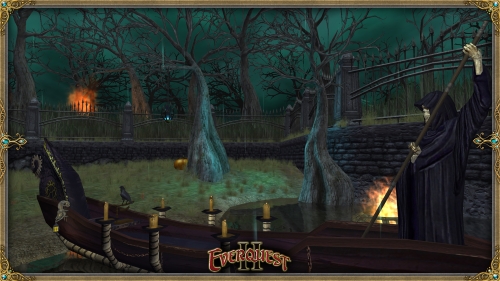 If you desire some décor that will fit into any fall landscape, take a look at Neko's Harvest Wagon and Cornucopia. Creator Jerry Dechant's Rustic Outhouse, Rustic Outhouse Door, and Granny's House would also make fabulous additions to any homestead. Can you imagine all of the storage one of these structures would add to any fall harvest farm? Jerry also has also created a Sturdy Short Rope Bridge and a Dangerous Long Rope Bridge for anyone that wants to create some interesting terrains!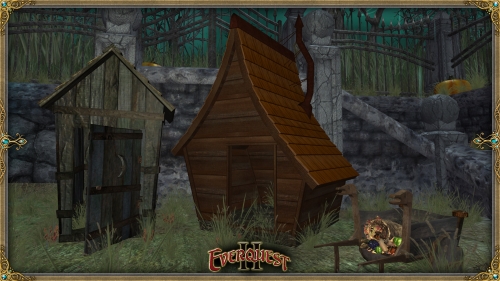 Are you preparing to host a Nights of the Dead party this season? Kellen McQueen's Dark Wizard's Sentry décor and the Finger Food platter arrangement by Stormyheavens E'Clipse are perfect additions for any holiday gathering. Remember, even ghouls just want to have fun, so decorate appropriately! Kristen Chamberlain's Thexian Carnivale Wagon, Mummy Fortuna's Crystal Ball, and Mummy Fortuna's Coveted Card Case can add some festive fun in any setting. Just make sure you don't conjure up anything too demonic this Nights of the Dead! In case you do encounter something besides shadows in the darkness, make sure to also carry The Restless (axe) with you for protection.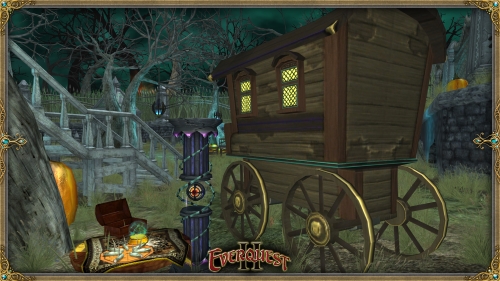 In addition to these fabulous Player Studio items, the Devs have also created some fantastic Nights of the Dead Marketplace items that are perfect for any character!
Let these skeletal Fright Wings give you a lift this Nights of the Dead season. The skeletal appearance will add a formidable touch to any ensemble!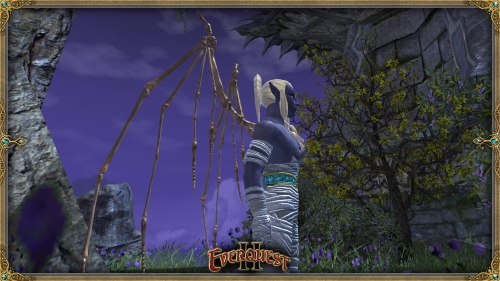 Surprise your allies by riding into action on this hair-raising Umbral Blightmare! Ready for battle, this flying mount is sure to make an impression on anyone who sees it in action.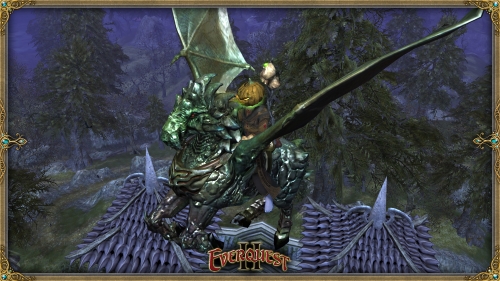 Don't let the bone-chilling appearance of this Pitchblaze Frightmare scare you away! This flying mount is rather tame if you can withstand the flames.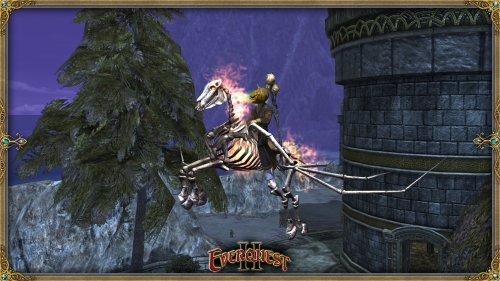 Accessorize your Nights of the Dead outfit with the addition of this Wayward Witching Staff. Impress your friends and intimidate your enemies at the same time by wielding this staff of sinister beauty.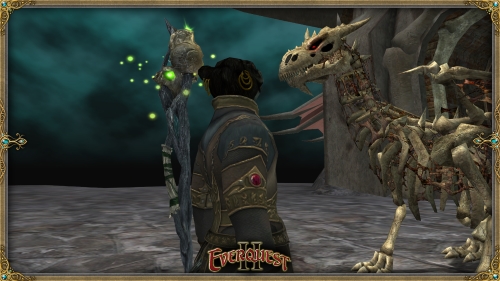 Unlike the Player Studio items, the Nights of the Dead Marketplace items our team designed will go 'back into the vault' on November 3, 2014, so don't miss the opportunity to grab them while you can! Which of these spooky new Nights of the Dead items will you be using to add more style to your holiday?
Are you are interested in creating fabulous items that will be featured in the world of Norrath? The SOE Player Studio program gives artists the opportunity to leave their creative mark on their favorite virtual worlds! Visit the Player Studio website for more information on how you can get started creating amazing items in game.