Summertime means hot days and bustling nights as merriment can be heard from villages all throughout Norrath. All across the land denizens come together to mingle and amuse themselves in evening delights. While Norrathians play and revel in the coolness of the night, mysterious magic is stirring in the air.
As the first day of summer begins, so too begins the monthly event of the Moonlight Enchantments!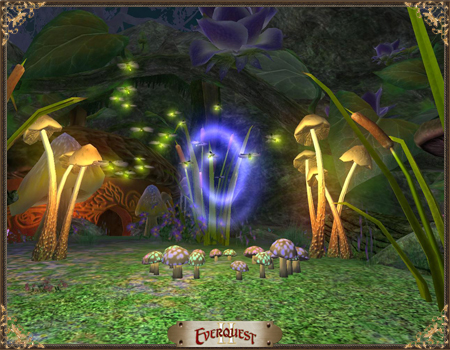 Beginning on June 20th, the moons will align to allow special entry through mushroom ring portals into the Enchanted Grottos, where players will have a chance to partake in quests to that will award tokens. These tokens can be redeemed for items, including 25 NEW items, available through the Grotto Merchants. Here's a sneak peek at some of the latest additions:
• New Crowns and Circlets to adorn your fair head
• Various foliage, such as the Zavlith'loa Vine Cluster and the Grotto Ficus
• Mushrooms, including the vibrant Purple Cap Mushroom
• And more!

Be on the lookout while travelling, for if you happen to stumble upon a ring of mushrooms in the forest, great adventures await you.
Access to portals will be available for 48 hours beginning Monday, June 20 at 12:01AM PT until Tuesday, June 21 at 11:59PM PT.
Happy Adventuring!