by Ry "Roshen" Schueller
Now that Nights of the Dead has begun we have even more haunted Marketplace additions. To start, check out this week's additions designed by Player Studio artists IceSy Designs and NEKO ZERO, if you dare!
Hallows Eve Cakes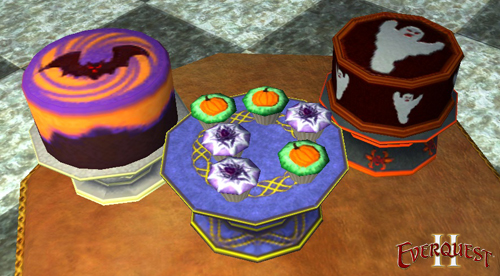 Looking for a deliciously terrifying treat to trick your guests with during Nights of the Dead? Consider any of these cakes designed by Player Studio artist IceSy Designs. All Hallows Eve Bat-Wing Crunchies Cake, All Hallows Eve Cupcake Platter and All Hallows Eve Spooky Ghost Cake can be purchased separately, or purchased together in one devilishly sweet bundle.
Lovers Tree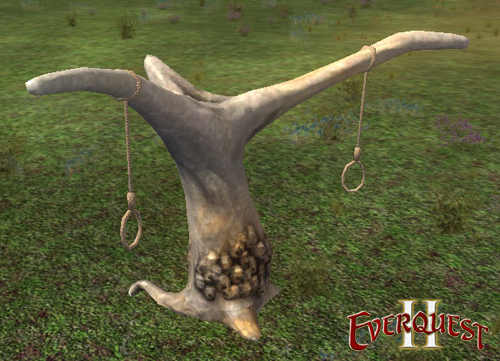 This haunted tree designed by Player Studio artist NEKO ZERO is a memorable spot for ill-fated lovers to arrange for a tryst under the moonlight. Will you add one to your home today?
In addition to the ominous designs that honor Nights of the Dead from our talented Player Studio artists, you can also check out these frightening offerings from the EverQuest II team!
Gloomspirit Unicorn and Plaguespirit Unicorn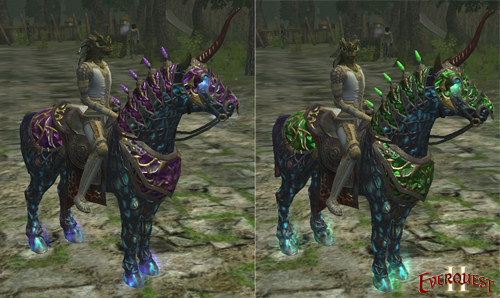 Nights of the Dead is the perfect time of year to explore Norrath on a terrifying steed. Consider this not-so-friendly-unicorn to ease your travels.
Royal Mummy Wrappings and Royal Mummy Tiara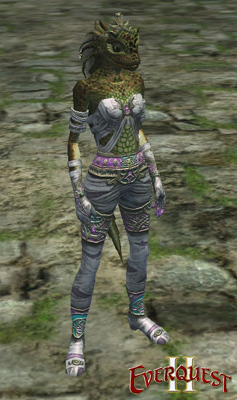 What are you going as to your guild's Nights of the Dead costume party? Get everything you need for your regal undead mummy costume by picking up both the Royal Mummy Wrappings and Royal Mummy Tiara in the Marketplace.
Even if you're too scared to enjoy any of this week's tricks and treats, check back weekly because there are always new items being added to the EQII Marketplace.
Do you want to use your artistic talents to impact the ever-changing world of Norrath? Player Studio provides artists exactly that opportunity! Available in EverQuest II, as well as EverQuest, PlanetSide 2, and Free Realms, Player Studio gives you the chance to share your creative vision and leave a permanent mark on the game worlds you love to inhabit.