by Ry "Roshen" Schueller
How will you celebrate the scariest time of year in Norrath? A variety of Player Studio artists came together to create some supernatural additions to the Marketplace for this spooky holiday.
Organ of Enchanting Darkness by NEKO ZERO
This ancient organ was once used to create haunting tunes during secret ceremonies. What music would you want to hear played on its keys? This impressive piece was the winner of the Player Studio Dawn of the Dark Elf competition!
Discordant Fiddle Bow and Discordant Fiddle by Beatles
What's a bow without a fiddle? These items can be purchased separately or bundled together.
Shadow Dagger of the Teir'Dal by Beatles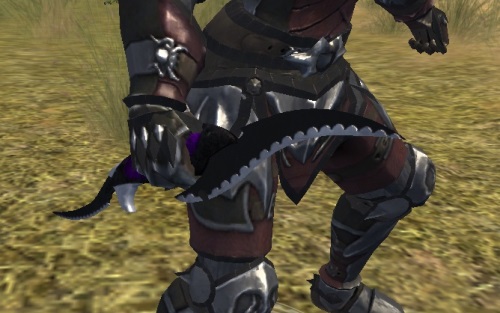 With this blade, you will be as silent as the shadows!
Mistmoore Furniture by Kellen McQueen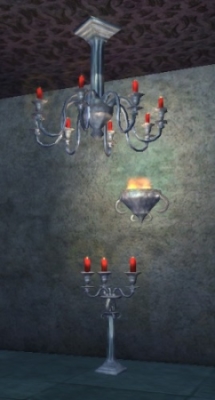 Add a touch of class to any home with a Mistmoore Chandelier, a Mistmoore Sconce, and a Mistmoore Candelabra. These items can be purchased separately or bundled together.
Eerie Punch by Kellen McQueen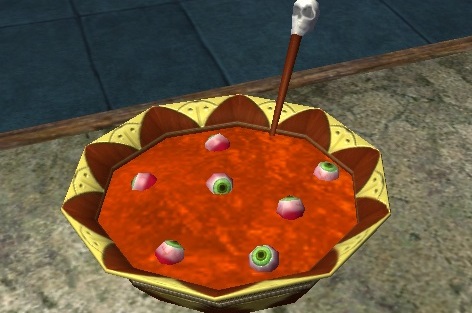 Give any house party some Nights of the Dead flavor with this eerie punchbowl.
Altar of Immolation by Tim Mathews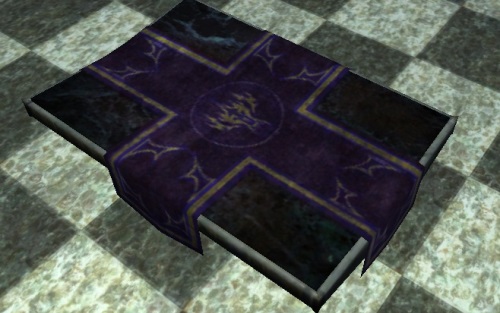 Would you like a Teir'Dal altar used for demonic sacrifices and summoning in your home? Of course you would!
Spider Web Cemetery Items by Jerry Dechant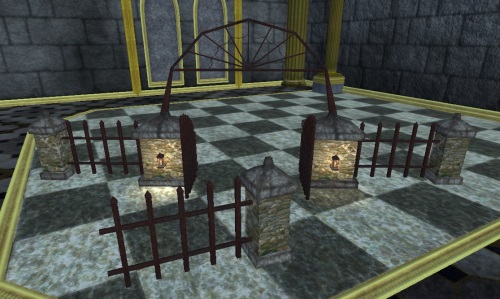 Enter a cemetery of your own making! Spider Web Cemetery Gateway Arch and Spider Web Cemetery Fence Segment are both designed by Jerry Dechant. These items can be purchased separately or together in the following bundle.
Spider Web Cemetery Gate Bundle
1 x Spider Web Cemetary Gateway Arch
6 x Spider Web Cemetary Fence Segment
Dark Elf Neriak Royal Coach by Jerry Dechant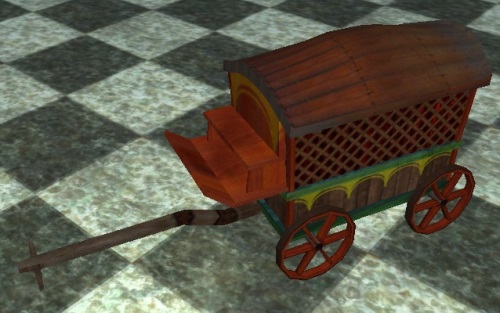 Consider adding this coach fit for a Teir'Dal Queen to your dwelling.
Stained Glass Neriak Estates Door by Jerry Dechant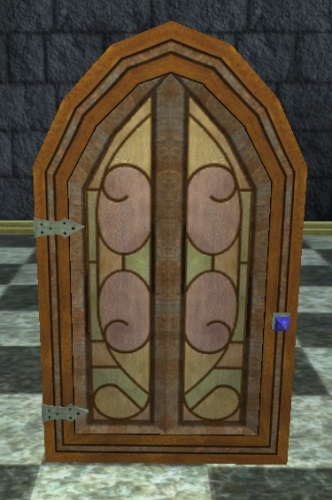 Show you take pride in your home by adding this master crafted stained glass door to your abode.
Night Flight Witch's Broom by Jerry Dechant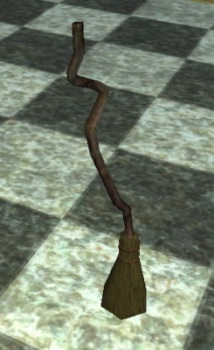 During Nights of the Dead, if you look up to the moon you may see someone or something streaking across the sky. Spoiler alert: It's not a bird…
Gigantic Tier'Dal Tome of Malevolent Justification by NEKO ZERO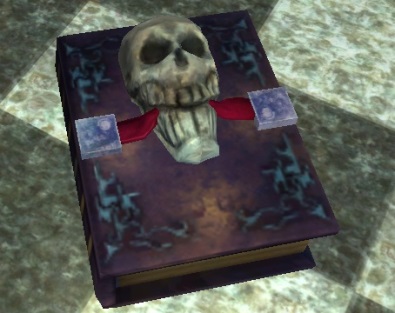 This gigantic guide for Tier'Dal moral code can now be a part of your home!
Creature of the Night Painting by Stormyheavens E'Clipse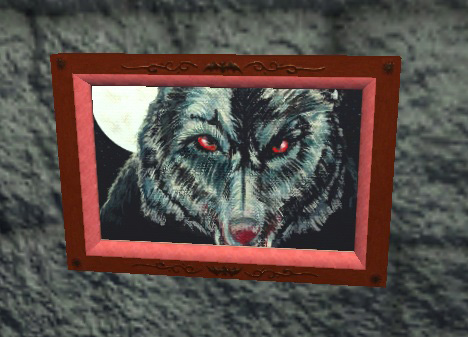 Ever wonder what the thing is that goes bump in the night? Well, Player Studio artist Stormyheavens E'Clipse found out and painted an interpretation of it for your in-game habitat. (Note: Actual creature that goes bump in the night may or may not actually look anything like this picture. This is a tribute).
Night Ride Home Painting by Eden Evergreen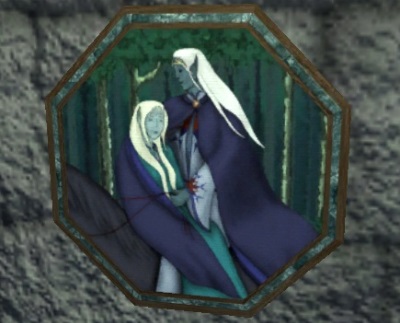 This is a painting to commemorate the story of a father determined to have his runaway daughter marry the mate he chose for her. It shows the father and daughter's ride home on the night she was captured.
In addition to the devilish designs and creepy creations that honor Nights of the Dead from our talented Player Studio artists, you can also check out these offerings from the EverQuest II team!
Salticid Armor and Salticid Vaulter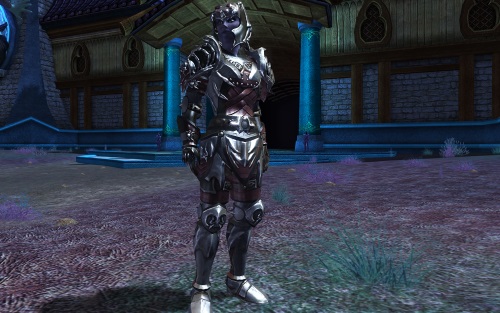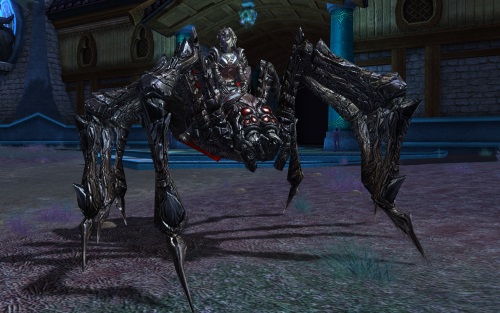 The EQ II team has a terrifying spider-themed armor set and mount available for Nights of the Dead 2013. This is offered in the Marketplace in individual parts, or in two different bundles:
Salticid Armor Crate Contains:
1x Salticid Helm
1x Salticid Breastplate
1x Salticid Greaves
1x Salticid Shoulders
1x Salticid Bracers
1x Salticid Sabatons
Salticid Armor and Mount Crate includes all of the armor and the mount!
Do you want to use your artistic talents to impact the ever-changing world of Norrath? Player Studio provides artists exactly that opportunity! Available in EverQuest II, as well as EverQuest, PlanetSide 2, and Free Realms, Player Studio gives you the chance to share your creative vision and leave a permanent mark on the game worlds you love to inhabit.
Even if you're too scared to enjoy any of these Nights of the Dead tricks and treats, check back weekly because there are always new items being added to the EQII Marketplace.