This summer, SOE ran the first SOE Player Studio item creation contest called Dawn of the Dark Elf. All items had to be dark elf themed and for EverQuest or EverQuest II.
Players had one month to prepare and submit their entries. There were no limits on the number of entries, and all regular Player Studio rules and guidelines were followed.
We received 34 entries in 5 categories from 17 different artists, but there could be only one winner: Neko Zero, who created this Organ of Enchanting Darkness for EverQuest II!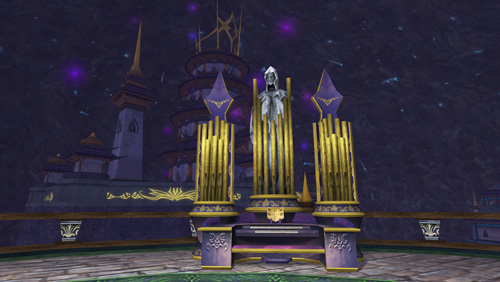 As described by Neko Zero, "this ancient organ is used to create haunting tunes during some of the most secret of ceremonies."
Thanks to all who submitted entries for Dawn of the Dark Elf!
Are you interested in seeing your creations in EverQuest, EverQuest II, Free Realms, or PlanetSide 2? Learn more about submitting items to Player Studio here.