As you're wandering through Norrath, you may have come across a sweet, non-aggressive (and non-targetable) rabbit or two... perhaps even an entire herd of them! Something has changed with these woodland creatures this week. You may want to run away... or run toward them, if you're brave enough!... from now through 11:59PM PDT on Tuesday, October 20th.
A group of EverQuest II Developers recently came across one such Killer Rabbit in game, and they catalogued their adventure on Twitter:
*Click on the images to visit the tweet directly on Twitter and give your favorite Devs a follow!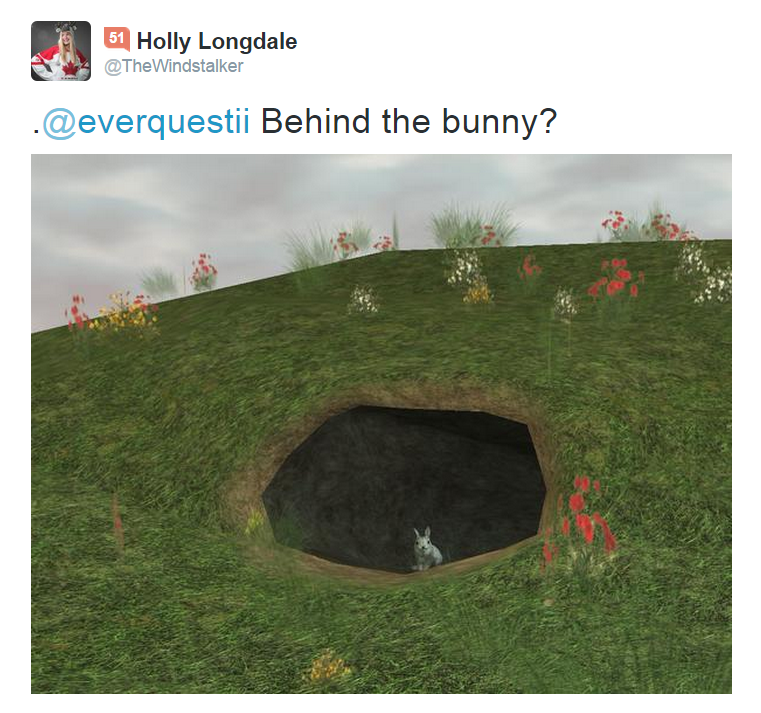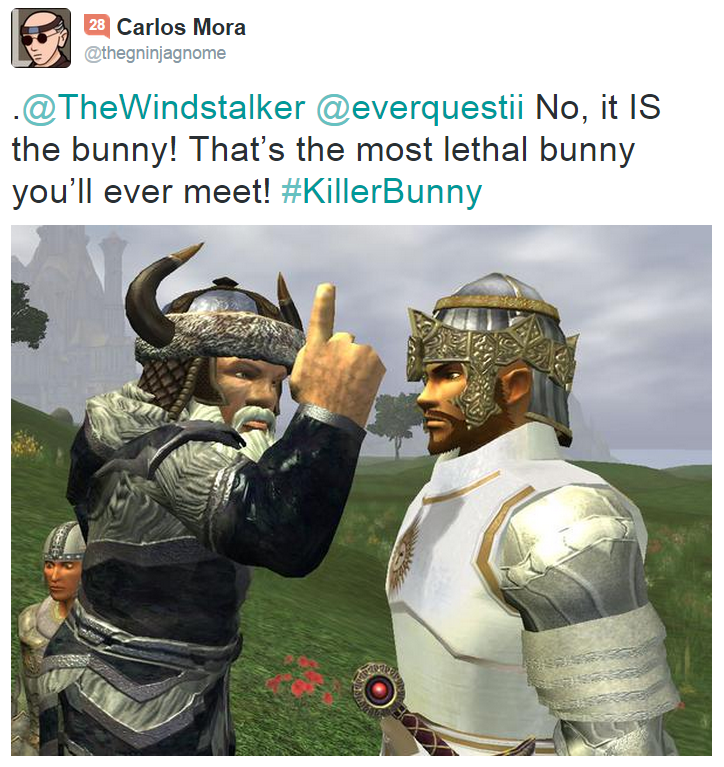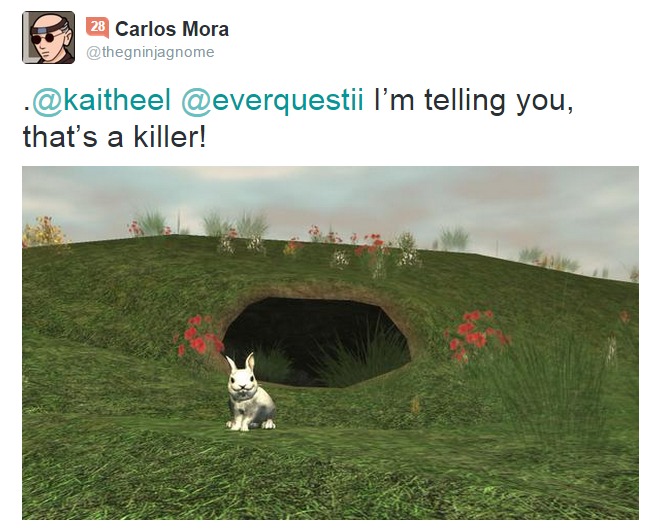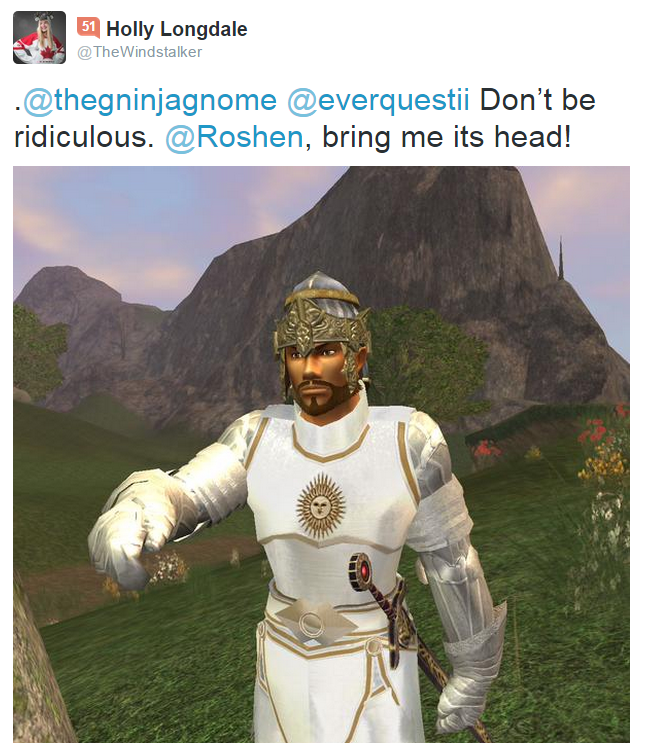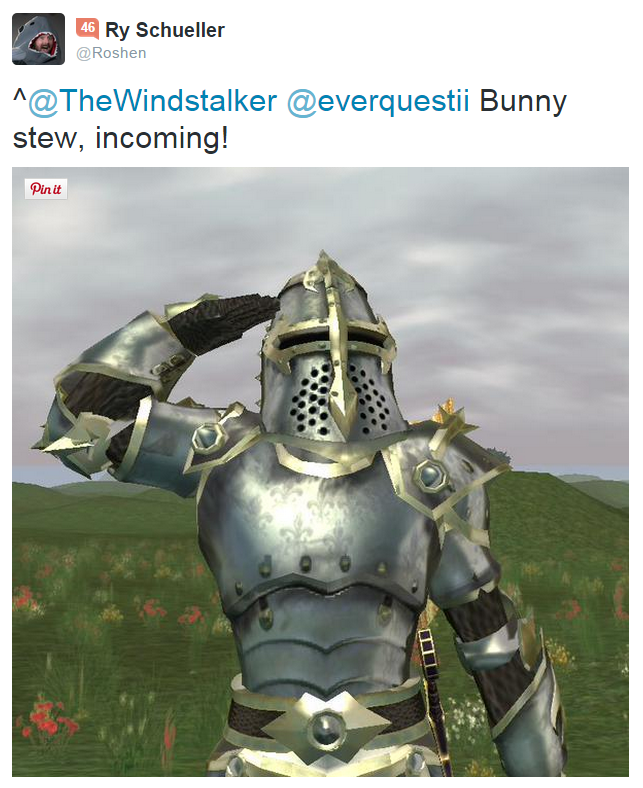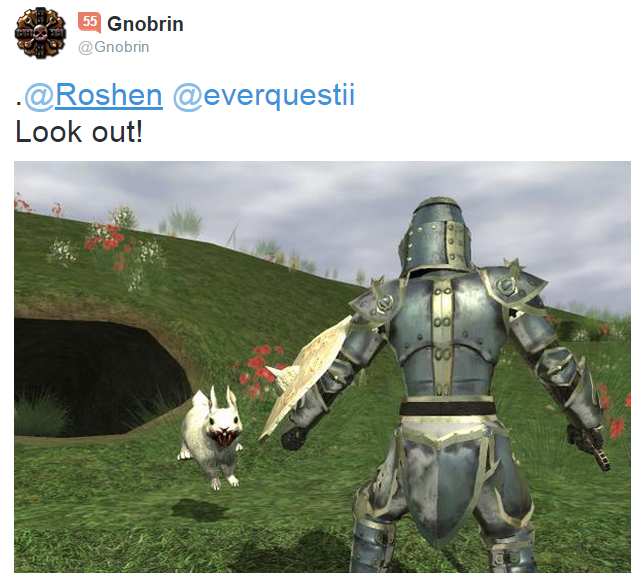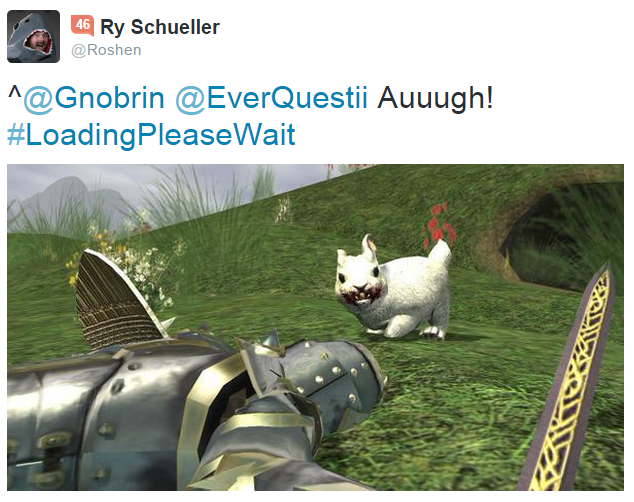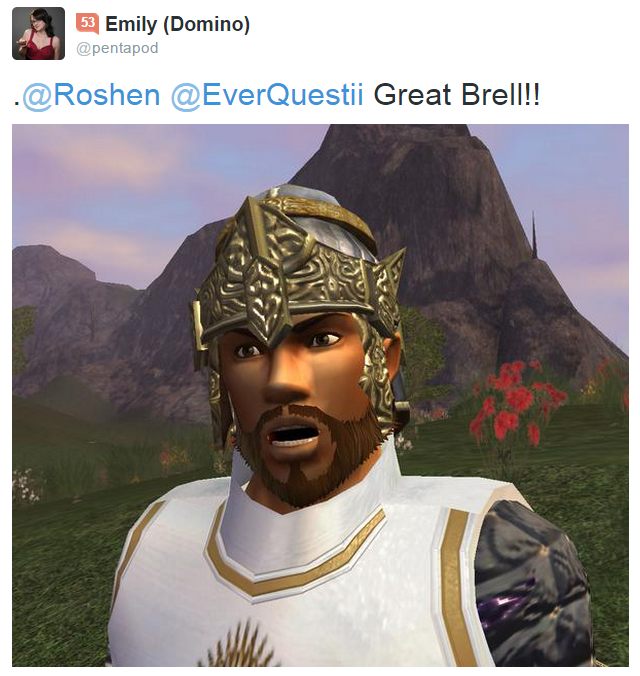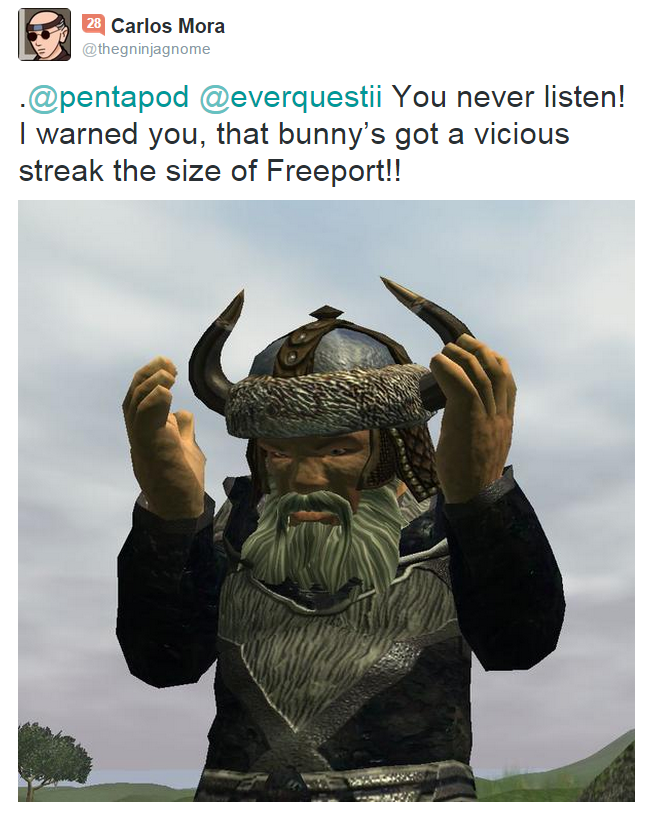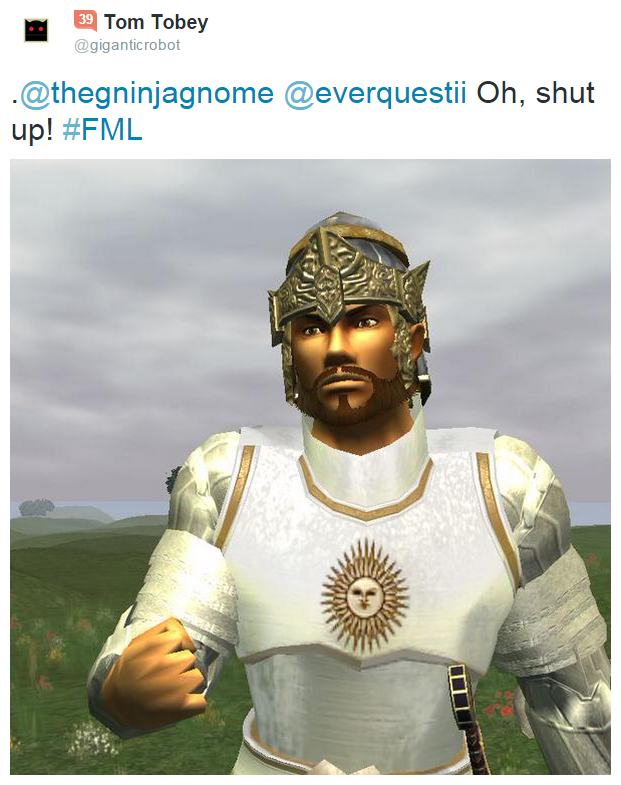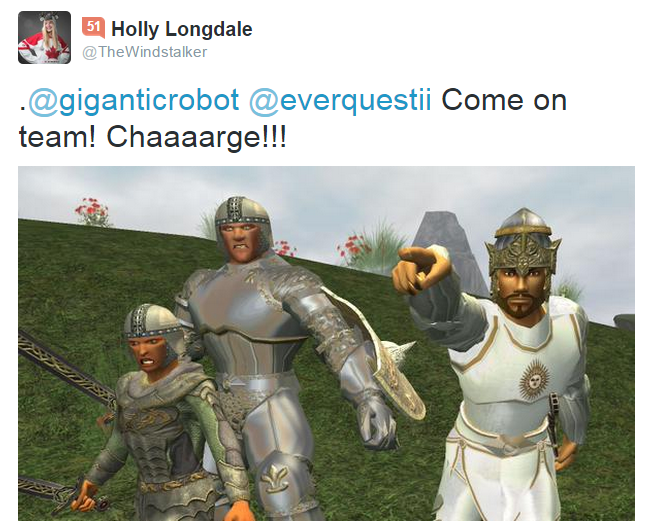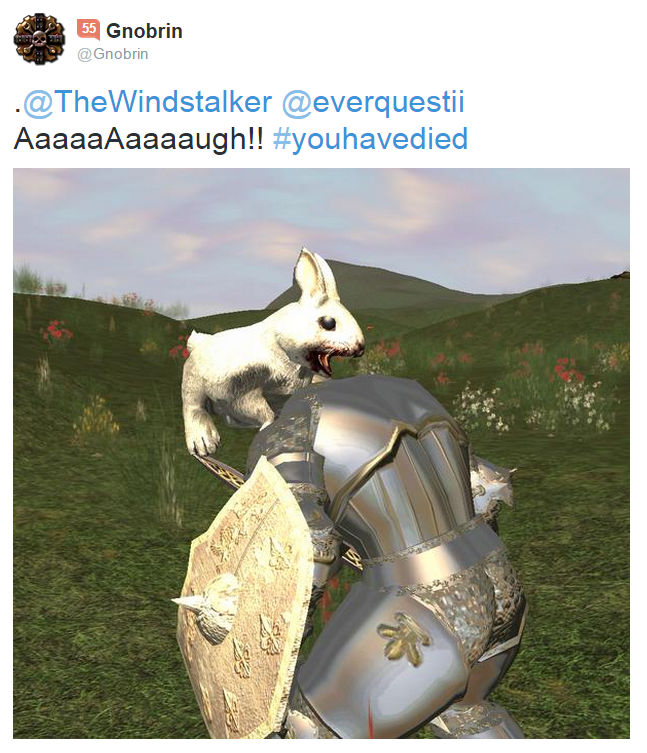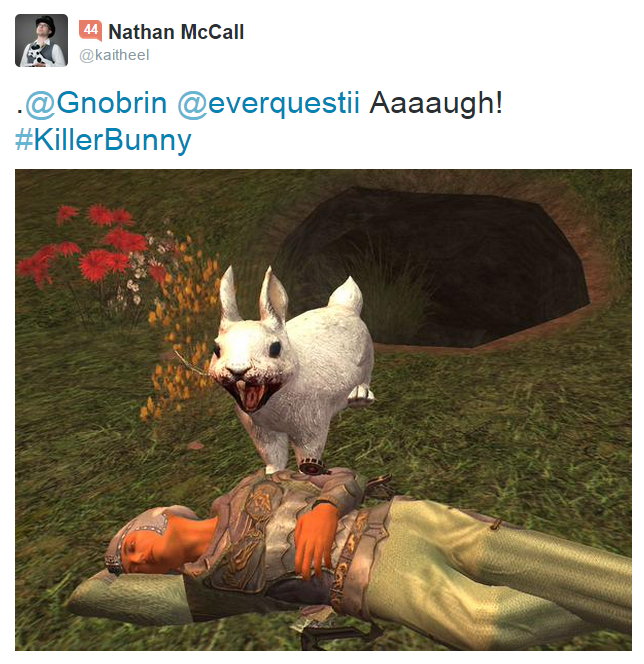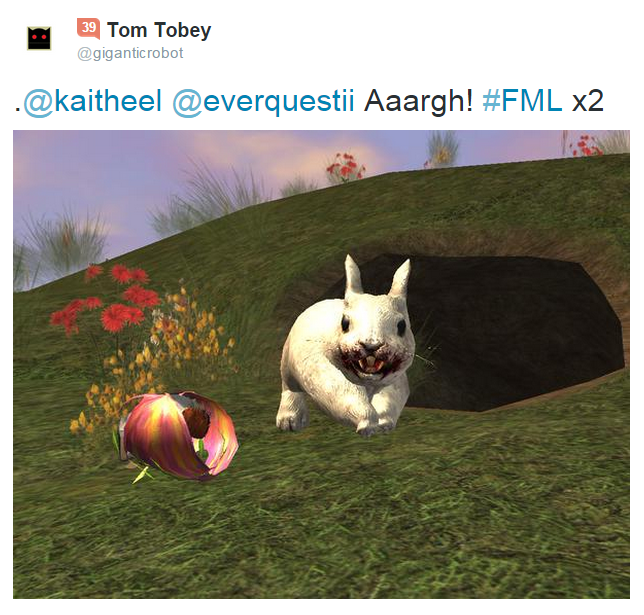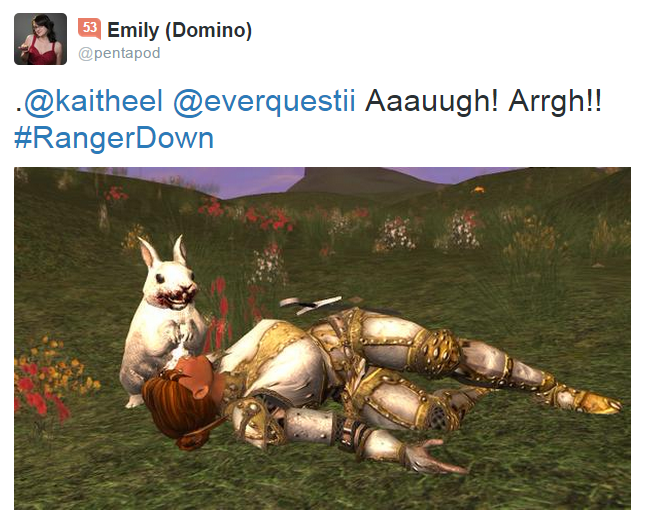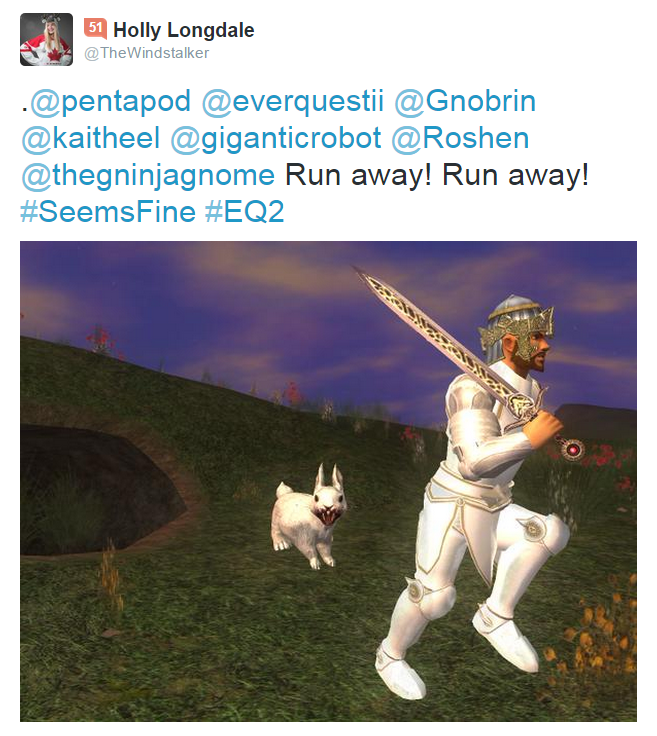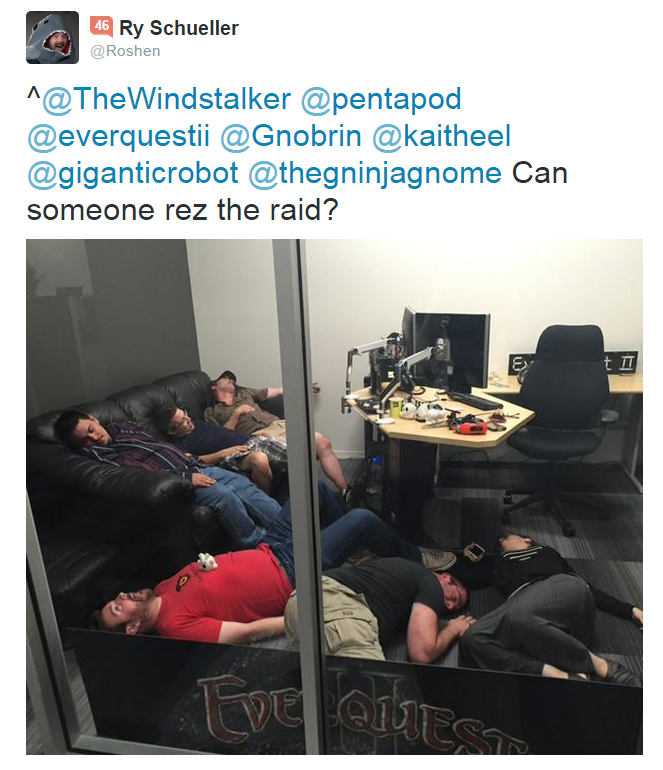 Will you fare better than these brave adventurers? Your valor - and your tenacity - will not go unrewarded...
The Killer Rabbit event will be happening throughout Norrath until Tuesday, October 20th. Don't miss out!