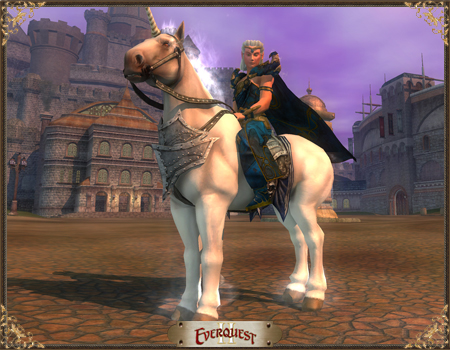 The Misty Unicorn is one of the many items available in this weekend's Explorer's Instant Rebate Sale
Every good explorer knows that embarking on a successful adventure is all about the preparations you make beforehand. Whether it's a new mount to ride proudly in your travels around Norrath, or a hefty bag to hold your loot in, this weekend we're offering instant rebates on a wide variety of items to assist you in your exploration. Starting at 12:00 p.m. (noon) PDT on Friday, March 23, 2012, and lasting until 11:59 p.m. PDT on Sunday, March 25, 2012, the Explorer's Instant Rebate Sale offers you an instant Station Cash rebate on select purchases.
Don't wait, log in today and see all the exciting items available!