This Frostfell, it's time to defend the snowy city of Halas…with a snowball fight!
If you're on the Antonia Bayle server, join in the festive fun as the Vagabond Knights invade New Halas!
According to Slipps, member of the Vagabond Knights guild, "The 'war' is just for fun, to draw folks out to 'defend' Halas. We'll have an old fashioned snowball fight in a safe area with whomever is around…Halas had buckets about and is already properly snowy, as well as being safe enough for low levels of either persuasion to play in."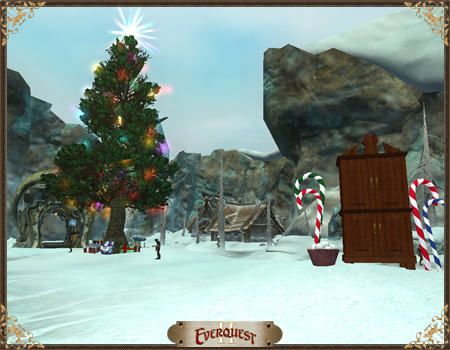 Here are the event details:
What: The Vagabond Knights are invading New Halas for a Snowball fight!
When: December 29th, 5:00 pm PST*
Where: New Halas, in the outer area around the Shrine and Frostfell tree