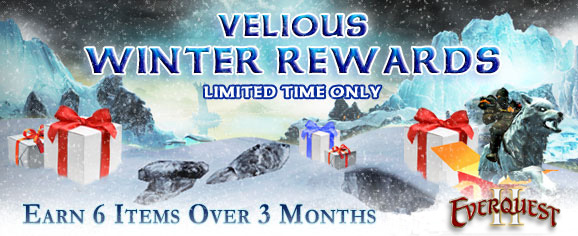 On Wednesday, January 19*, qualifying EQII and EQ2X accounts who have met the requirements for Velious Winter Rewards will find a new bag in their /claim window which contains two new items; an Ice Wolf Pup and a Superior Potion of the Advanced.
Ice Wolf Pup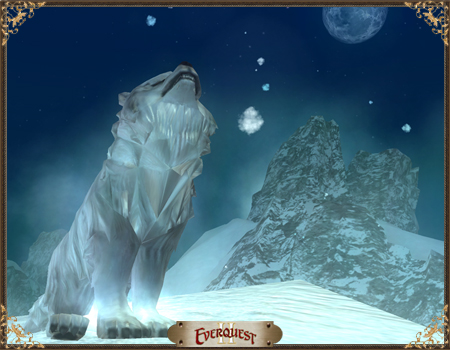 This adorable little critter will follow you wherever you go! Nicknamed Frost, this cosmetic pet is a tiny little version of the Ice Wolf Mount (coming to qualifying Winter Velious Reward recipients in February) that will look even sweeter when he tags along with you and mama or daddy around the frozen tundra of Velious.
Superior Potion of the Advanced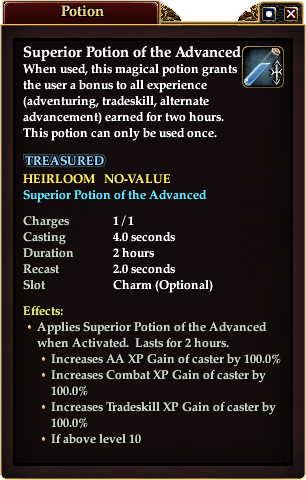 The Superior Potion of the Advanced grants a bonus to all three types of XP at once; achivement, tradeskill and adventure. This potion will increase your XP gain for all three by 100% for a duration of two hours. The potion is for characters higher than level 10.
Keep checking EQ2Players for updates about the upcoming EverQuest ® II Destiny of Velious™ expansion launch scheduled for February 22, 2011, and for more news about the Velious Winter Rewards promotion.
Enjoy the rewards!
*The original date for the granting of these items was Tuesday, January 18, 2011. That date has been pushed back one day to Wednesday.