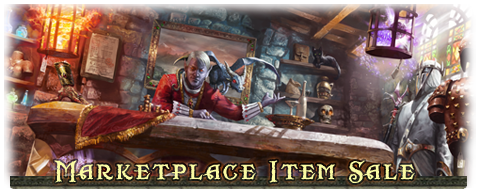 From 10:00 a.m. on Friday, January 14th through 10:00 a.m. on Monday, January 24th, pick up a Race Change Potion from the in-game Marketplace for just 1500 Station Cash. That's 1000 SC savings!
The Race Change Potion will allow a one-time change from your current race to another race, and is a No-Trade item. There are no alignment restrictions on the potion.

To buy this item and more using your Station Cash, just click the SC button in game, or type /marketplace in your chat window.
Need Station Cash? Visit the Station Cash page for information and learn how you can purchase SC online or from a retailer near you.