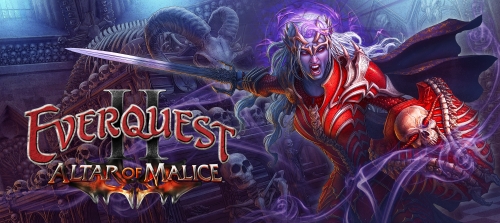 Altar of Malice is just around the corner, so we're helping you "Get Ready for 100." Beginning Tuesday, October 7 at 12:00pm PDT and running through Monday, November 10 at 11:59pm PDT, we are offering players bonus experience, double Etyma, and a chance to obtain some awesome items in game! Here's a break-down of what this promotion entails:
All-Access Members will receive a 25% Bonus to Adventure, Tradeskill, and AA Experience! Whether you need some more experience on your main character or want to level up your alt armies, we're giving you a chance to earn some extra levels before Altar of Malice launches.
Everyone will receive double Tears of Veeshan Etyma! For free players, that means 2X the rewards. For All-Access Members, that means double-double Etyma (4Xs the rewards)! Players can use this currency for items on ToV merchants to help gear up for the upcoming expansion.
We are also bringing back the 2014 Summer Ethereals & Artifacts! These are powerful items that will have a chance to drop in Tears of Veeshan Missions. Check out how awesome some of these items are!
Altar of Malice launches November 25, 2014, but All-Access members have the chance to purchase and play the expansion two weeks early, starting on Tuesday, November 11, 2014! What are you doing to get ready for the expansion?