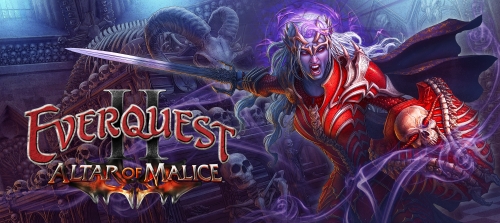 All-Access Members can join the Beta server today and experience Altar of Malice before it launches. Are you interested in what's become of the Isle of Refuge? Do you long to discover the treasures hidden in the Phantom Seas? Beta testing is a great opportunity for you to try out the features of Altar of Malice and provide us with valuable feedback so that we can make this the best expansion yet!
Playing Altar of Malice on the Beta server ahead of time also has perks for your live server accounts! There is more information coming soon about the rewards players will be able to earn.
Here is some consolidated information to help you get started in Beta:
How to provide testing feedback:
Use the /bug or /feedback command in game to open a window and submit information
Post issues and suggestions in the Altar of Malice Beta Forums
How to copy your character over to the Beta server:
Log in your character and then type the /beta command.
To patch and get into the Beta servers:
Open your station Launchpad
In the top-left corner, click the 'Version' link which will open the 'Select Game Version' panel
Choose 'Beta' in the drop-down menu and then hit 'Apply' to begin patching
Hit 'Play' once the patching completes
Other Key Points:
Beta installs into a subfolder that takes about the same space as your live game version.
Remember to set the 'Version' back to your regular setting to access your normal server.
The Beta server may not be accessible at all times, as patching occurs when it is necessary.
The Beta server is wiped periodically, meaning Beta characters may be deleted with or without notice.
All-Access Members have access to Beta today, October 7, 2014 and open Beta begins on Tuesday, October 14, 2014.
We look forward to hearing your feedback about Altar of Malice and seeing you on the Beta server!