The Player Studio program gives players a chance to create, submit, and sell items in the Marketplace. EverQuest 2 has some amazing player artists who have been taking requests and working hard to make these items available in game. Many items are submitted, but only the most outstanding ones make it into Norrath! Last month, these were the most popular EQ2 Player Studio items:
1. Freeblood's Tomb by NS6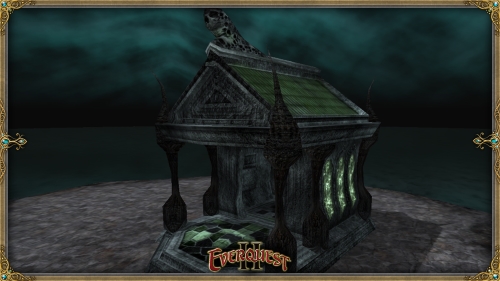 This tomb has been making an appearance in eerie lands across Norrath. What lies inside? Well, that's up to you!
2. Granny's House by Jerry Dechant
This adorable structure could be used to house more than just Granny! The curved roof adds a whimsical touch to this house, making it a charming addition to any landscape. Would you turn this building into a little cottage, a planting shed, or something else entirely?
3. Dangerous Long Rope Bridge by Jerry Dechant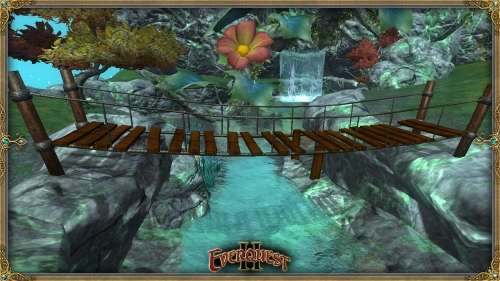 This bridge is as precarious as it is long. Take heed while crossing this bridge, especially if it's spanning a wide cavern!
4. Passage of the Lost Souls Bundle by Neko Zero
You can create a terrifying scene with this package that includes the Ferry of the Dead, The Ferryman, Bringer of the Dead, and two Macabre Lanterns. Are you willing to step aboard this bone-chilling chariot?
5. Sturdy Short Rope Bridge by Jerry Dechant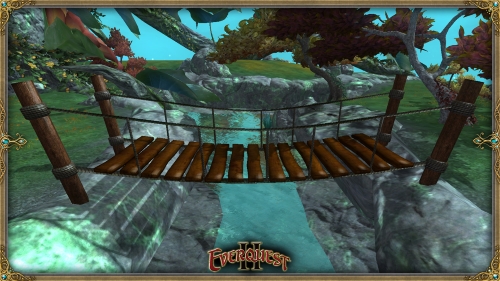 This shorter rope bridge definitely looks sturdier. Maybe you could just send your enemies across long rope bridge and keep this one for yourself!
6. Decorated Wooden Shingled Roof by Jerry Dechant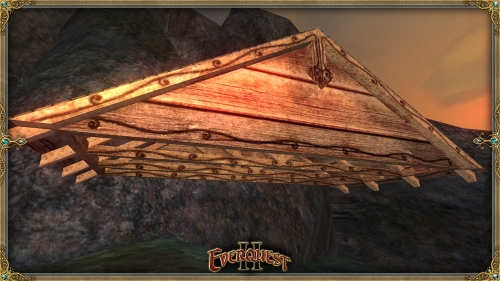 Do you want to build your own house but don't know where to start? The roofing can be one of the hardest parts! Why start with a foundation when you can just build from the top down and utilize this handy, pre-made Decorated Wooden Shingled Roof?
7. Rustic Outhouse and/or Tool Shed by Jerry Dechant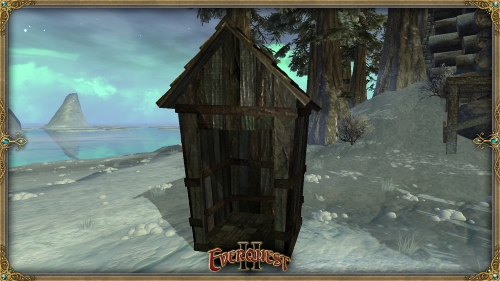 This premade structure is just the right size for a garden toolshed. It would also make a perfect little outhouse, once you add a door and some toiletry. You promise to add a door first, right?
8. Ferry of the Dead by Neko Zero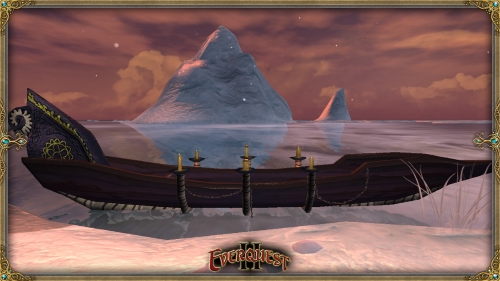 The Ferry of the Dead is available in the Passage of the Lost Souls Bundle and also as a separate purchase. This Ferry doesn't have to be reserved for undead passengers either. You can use this little vessel as an accent in any setting!
9. Mummy Fortuna's Crystal Ball by Kristen Chamberlain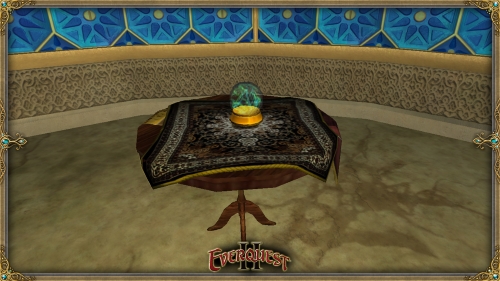 This table and crystal ball piece adds a mysterious ambiance to a room's décor. What does your future hold? Step right up and let Mummy Fortuna show you the light!
10. Classic White and Black Marble Fireplace by Jerry Dechant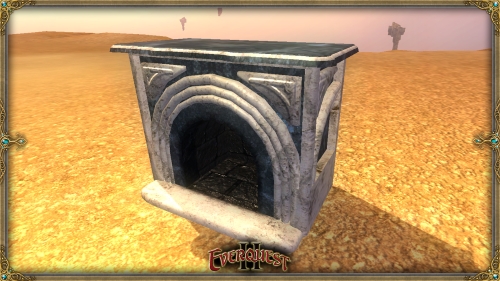 Are you looking for a noble focal point for your living space? This Classic White and Black Marble Fireplace will dress up any space!
Are you interested in creating amazing items that could become part of Norrath? You can learn more about creating items for the EQ2 Marketplace HERE, or by visiting the Player Studio forums.
For aspiring designers, this is a chance to start building a professional portfolio. In addition to having the in-game glory of an item bearing the creator's name, SOE also shares 40% of the net sales profit with the artists that created the item!
If you've used any of these items in your decorating, please share your screenshots in this thread. We'd love to see how you've put these items to use in your decor!