Hail, Norrathians! We're calling adventurers from far and wide, as it is time for us to come together again in celebration of yet another incredible year of EverQuest II! When November 8th hits, we will have been together for 15 years of adventuring, raiding, questing, tradeskill-ing, and general shenanigans!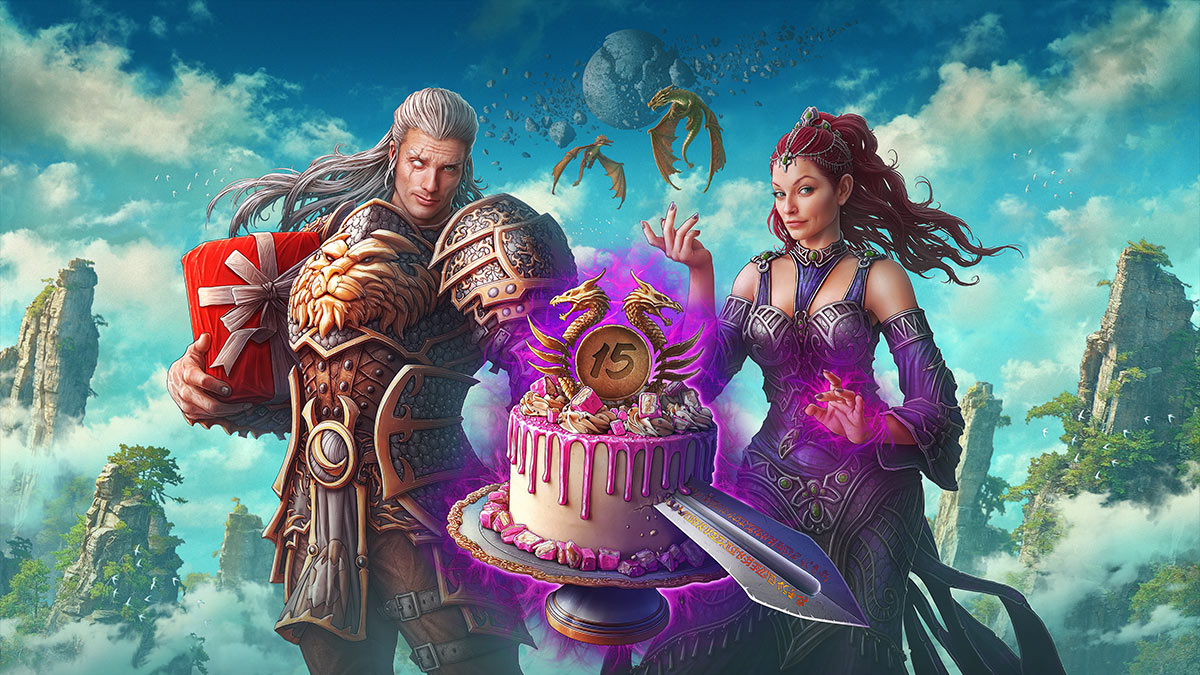 First off, let's talk about our big 15th Anniversary event! Dragon Attack!
Dragons are attacking the spires in Thundering Steppes, Everfrost, Loping Plains, and Nektulos Forest! Help defend the spires and build faction with the Quellthulian Portal Scholars found in Antonica and The Commonlands, while constructing permanent, impressive statues commemorating the 15 years that have passed since the Age of Destiny was ushered in!
This event will run from From November 7, 2019 at 12:01 AM PT until December 5, 2019, at 11:59 PM PT
Begin the event by speaking to either Efiusia in Antonica or Banyun in the Commonlands, from there it's time to start building!
"But what we expect from this event and what can the adventurous Norrathian earn from such great feats?" You ask?
New tradeskill missions to help the monument construction, offered by Efiusia in Antonica, and Banyun in The Commonlands
New items available for purchase, through earned faction, from Quellthulian Portal Scholars in Antonica and The Commonlands

Mount, illusion, and house items, including a new plushie and building block set!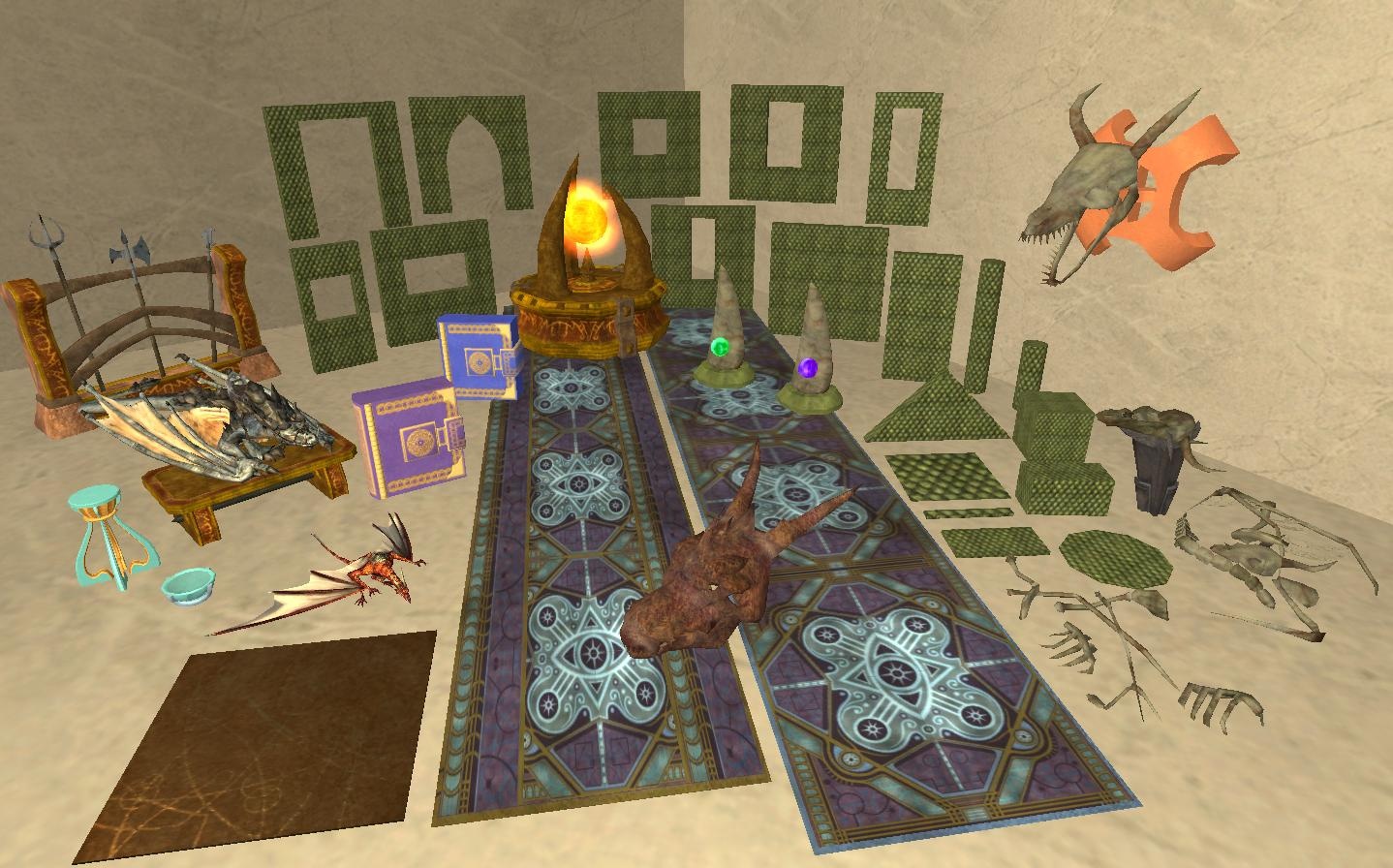 And just as in previous years, it's also time to celebrate Heroes' Festival!
From November 7, 2019 at 12:01 AM PT until November 19, 2019, at 11:59 PM PT, you can join in on commemorating EQ II's 15th birthday at the one and only Heroes' Festival! If you're eager to start celebrating, make your way over to Qeynos or Freeport.
Once you're in town, you'll be able to join in on the fun. Firstly, pay a visit to the band of traveling play-actors in Mischeva's Clothworks. Each year, this wayfaring group brings the stories of Norrath's past to life. You can also gallivant around Norrath to defeat the clothwork bosses and earn Mischeva's Tribute, which you can spend on items from the festival merchants!
Wondering what new things are in store this year? For starters, new Heroes' Festival items are available from the event merchants in in Freeport and Qeynos. Use your Tokens of Heroism to purchase decorative items!
New features for '19


TLE servers:


Kaladim – No participation.

Live servers:


5 NEW Collections!


Glyphs of Ethernere
Icons of Ultera
Kunark Runes
Desert of Ro Charms
Shattered Lands Marks

8 new festival themed house items sold by a Heroes' Festival merchant in Freeport and Qeynos Capitol District for Token of Heroism.
11 new festival themed equipment items sold by a Heroes' Festival merchant in Freeport and Qeynos Capitol District for Mischeva's Tribute.
And as always, all of your favorite quests, achievements, and collections from previous Heroes' Festivals have returned. For more information, you can read up on the EQ2 Wiki.
We can't wait to celebrate another wonderful anniversary with you all and may have even more exciting things to share! Happy 15 years and here is to many more!