Well met Norrathians!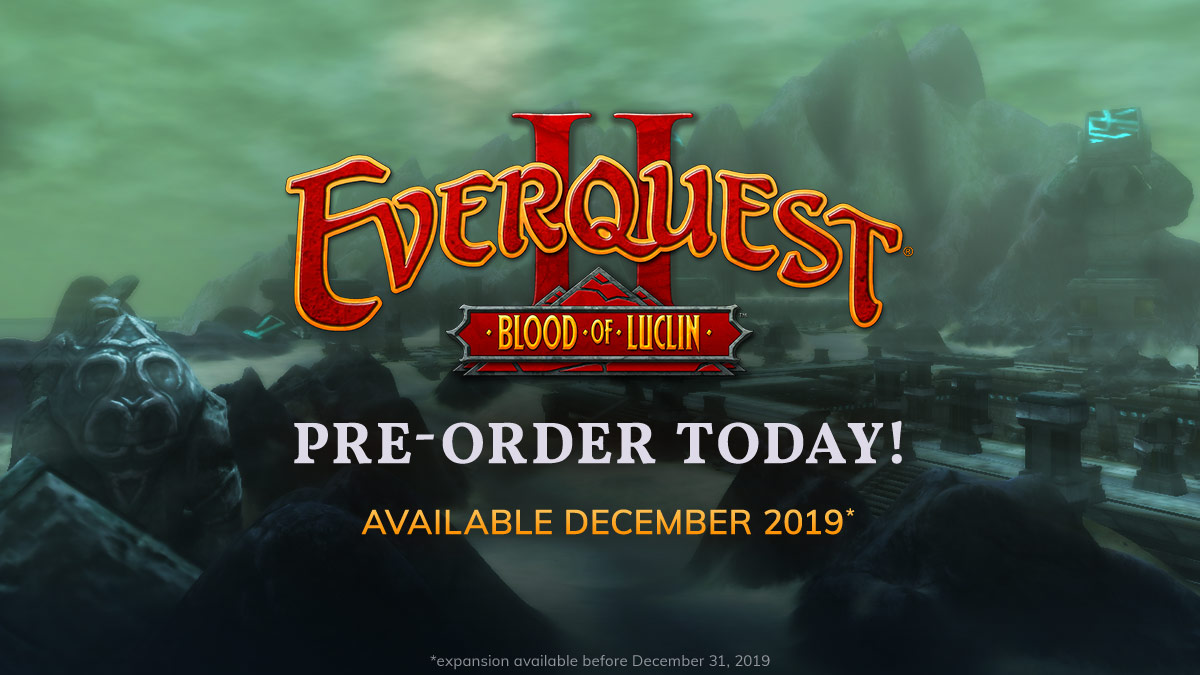 EverQuest II: Blood of Luclin is scheduled to launch in December 2019, but you can pre-order the game's 16th expansion right now at www.everquest2.com/expansion-content! There are four versions of the expansion that you can choose from:
Standard Edition ($34.99 USD)
Collector's Edition ($89.99 USD)
Premium Edition ($139.99 USD)
and the ALL NEW
Family and Friends Edition ($249.99 USD
And don't forget! If you're an All Access member you'll also get 10% off the cost of the expansion!
All editions of the expansion include:
Access to ALL previous in-game expansion content
Beta Access for Blood of Luclin
Character Level 110 Boost – Delivered at time of purchase! This will boost an existing character to level 110 with a full set of equipment, including class-specific armor appearances.
Plus, if you purchase the expansion during the pre-order period, you will also get:
Pre-Order Bonus: The Loyal Zelniak Companion Pet: This little monster is looking for a new home, willing to cuddle, we can mostly promise it won't try to eat you.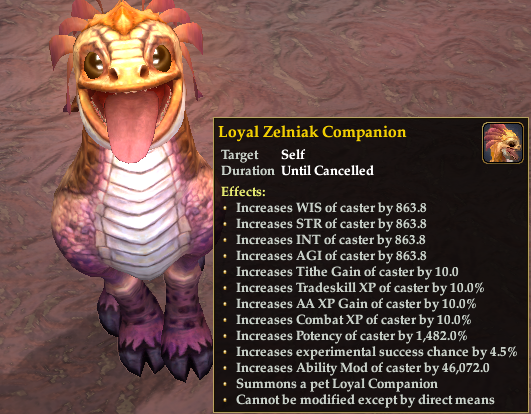 The Collector's, Premium, and Friends & Family Editions of the expansion also come with a variety of other special items, which you can check out here.
and if you'd like to know just what you're going to be in for from a stats perspective for some of those items, take a look below!
Blood of Luclin: Prismatic Infuser will -
Increase Potency by a at least 300
Increase Crit Bonus by at least 26
Increase Ability Modifier by at least 30,000
Increase Stamina by at least 2,104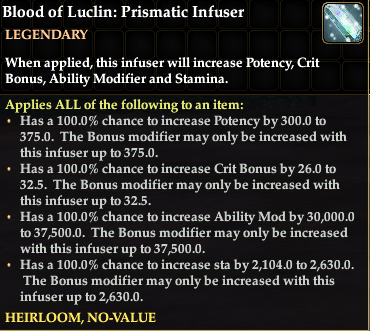 Collector's Edition Mount: Umbra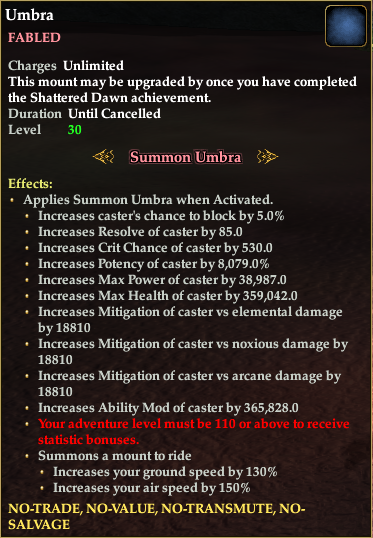 Collector's Edition Familiar: Reishi Grazzer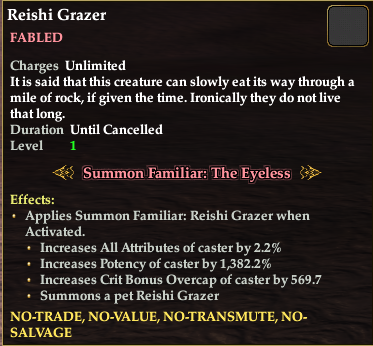 Premium Edition Mount: Skygge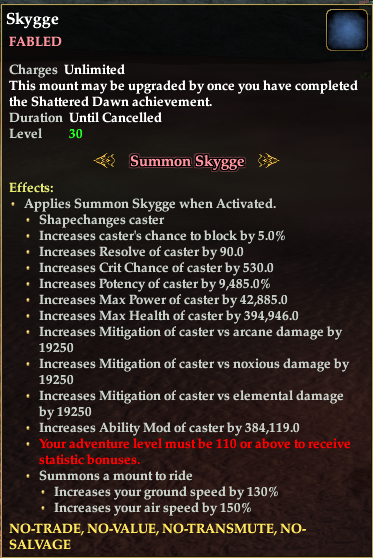 Premium Edition Familiar: The Eyeless
It's time to conquer the moon- Pre-order EverQuest II: Blood of Luclin today!