Stand proud as a member of Lucan D'Lere's empire in the new Crimson Vanguard Armor Crate. This blood red appearance armor set is perfect for proud fighters who aren't afraid to draw attention to them as they march into battle.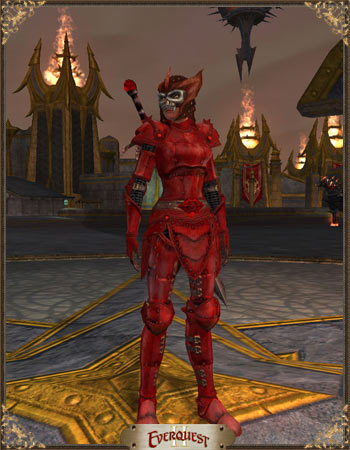 In addition to this new crate, many helms from previously released appearance armor crates – as well as the Crimson Vanguard Closed Helm and the Crimson Vanguard Skull Helm – are now available a la carte. And if you're looking for a piece of more casual attire without buying a full matching outfit, kilts are now available outside of the crates as a la carte items as well.
Also joining the Marketplace this week are Legends of Norrath Tournament Packs.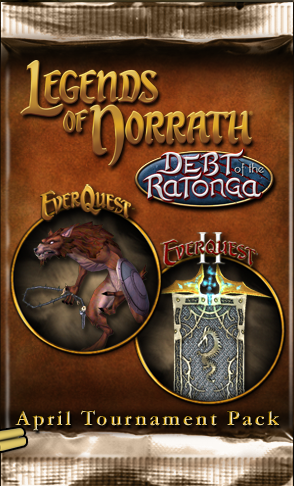 Each month, Legends of Norrath offers loot tournaments – you can find out more about the May 2013 tournament here! Now, if you didn't have an opportunity to get previous months' packs of items granted for entering tournaments, you have the opportunity to purchase them in the Marketplace! Currently, tournament packs from April 2012 – April 2013 are available. And if you're interested in playing in the tournaments, you can also buy Legends of Norrath Event Passes*!
*Please note that participation in loot tournaments is limited to U.S. residents only. Void in Arizona, Connecticut, Iowa, Maryland, Nevada, Tennessee, and Vermont.