Legends of Norrath has back-to-back loot tournaments this month!
For just ten (10) event passes, each participant will receive a Random Rare Foil from Debt of the Ratonga, the April Tournament Loot Card which grants the player either Estarim Family Painting (EQ) or Hand of Ro Wand (EQII) loot item (depending on each player's system settings), three (3) Debt of the Ratonga booster packs and entry into one of the May Loot Tournament Weekends to compete for additional prizes!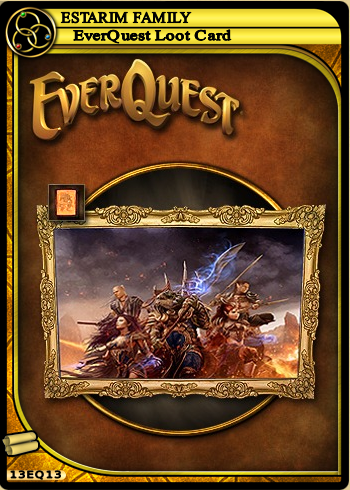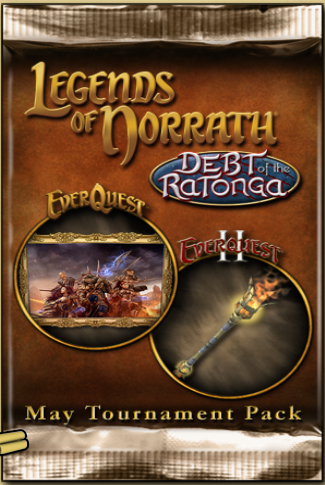 Tournament queues begin filling for the first event at 10:00AM PT on Friday, May 17th and continue through Monday, May 20th at 10:00AM PT, and then at 10:00AM PT on Friday, May 24th and continue through Tuesday, May 28th at 10:00AM PT, extended for the U.S. Memorial Day Weekend!
Please note that participation is limited to U.S. residents only. Void in Arizona, Connecticut, Iowa, Maryland, Nevada, Tennessee and Vermont.