Bristlebane Day is a momentous occasion, which celebrates all manner of mischief and deviousness. This year's festivities will run through April 13th, 2017 at 11:59 PM PT.
New for Bristlebane 2017
New Quest – Pains of Herding
New Tradeskill Recipe Book – Perfectly Serious Items to Craft VII
14 New merchant items sold by the Bristlebane Day Merchant – Including TWO new Bixie Skimmer mounts!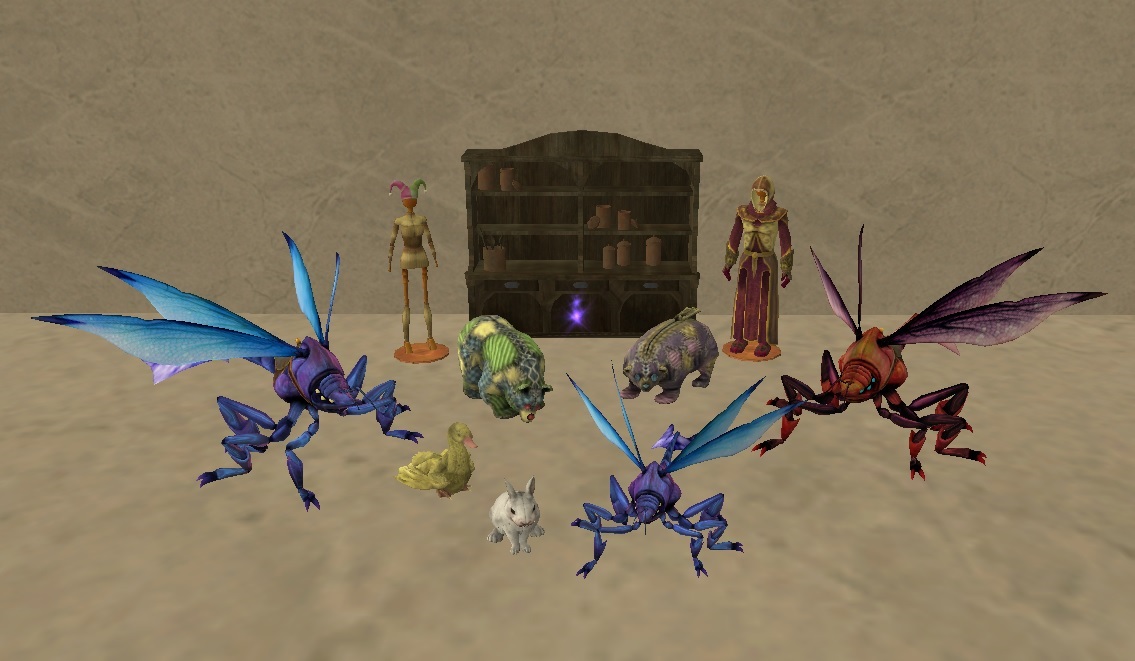 Marketplace
Also, look for seasonal items in the Marketplace, many of which have been created by our talented Player Studio artists! New Player Studio bundles to look for:
Carousel of the Seasons Pack
Bristlebane Carousel Ride Pack
River Village Bundle
Many of the items from these bundles can also be purchased individually from the Marketplace.

Don't be foolish and miss out on this year's events! Find Turry Goldsworth in the Enchanted Lands to begin your quest or visit the Jester's garden for harvestables from other holiday events.
Still not sure what to do? Niami has a great write-up over at EQ2 Traders which should get you started!
Remember, the mischief only lasts for a short while so join in the misbehavior while you can!