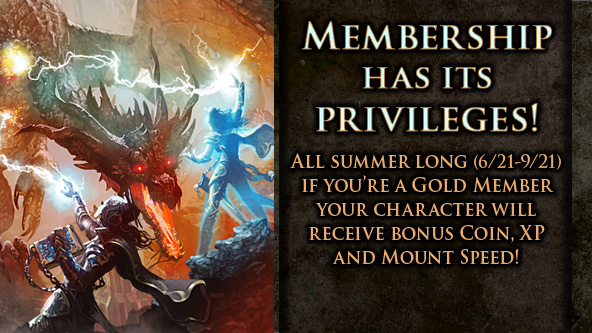 It's going to be a golden summer! If you're a Gold Member this summer (June 21 – September 21), you will have access to a special daily spell that provides bonus coin loot (increase of 15%), an experience bump (increase of 10%), and additional mount speed (increase of 5%)! This spell grants these benefits for four (4) hours each day, all summer long! This is in addition to all of the other perks you receive with Gold membership.
You will find this spell in your hot bar or in your spell book under abilities. Look for "Gold Rush."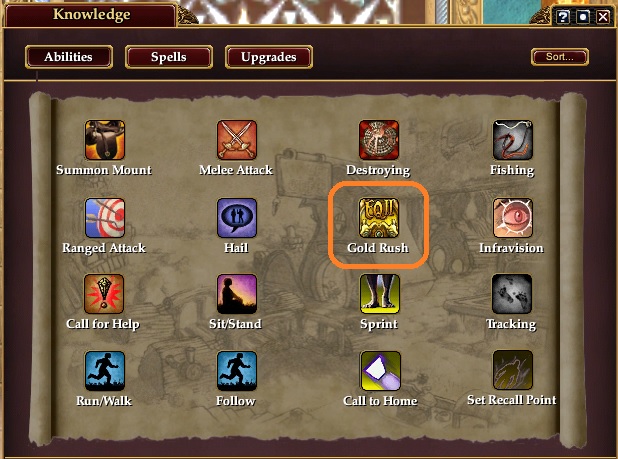 For more about membership levels in EverQuest II, visit our membership matrix.
Go for the gold this summer, and enjoy!