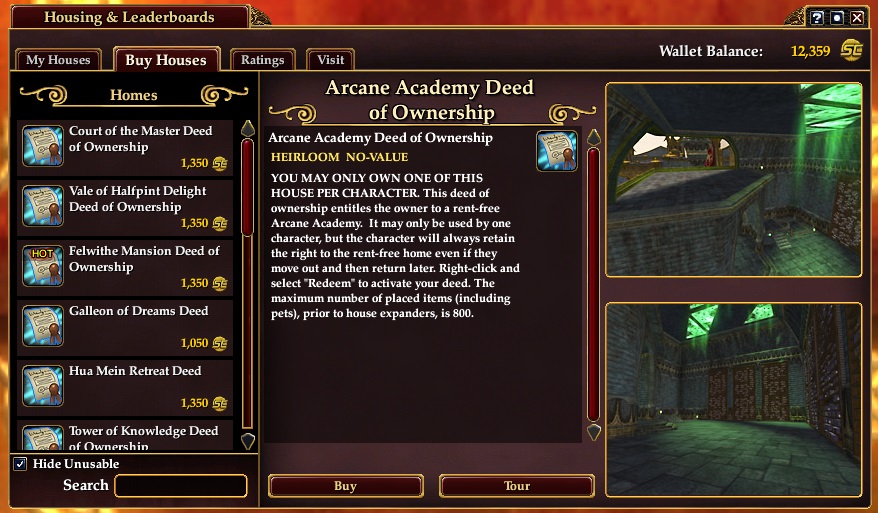 This week the in-game housing user interface underwent a facelift!
Refined and more useful than ever before, we've added a the new "Housing and Leaderboards" window, which can be accessed via the EQII menu and from the main menu bar, allows easy access to many housing related features. It allows you to manipulate all your current houses, browse and buy new houses, visit houses associated with the current zone you are in, and view the current housing leaderboards.
Both Afista from EQ2 Design Gallery and Feldon from EQ2Wire have written up thorough and helpful guides to the new window. Check out their tips and news for more information!