Our EverQuest 2 community contains a lot of talented artists! These player artists take the time to listen to feedback from their fellow Norrathians in order to design, create, and submit items to potentially be added to the EQ2 Marketplace. Many items are submitted, but only the most outstanding ones are added into game! Last month, these were the most popular EQ2 Player Studio items:
1. Winter Chateau Bundle by Neko Zero
If you love to build, then take a look at the items contained in this kit! This bundle is packed with a variety of building blocks that you can use to build your own masterpiece.
2. Storybook Portal by Jerry Dechant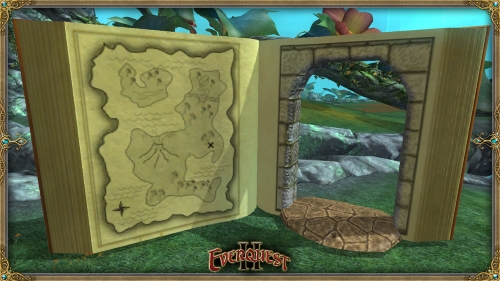 Love telling stories with your décor? Step through the archway in this whimsical storybook portal and into your own private sanctuary!
3. Winter Chateau Stairs by Neko Zero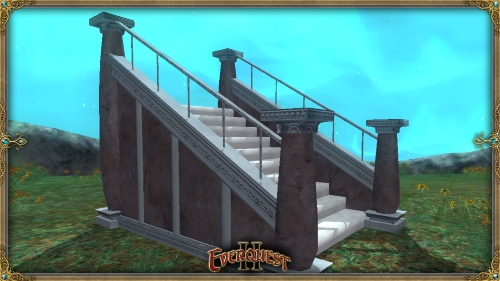 If you need a staircase, looking at this item is a step in the right direction! These Winter Chateau Stairs are sure to make any entry look grand.
4. Wooden Shingled Roof by Jerry Dechant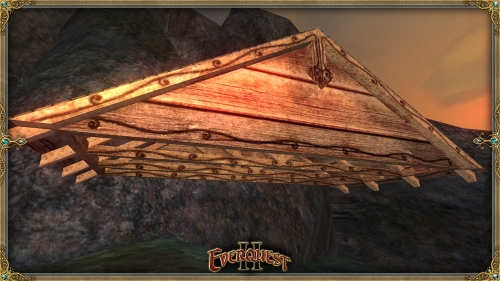 Want to build your own structure? This detailed shingled roof with exposed trusses would make an excellent shelter for any building!
5. Staff of the Inferno by IceSy Designs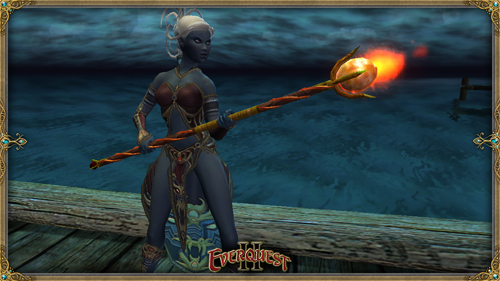 You have nothing to fear, unless of course you are not the person that wields this stunning staff! It's definitely a weapon that looks Hot, Hot, Hot!
6. Winter Chateau Tower Roof by Neko Zero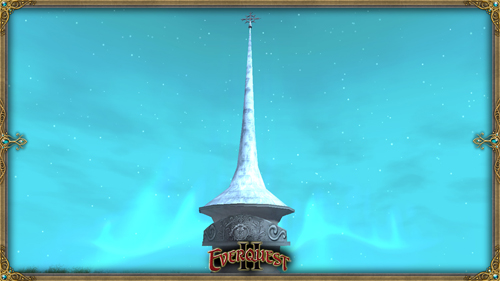 Want to add a focal point to the architecture of your building? This tower roof could be the crowning glory of your custom masterpiece!
7. Ratonga Nutcracker by NS6
If you're looking for a guard for your property or an extra toy to complete a child's room, this friendly nutcracker would be a cute addition to a multitude of settings!
8. Icedragon Carpet by Jerry Dechant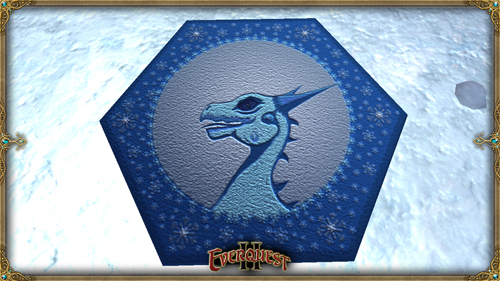 Do you love the idea of a fire and ice themed home? There's a Fire Dragon Carpet that compliments this piece nicely as well!
9. Granny's House by Jerry Dechant
Whether you need a barn or possibly an extra bedroom for the in-laws, this structure has a space that could be used for just about anything!
10. Rustic Outhouse and/or Tool Shed by Jerry Dechant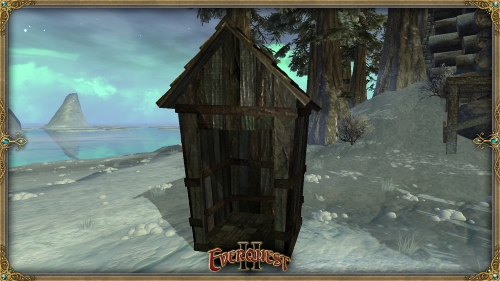 Sometimes a small space is all that is needed to create something truly awesome! What could you use this small structure for?
Do you want to create amazing weapons, cloaks, or house items that can become part of Norrath? The Player Studio program gives you the chance to show off your artistic talents and start building a professional portfolio. Visit the Player Studio website to learn how you can get started making amazing items today!
If you've used any of these items in your decorating, please share your screenshots in this thread. We've love to see how you've put these items to use in your decor!