Once again, Player Studio artist Neko Zero has created some stunning house items for fellow Norrathians. The Treasures of the East collection features a variety of pieces that will add flare to your house's décor and are now available in the EQ2 Marketplace.
Ancient Foo Dog 600 SC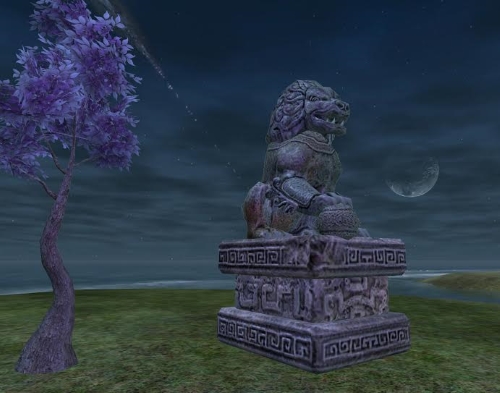 This lion stands guard and would make a perfect protector for any home.
Lucky Cat Figurine 400 SC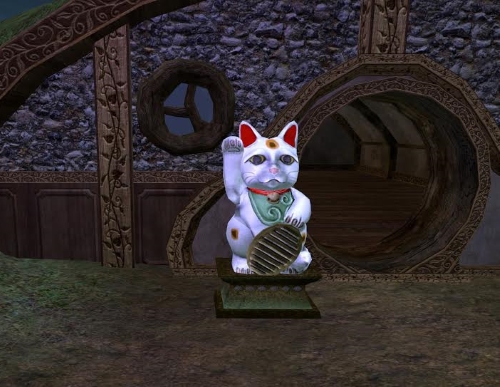 With one paw raised, this cat figurine just seems to be welcoming you home after a long day of adventuring.
Eastern Fan Bundle 600 SC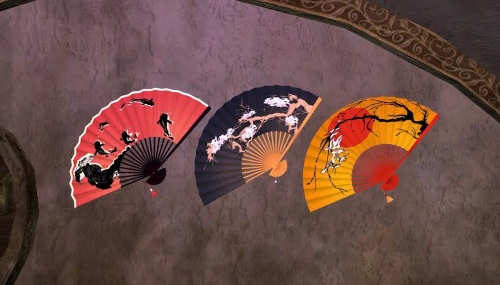 Add a touch of elegance to your walls with this bundle. The set includes: the Pond Princess Fan, the Moonlit Blossom Fan, and the Sunset Crane Fan. These fans are also available individually for 300 SC each.
Weapon of Ultimate Power 350 SC
Have you ever wanted a set of Nunchucks in EQII? Now you can have them… sort of! These decorative weapons are arranged in an elegant box to be displayed in your home.
Each of these amazing items is available individually or in the Treasures of the East bundle for 1600 SC.
Do you want to create items and have them appear in game? What about if you were also paid for selling those items? SOE's Player Studio program allows artists to do just that! Visit www.everquest2.com/player-studio for more information on how you can get started making amazing items for the world of Norrath.