By: Margaret "Luperza" Krohn
It's New York Fashion Week, and there's no better way to celebrate than to take a step back into the past and look at five of the most fashionable items that every Norrathian should attain!
1 - Engraved Royal Velium Armor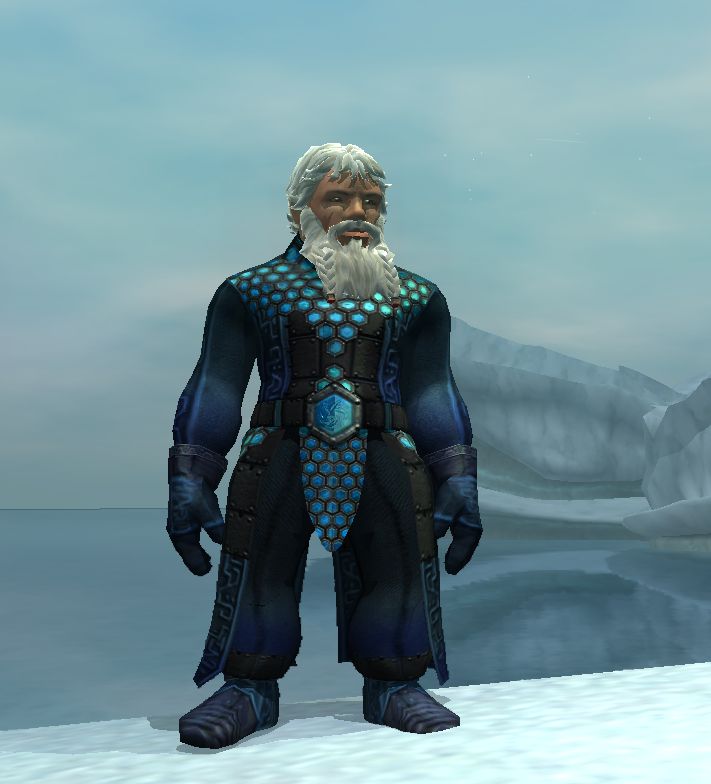 If you're heavily "engraved" in Tradeskills, or have a friend who is, you can attain this royal look. The item is a side reward from the "What Dreams May Come" heritage quest that tailors and armorers receive in the 7th expansion, Scars of Velious, and it can be crafted thereafter.
Are you curious about the history of this item? Back in the original EverQuest, this item was a component that was required to complete the Coldain Prayer Shawl quest line. It was partially inspired by the hexagonal detail of Gimli's Dwarven armor in the Lord of the Rings movies.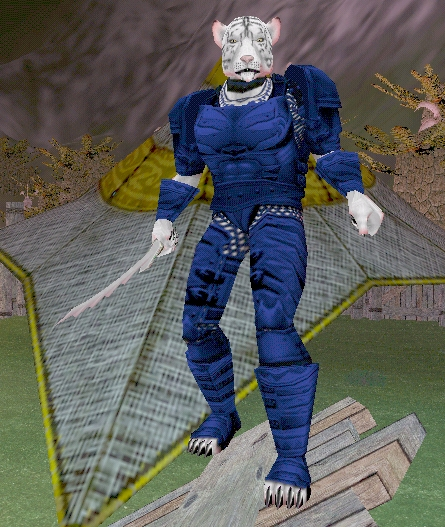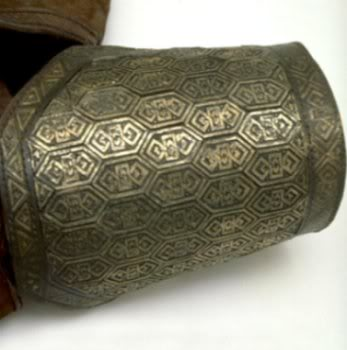 2 - Barbarian Heritage Armor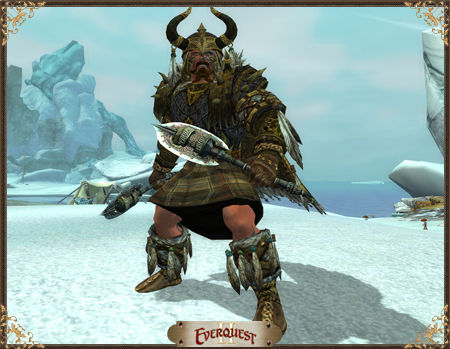 Looking for a quick item you can pick up without any work? You can purchase the Barbarian Heritage Armor set on the EverQuest II Marketplace. This is a throwback that is certain to spawn nostalgia in an instance!
Inspired by the original EverQuest barbarian armor, this beauty became available in 2011 when the EverQuest II Team finally introduced kilts, something barbarians (and other) players had been asking for since launch. Fun fact! When we announced kilts, Dave Georgeson and Dave Brown sported their own kilts at Fan Faire!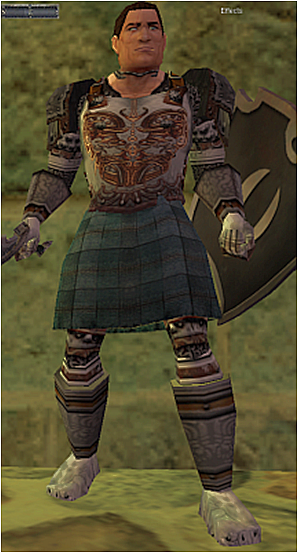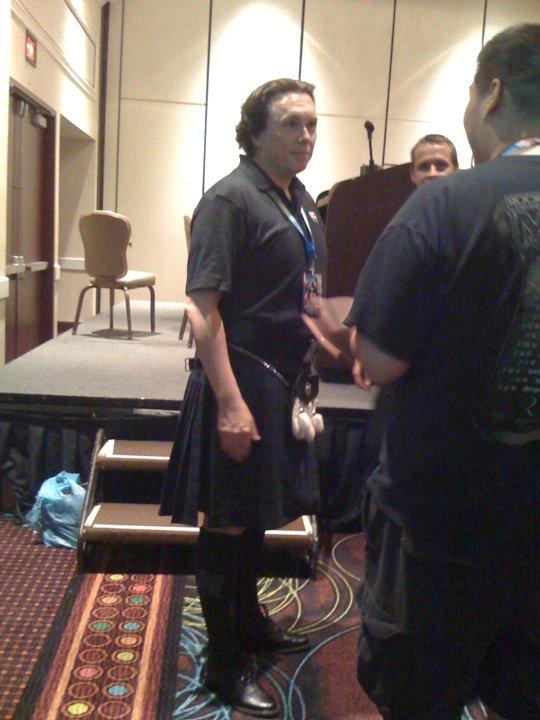 3 - Blue Snowflake Scarf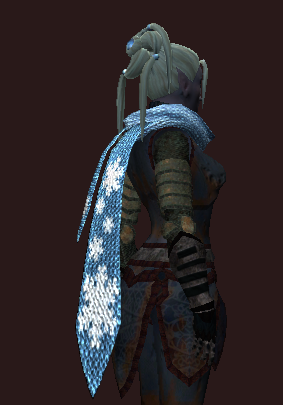 This lovely scarf was implemented in 2011 and can be attained during the Frostfell live event. Complete the quest "The Giftgiver's Dilemma" and you too can own this unique item. Don't have this item in your wardrobe yet? Fear not! Frostfell is just around the corner. Maybe you can add this to your wish list for Santa Glug.
4 - Mark of the Awakened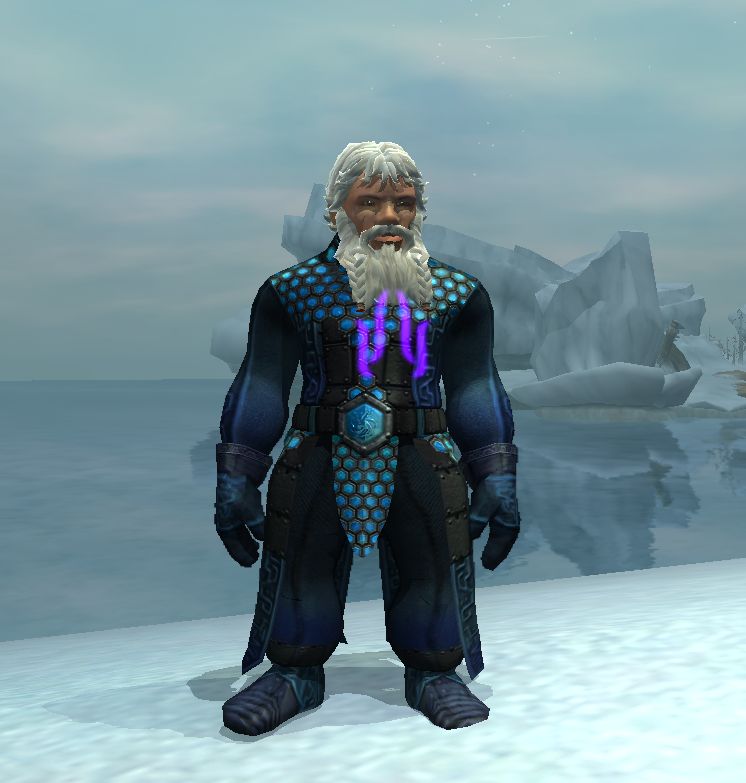 Well known by many a Norrathian, this neck slot item, when equipped, adds a glowing floating rune over your chest. It was a big status symbol back in the Kingdom of Sky expansion. To have this on display was quite the boast, showcasing the completion of the signature quest line in the Trials of the Awakened.
5 - Class Hats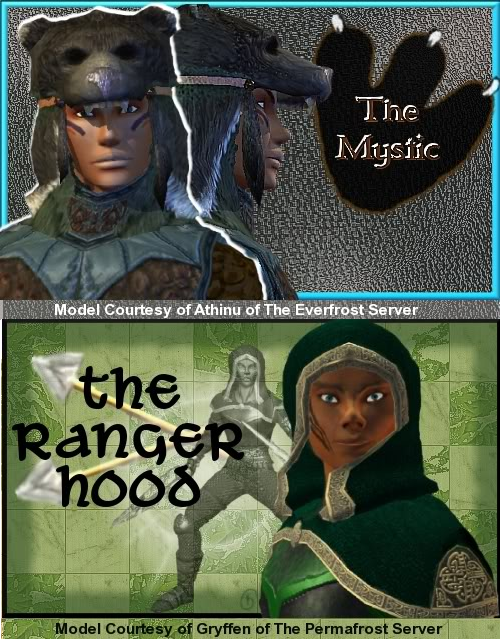 Another Kingdom of Sky content piece, the class hat quest line "Blood of the Brood" allowed players to quest for a class hat matching their specific class. Initially some classes shared graphics, but alternates were later added so each class had its own unique look.
There are also some raid-dropped versions for each hat in a slightly different color. These were held in even higher esteem than the quest line class hats. The Mystic, troubadour, ranger, swashbuckler, and wizard hats were among the most popular.
Do you own one, two, three or maybe all of these fashionable pieces of Norrathian garb? Send us a screenshot of your character(s) on the forums, Facebook, Twitter and Google Plus! We'd love to see them! Don't forget to use #NYFW!