For this week's Marketplace update, check out these two amazing cloak designs that were crafted with care by Player Studio artist Eden Evergreen!
Ode to Autumn Cape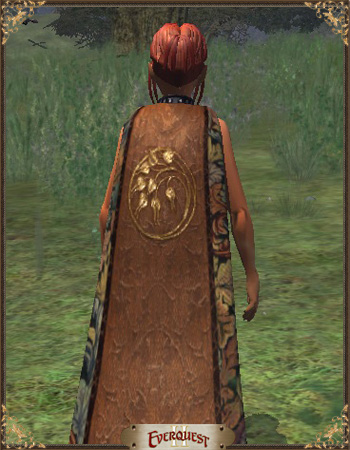 Autumn is a time of the year when many trees yield forth their brightest hues. Ode to Autumn Cape is proof that to some, this time of year is indeed poetic. Even if you're not moved to pen an epic bit of lyric language, pick up this cloak today to celebrate the season!
Eclipse Cloak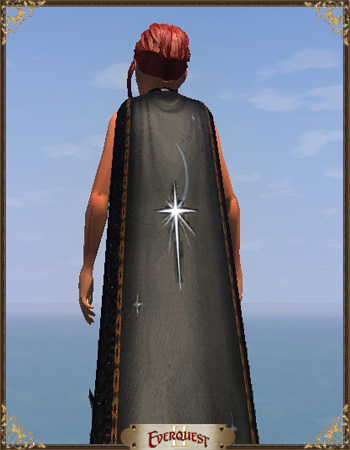 Have you ever gazed at the wonders of the night sky with appreciation and really seen the beauty of the planets and stars? It was this thought that was Eden Evergreen's inspiration behind the design of the Eclipse Cloak. Show your appreciation to the night sky (or to this Player Studio artist), by adding this cloak to your inventory today.
Do you want to use your artistic talents to impact the ever-changing world of Norrath? Player Studio provides artists exactly that opportunity! Available in EverQuest II, as well as EverQuest and Free Realms, Player Studio gives you the chance to share your creative vision and leave a permanent mark on the game worlds you love to inhabit.
Even if you don't wax poetic about autumn or love the night sky, check back weekly because there are always new items being added to the EQII Marketplace.