The new items being added to the Marketplace this week have all been designed by Player Studio artists! This week's items were created by Rollen and Margaret DeLaney!
Seasoned Jousting Shield (by Rollen)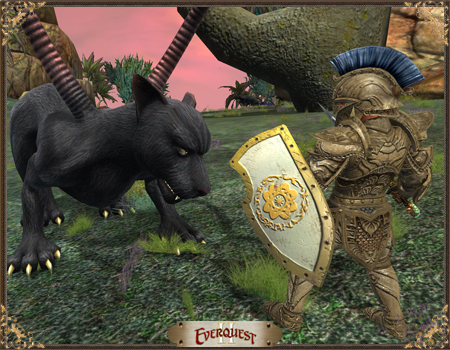 Let your shield tell your story of strife and victory! The Seasoned Jousting Shield bares many nicks and scrapes, but the elegant design still remains, letting everyone know that you are an experienced and triumphant fighter!
Wooden Bath, Wooden Wash Basin, Laundry Tub, and Laundry Basket (by Margaret DeLaney)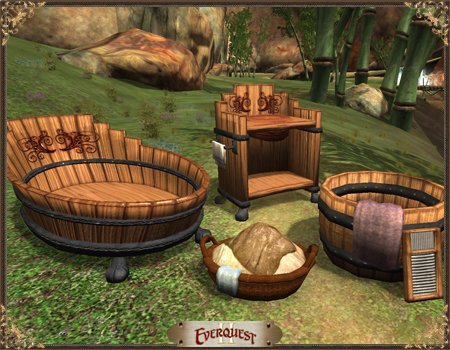 After a long day of traveling across Norrath, you may want to soak in this nice wooden bath while your garments are washed in the matching laundry tub. Complete your home design with a wash basin and laundry basket! Each furniture piece is sold separately.
Do you want to use your artistic talents to impact the ever-changing world of Norrath? Player Studio provides artists exactly that opportunity! Available in EverQuest II, as well as EverQuest and Free Realms, Player Studio gives you the chance to share your creative vision and leave a permanent mark on the game worlds you love to inhabit. EverQuest II currently accepts submissions of cloaks, house items, weapons and shields, and hairstyles. For more information about Player Studio, click here!