Frostfell is here once again! The decorations are hung and Gigglegibbers and Frostfell elves are busy celebrating within the player cities. Looking for a serious dose of holiday magic? Travel through the Magic Closets in Qeynos Harbor, West Freeport, Haven, Kelethin, Neriak, Gorowyn, and New Halas to enter the Frostfell Wonderland Village!
What is Frostfell?
Frostfell is a Deepice celebration whose origins are shrouded in mystery. It is widely thought that the festival was started by a demigod who hid gifts of food and other goodies for the citizens of Norrath. No one knows exactly when the tradition first began, but over the years it has developed into a holiday celebrated by all Norrathians.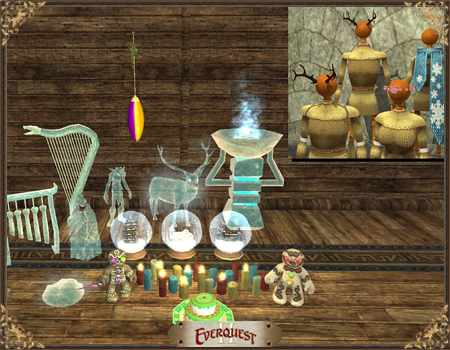 What's in the Frostfell Wonderland Village?
Your favorite Frostfell characters await with important holiday tasks! Meet up with Candice Cheriweth, Gardy Ex-Giftgiver, Mr. McScroogle, Queen Bunny, and Snarf Frostfoot to assist them with their seasonal duties. For the crafters among us, seek out Sogs Frostfoot to offer your talents, or gather presents to craft your own Frostfell goodies!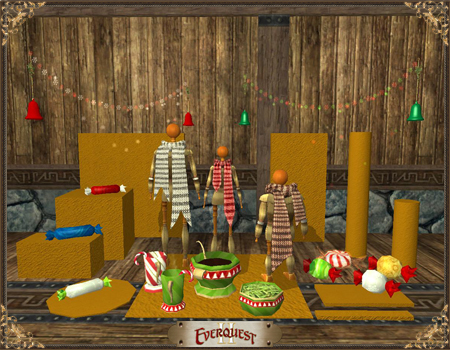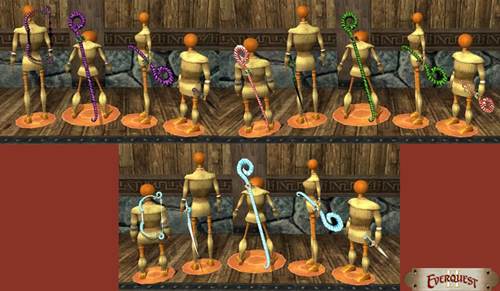 What's new for 2012?
As you wander the newly decorated streets of Qeynos and Freeport, you may be wondering what else 2012 has brought to Frostfell. Here are just some of the new features this year: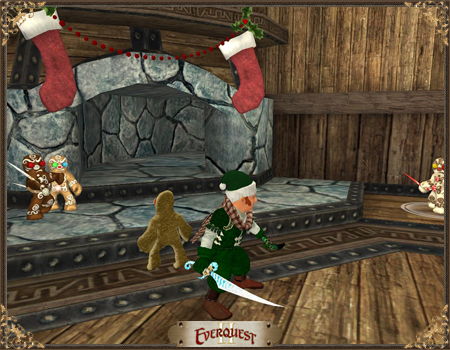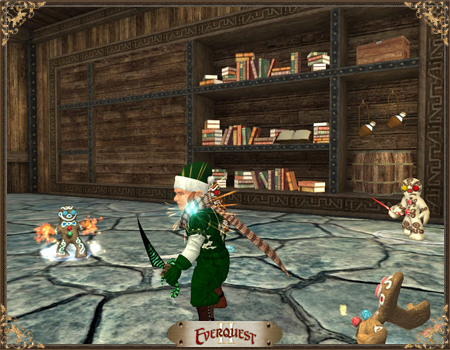 A new "Merry Mischeif" gingerbread themed dungeon & quest
New versions of "A Gigglegibber's Work is Never Done" quest for players level 93+
Santa Glug has 15 tradable gifts (7 new!) to give everyone that asks (once a day!)
New items for purchase from Gerbi Frostfoot, the merchant in Frostfell Wonderland Village, including a holiday flying mount!
New crafting books full of recipes for new house items, clothing, and wieldables! Books can be purchased from Giddlenerf, Guhtosle, Giggawat, and Garsleblat in the Frostfell Wonderland Village.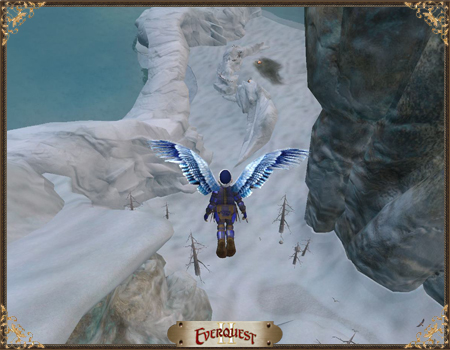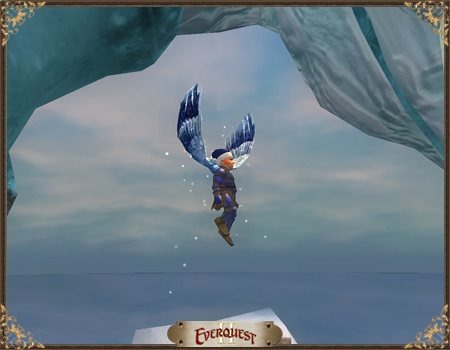 Frostfell will be celebrated across Norrath from 12:00pm noon Pacific* on Thursday, December 13th, 2012, through 7:00 am Pacific* on Thursday, January 10th, 2013.
Happy Frostfell, Norrathians!