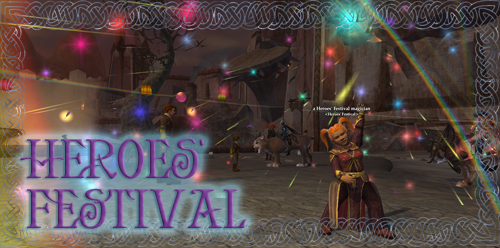 Hear ye, hear ye! The Heroes' Festival has come to Norrath! All Norrathian adventurers are invited to join in the celebration as we celebrate eight years of questing, raiding, tradeskilling, house decorating, and socializing in the land we've come to know and love.
Every citizen of Norrath is welcome to join in the fun; no matter their level, no matter their citizenship. Make sure you check out "A Dream Adventure," a new quest for 2012 commemorating the last 3 years of adventure! Additionally, there are new quest reward choices on returning quests as well as fun, festive garments sold by the merchants in Freeport and Qeynos.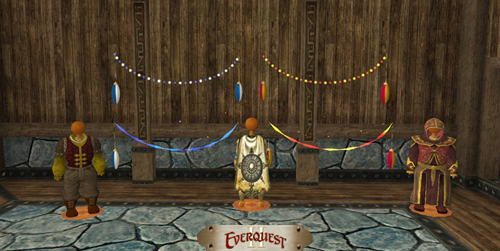 The festival runs through December 11, 2012.
For more information about the Heroes' Festival visit EQ2i, our official EverQuest 2 wiki.