Tomorrow EverQuest II will launch its ninth expansion, Chains of Eternity™! In addition to the two new overland zones (previewed last week here) and many other features, this expansion will include nine new instanced dungeons with unique, exciting encounters and loot! Check out the video for more about these new dungeons!
Remember, today is your last chance to pre-order Chains of Eternity™! The Collector's Edition is available at a special discounted pre-order price. Both the Standard and Collector's editions include an exclusive Cloak of Mourning for pre-orders as well: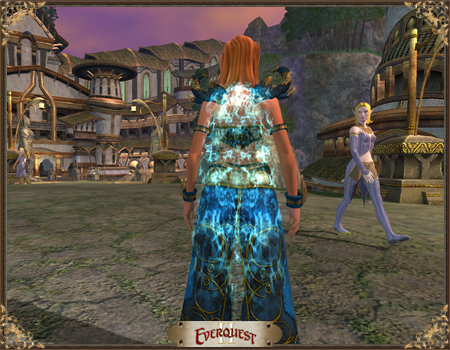 Make sure you get your copy before 11:59 PM PST* today (Monday, November 12, 2012)! CLICK HERE to pre-order now!