In addition to the items made by Norrath's amazing and friendly crafters (available through trades and the in-game broker), you can purchase an assortment of services, items and features with Station Cash from the EQII in-game Marketplace, to enhance your gameplay experience. Appearance armor, mounts, prestige homes, and server transfer tokens are just some of the items available. New items are added to the Marketplace weekly!
Since the Nights of the Dead are upon us, the offerings in the Marketplace have taken on a creepy cool vibe as all of Norrath is in preparation for the holiday festivities!
Voidspirit Unicorn
A high-pitched whinny cuts through the air. You turn and see a flash of purple race past you, galloping towards the ghost hunt in Antonica. It's the new Voidspirit Unicorn mount!
The Voidspirit Unicorn is the first of four unicorn mounts that will appear during Nights of the Dead! Each week from now through Halloween a new unicorn will join the herd!
Nights of the Dead Bat Cordon
Nights of the Dead Pitchfork Cordon
Nights of the Dead is a perfect time to add spooky touches to your home, and these two cordons are a great start! The Bat Cordon is strung between two menacing spires rising out of bruised purple pumpkins, and the Pitchfork Cordon's sweet candy sways strung between the pitchforks in ghoulish green pumpkins.
Skull Hood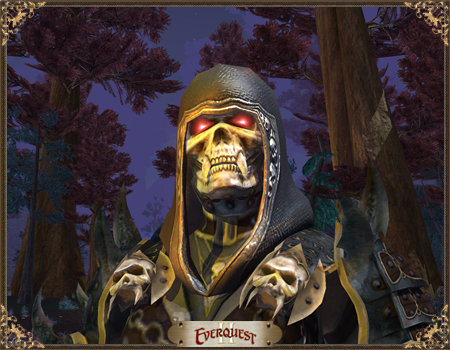 Whether you're looking to give someone a fright or keeping your face hidden so the ghosts don't recognize you, this Skull Hood is the perfect addition to any haunting holiday garb.
Note: The skull shape varies depending on the race of the character.