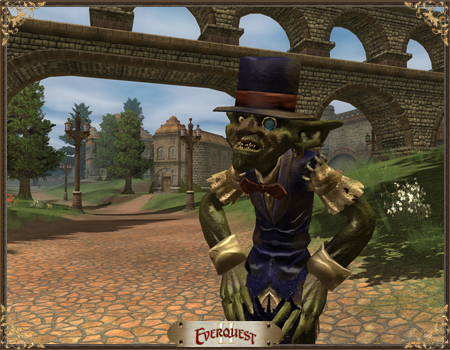 Congratulations! Once again, your intrepid adventuring spirit has paid off! This month's quest, to get an additional 3,000 likes for the EverQuest II Facebook page is complete!
We added up the likes that the Facebook page received as well as awarded 50 likes for every entry in the "Caption This…" Create a Caption contest. For completing this quest, every player who has logged in to EverQuest II since the free-to-play conversion will be granted a Gigglegibber Goblin Illusion Stone.
The illusions will be rewarded to the player community in the near future. We will update you when the illusions are available to "/claim." As you know, this was also a competition between this game and EverQuest. Stay tuned to hear if EverQuest or EverQuest II was victorious in earning the Double Experience Weekend!