From high atop your new Opalescent Prowler mount, you see something in the distance. A strange little creature begins moving towards you. It looks almost goblin-like, but it has your guild's name above its head. How can that be?
It's because this month's Facebook reward is a Gigglegibber Goblin Illusion Stone!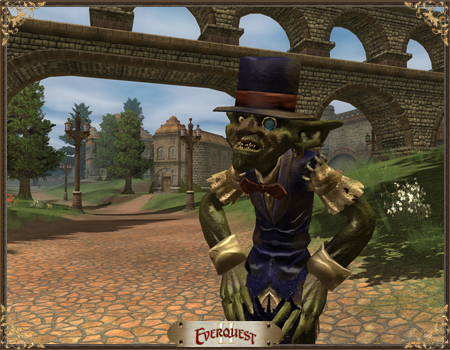 Want this awesome new illusion? If your game's Facebook page gets another 3,000 likes by October 10, 2012, every person who has logged in since the conversion to free-to-play will receive the award!
Keep sharing the page and gathering those "likes"! Remember, you're not just fighting for these in-game items! The game with the largest exponential growth in likes since the beginning of the quest will receive a double experience weekend! The overall winner will be announced in October at SOE Live!