You've seen the Opalescent Prowler mount for EverQuest II. You want one on your account. You're aiming to win this month's Facebook quest. But how will you get your game's page to reach the "Like" goal? What else can you do?
Enter the "Make a Meme" contest! Not only will you have a hilarious new meme to share with your friends and family to entice them to like your game's page, but you also have a chance to win additional prizes!
How will this help you get this month's Facebook reward? Every eligible contest entry received will count as 50 additional likes for your game's Facebook page!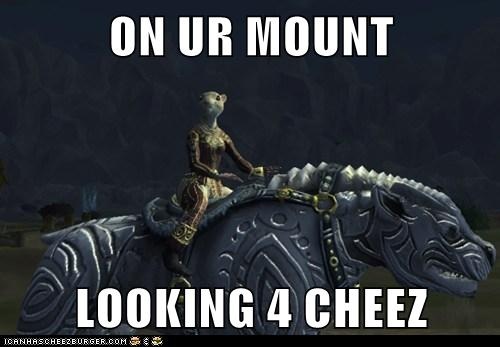 How to enter:
Visit the EverQuest II Facebook page and download the provided in-game image. Make a meme that references EverQuest II culture or general internet culture. Submit your meme through the Facebook contest page and fill out the provided form for a chance to win! You have from now through Friday, August 24 at 11:59 am PDT* to enter!
Entries must follow the same guidelines for appropriateness in the EverQuest II Community Forums when submitting images.
The Grand Prize winner will receive a Sony Bloggie and 5,000 Station Cash. Three (3) runners-up will receive 5,000 Station Cash.
Make sure you spread the word to your family and friends – if they like the EverQuest II Facebook page, they can vote for your meme and help you win!
Not feeling creative but still want to help EverQuest II complete this month's quest? Be sure to log in and vote for your favorites!