SOE Community Webcast: Hero's Forge: Armor in EverQuest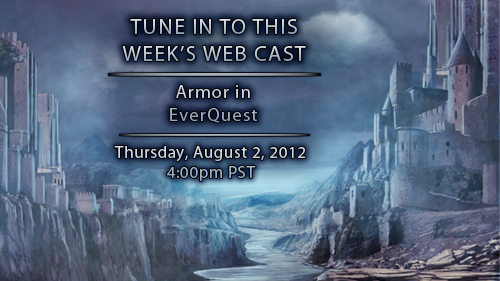 Hero's Forge is an exciting new feature that will soon launch in EverQuest! Come chat with Host Dave "Smokejumper" Georgeson (Director of Development), Thom "Phathom" Terrazas (Producer), Adam "Ngreth" Bell (Lead Designer), and Alan "Absor" VanCouvering (Assistant Lead Designer) as they give us the details on how this hot new system works.
Be there on Thursday, August 2, 2012, at 4:00 p.m. US Pacific Time* on Twitch TV! The webcast is expected to last about 20 minutes.
See you on Twitch TV!