February Publish Plans – More to Play, Your Way!
February is here already, and the team is hard at work on Game Update 63! We'll have some "behind the scenes" videos for you in the coming weeks to give you a sneak peek at the art of some of the exciting new zones coming up, and more information will follow between now and then.
In the mean time however, there's plenty of new stuff to do in the world of Norrath, and we're not waiting for the Game Update to bring you some of the improvements and changes we have in store. Here are some of the things we intend to bring you in the month of February!
Love is in the Air with fun new content – Feb. 7 – 20
Dungeon Maker item additions and game play changes
Feature Update: Get mail anywhere
Feature Update: In-game Polls
Limited-Time and Love-themed Items on Marketplace, coming soon!
Erollisi Day!
The "Goddess Risen" live event has come to a close, and the trapped essence of Erollisi Marr, goddess of love, has been freed from the statue that had imprisoned it. Unfortunately, the essence of another less benevolent entity was freed at the same time, and only time can tell what will be the final outcome of these events upon the lands of Norrath. In the mean time, however, the followers of Erollisi Marr are rejoicing and celebrating this year's Erollisi Day festival as never before! Visit the Cairn of the Huntress in New Halas for several new quests, try the newly revamped "Hearts a'Flutter" contest in Antonica and Commonlands, and visit the merchants Steven and Douglas for romantic new gifts and recipes to craft. Erollisi Day quests and events will be available from February 7th through 20th.
Dungeon Maker
Dungeon Maker is becoming even more more fun, as we improve Adventurer gameplay to provide a more active game style using power management! While playing as an Adventurer, you'll use certain abilities to build up your power, which you can then spend to use other abilities. This should give Adventurers a much more engaging playstyle that we hope everyone will enjoy! This change will be heading to Test server shortly so you can try it out yourself and give us your feedback before we finalize the changes. We hope you enjoy them as much as we are!
Also for Dungeon Maker, did you notice there are new creature spawners available? We have swapped out some of the Dungeon Maker spawners with all new ones. We plan to periodically rotate the spawners on offer, to give you new items to look forward to on a regular basis. To purchase these for either Dungeon Marks or Station Cash, open the Station Marketplace and check out the Spawners section of the the Dungeon Maker category. And don't forget to look at the other Dungeon Maker categories while you're visiting! There are lots of cool and powerful items of equipment that you can purchase for your regular play character, in addition to items to enhance your dungeon creation or dungeon running experience.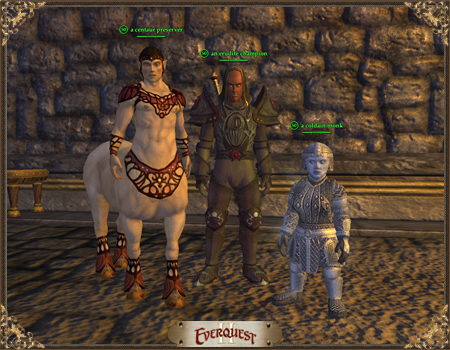 There are also new spawners and adventures available through the Erollisi Day live events this year, so be sure to pay your respects to the Huntress and pick up some of these while they're available!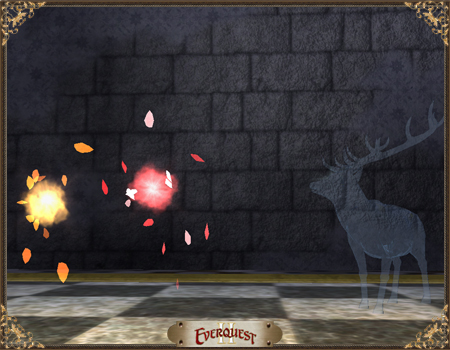 The Postman Always Rings Twice
Or does he? Maybe not! You will soon be able to send and read your mail from anywhere in the world by accessing the "mail" option from your EQII menu, or clicking on the mail icon in your buff window. You'll still need to visit a physical mailbox location to send and receive coin and attachments, but you no longer have to wait a minute longer to send that loving letter to your sweetheart, or perhaps send your guildmate a short editorial about your raid leader's strategy while waiting for everyone to revive again.
Polls, polls, polls!
We now have the ability to send you polls through the in-game mail system, and as promised, we'll be seeking your feedback on a number of topics of interest. Poll questions will arrive in your mailbox like normal letters, and you can simply delete them if you don't want to answer; however, we hope you'll take the time to let us know what you think and how we can continue to improve your experience! We're looking forward to testing out this new feature and hope that it will be a great source of information.
Shopping for Romance?
You can't buy love, but sometimes it doesn't hurt to accessorize! Be sure to check out the Station Marketplace in EQ2 to find some romance-themed offerings. Starting this month we will be moving our regular Marketplace new item release day to Wednesday instead of Tuesday, so be sure to keep your eyes open on Wednesday, February 8th for the very romantic new "Secluded Sanctum" prestige home, as well as the beautiful "Cloak of the Beloved," which summons a floating heart pet to follow you around.
From February 8th – 20th, you'll also be able to pick up a number of Erollisi themed special items that will be around for a limited time only, including a beautiful circlet of roses and greeting cards to share and enjoy. Watch for more details coming soon!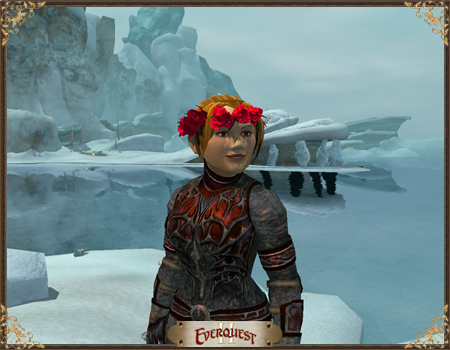 That's just a quick preview of some of the highlights you can expect this month. Keep your eye on the update notes and the forums for more details throughout the month, and we'll look forward to seeing you in Norrath!