Nights of the Dead Comes to Norrath!

The ghouls and goblins have come out to play! That's right, Nights of the Dead is back in Norrath! It's time to enjoy spooks, frights and other creepy festivities. From now until 11:59 PM PST on Monday, November 7th, adventurers of all levels can participate in the fun!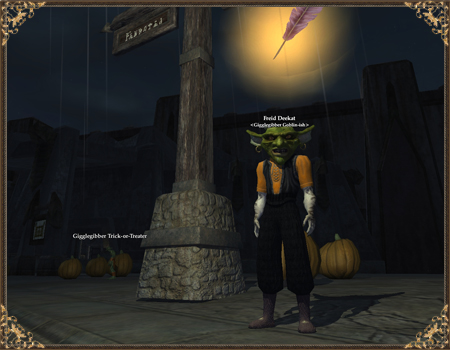 Many strange creatures come out of the shadows of Norrath for Nights of the Dead. Citizens of Norrath can celebrate the holiday in a variety of ways. Those that craf will find a new book of recipes full of new house items being sold by official event merchants. Those feeling more adventurous can trick-or-treat within Qeynos or Freeport or investigate the multiple haunted locations! But be wary of the strange illness that has been reported near the docks in Nektulos Forest, and of the headless guardsman that has been rumored to wander the paths of the forest, too!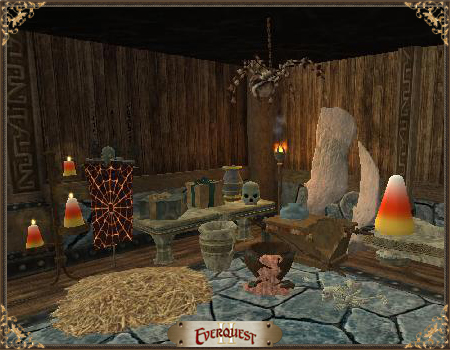 New Tradeskill Items 2011
New for 2011:
New "Survive the Night" quest, featuring the flora versus undead zone, offered by Setri Lur'eth in Nektulos Forest.
New version of the "Nights of the Dead Devotee" quest.
New rewards for some of the old Nights of the Dead Events!
New illusions from Gigglegibber Goblin.
New costume illusions available from Nights of the Dead merchants.
New house items sold by Nights of the Dead Merchant.
New mount sold by Nights of the Dead Merchant.
And more!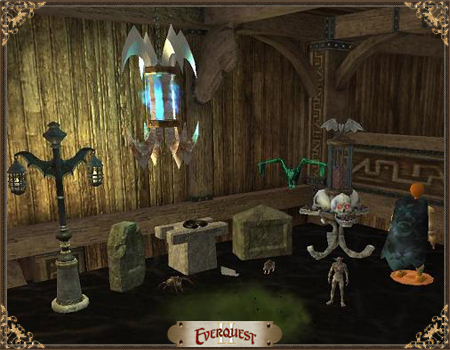 New Quest Rewards 2011
For More Information
Check out the following fansites for the complete scoop on Nights of the Dead 2011 in EverQuest II: