Cloak of the Snowfall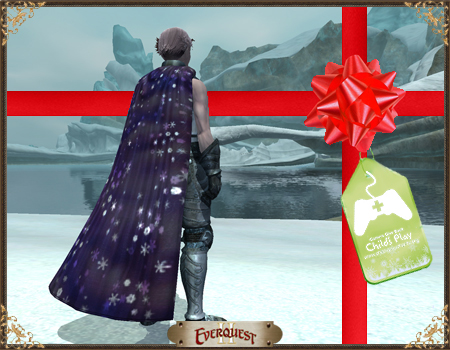 Add a little festivity to your wardrobe, and a little joy to a child's day, by purchasing the Cloak of the Snowfall. The cloak is a deep purple with animated snowflakes that gently fall, just like real snow; quite mesmerizing! The cloak comes with Featherfall, which reduces the maximum falling speed of the caster. Buy your Cloak of the Snowfall for 900 SC, and SOE will donate $10 to Child's Play for each cloak sold, up to a total of $50,000 for all SOE Child's Play Charity Drive items sold.

Festive Burynai Pet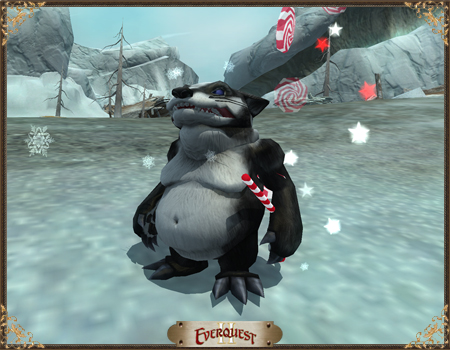 This cosmetic pet is adorably cute and will cheer up any place with its snowflakes and candycane effects. Grab one today for 600 SC.

To buy this item and more using your Station Cash, just click the SC button in game, or type /marketplace in your chat window.
Need Station Cash? Visit the Station Cash page for information and learn how you can purchase SC online or from a retailer near you.