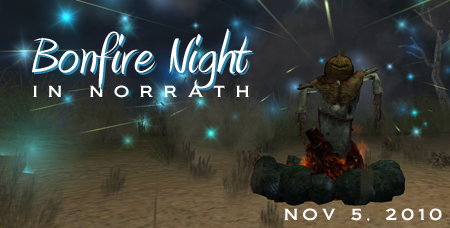 Remember, remember, the fifth of November...
Join Amnerys on November 5th on the Runnyeye and Splitpaw servers to celebrate Bonfire Night (or Guy Fawkes Night, if you prefer!)
We'll meet at 6pm (London time) on Runnyeye and 7pm (London time) on Splitpaw, to shoot fireworks and burn the Guy on the bonfire. Bring your guildies to the Commonlands, near the center of the zone, and we'll provide the bonfire and fireworks.
See you there!