This week on the Marketplace, Ogres and their friends will be pleased to find a new set of armor paying homage to Oggok.

Ogre Heritage Armor Set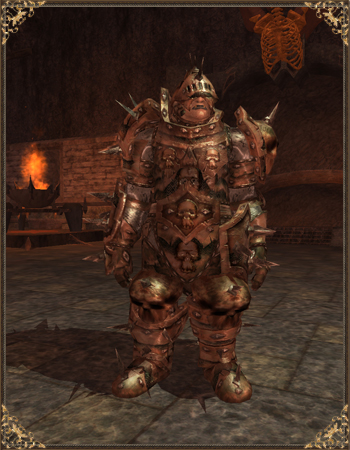 Heroes of Oggok can show off thier warlord pride with this new set of Ogre Heritage Armor. The set is heirloom and appearance only, so you can wear it "over" your mightiest of armor pieces and look as intimidating as your stats truly are. As an added bonus, the Cloak of the Hero of Oggok grants the wearer an ogre illusion…handy when you want to blend in! Bring home your set today for 1700 Station Cash.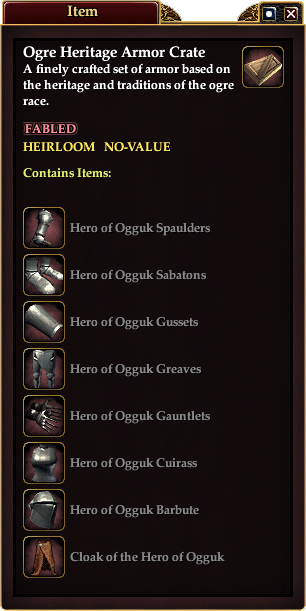 To buy this item and more using your Station Cash, type
/marketplace
in game, or click on the EQII button and select Marketplace from the menu.
Need Station Cash? Look for a Free Realms Station Cash card at your local retailer (it works for all SOE games), or visit the Station Cash page for more information and FAQs.