The skies are darkening with the Bloodsaber Corruptor Armor Crate, an evil-themed armor set that's sure to have your enemies cowering at your feet.
Bloodsaber Corruptor Armor Crate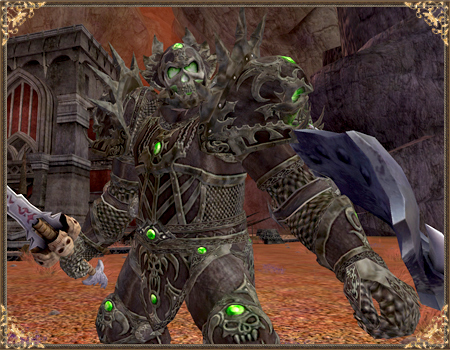 Feeling...evil? Now you can look the part with the Bloodsaber Corruptor Armor Crate. This armor set includes gauntlets, greaves, a helm, sabatons, spaulders, bracers, and a cuirass, all decorated with skulls, spikes, and glowing green gems. The set is heirloom, as one would expect of such a noble and elaborate armor set. Your grandkids will thank you for passing this armor down! You can own your own Bloodsaber Corruptor Armor set for 1250 Station Cash.
This item was previously released as the Bloodsaber Deathknight Armor Crate. Anyone who purchased that set will magically see the name updated in their inventory, but nothing else changed.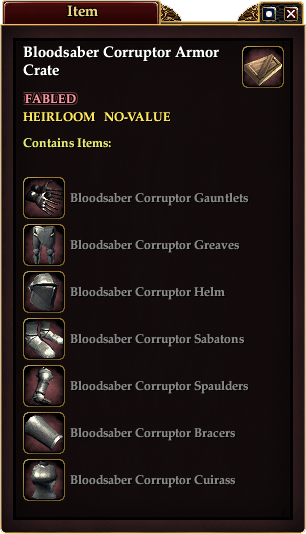 To buy any of these items and more using your Station Cash, type /marketplace in game, or click on the EQII button and select Marketplace from the menu.
Need Station Cash? Look for a Free Realms Station Cash card at your local retailer (it works for all SOE games), or visit the Station Cash page for more information and FAQs.