Looking for something to do this weekend? Stop by Lucan D'Lere and check out Dance Macabre's show and carnival!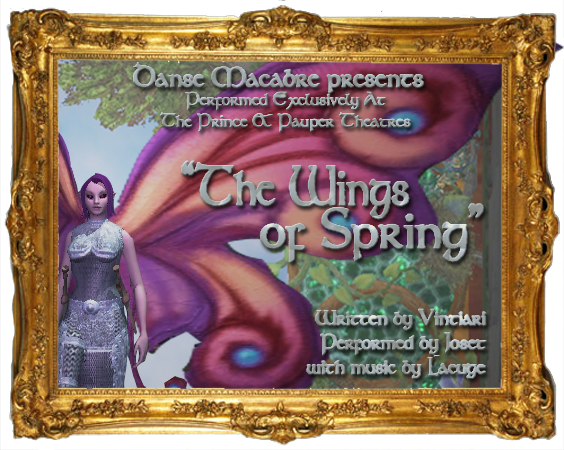 What: Danse Macabre Sponsered Show: The Wings of Spring
Where: Timorous Heights, Under Laeuge
When: Saturday, June 26th (9pm EDT/8pm CDT/7pm MDT/6pm PDT)

Join Danse Macabre as they kick of their summer solstice celebrations with this revolutionary show!

Staged in the Prince and Pauper theatres, you will not want to miss this!
Poetry written by NFTC's Vintiari, recited by Joset of Danse Macabre and with music by Laeuge of Danse Macabre.
What: The Solstice Carnival!
Where: Manors of Erollisi, New Halas, under Silvrin
When: Sunday, June 27th! (6pm EDT/5pm CDT/4pm MDT/3pm PDT)

There'll be a bar, a maze, and fortune telling by Danse Macabre! Also a dunking tank from Anello Esuli and a Floppin' Flippin' Frogs by Norrathian Free Trade Company.