How do I use the In-Game Support System?
Caught between a rock and a hard place? For the fastest answers in Norrath, we've made our knowledge base, forum FAQs, and in-game help easy to access, so answers to common gameplay questions are often readily available!
If you aren't able to find the answers you need, we encourage you to use our in-game support. In order to offer you the fastest, highest-quality response possible, in-game support for EverQuest II can be conducted from within the game, or from the SOE website.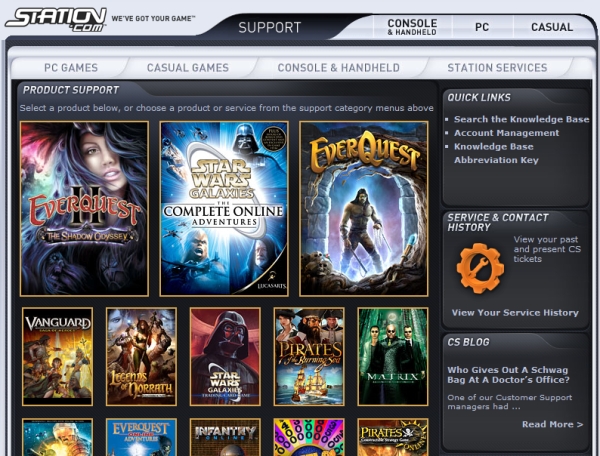 To access in-game support, you can now use both the in-game /petition command as well as the website. You will need to have an active Station account with a verified email address on file.
First, go to http://help.station.sony.com and click on EverQuest II. This will take you to the Product Support page. Click on In-Game Support.
You can bypass the first step by going directly to http://support.station.sony.com/petition.
Next you'll be taken to the Knowledge Base. Click on the In-Game Support tab at the top.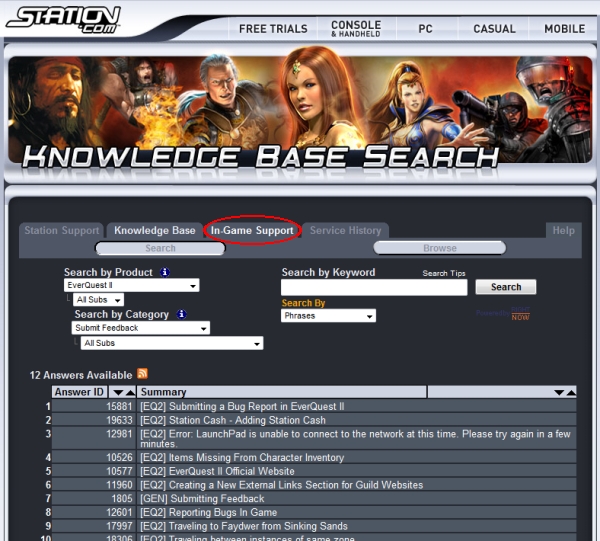 Then you'll be directed to a log-in page to validate your account.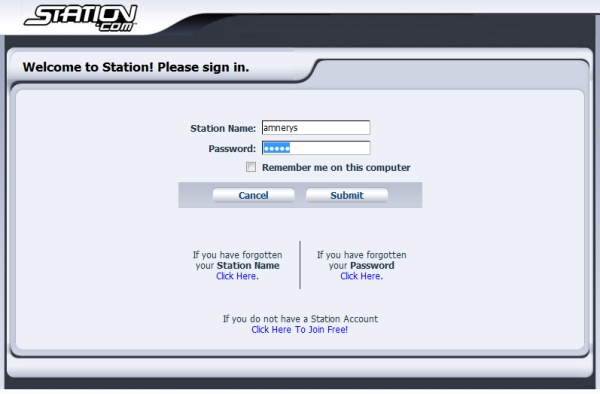 After validating your account, you can log-in to the support site to submit your petition.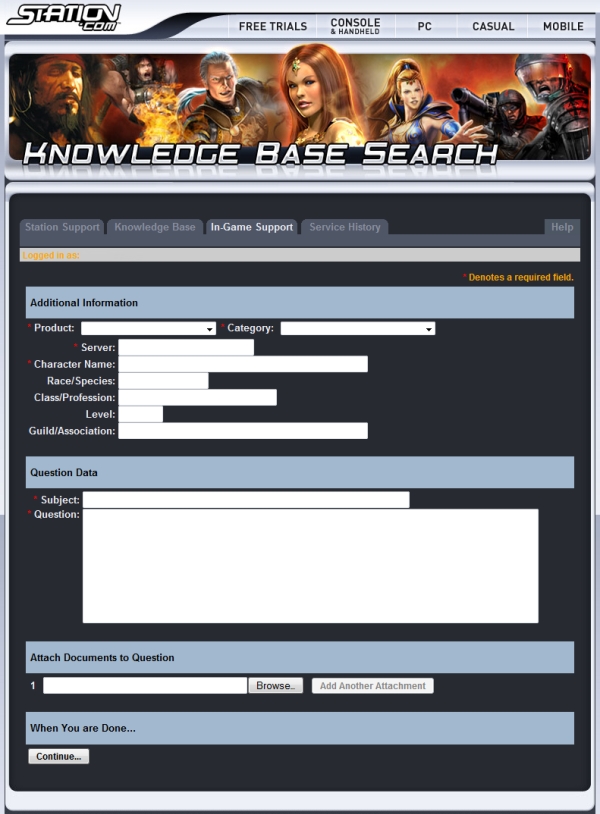 If you've come from in-game, many of the character information fields will already be filled out for you. Fill in any relevant blank information and click the submit button to send the petition to the first available customer support representative.
You will receive an email receipt acknowledging your recent submission. A copy of this incident will also be stored in your "Service History" tab under 'Questions' so you can review all GM-Player interaction in regards to your petition at any time, including after it has been resolved. (You can also view your Service History from the main Product Support webpage.) Receipts of all contact will also be sent to your registered email address so it is important to ensure that your contact information is correct and updated.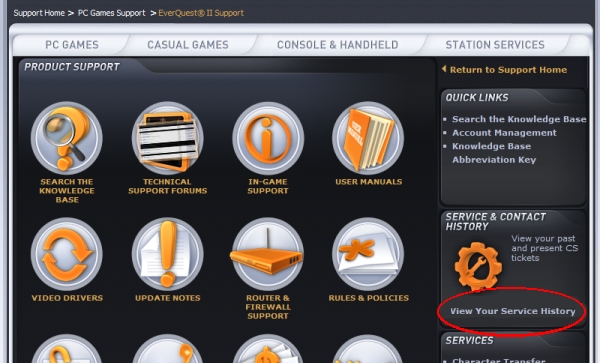 With our web support, you can expect the same level of service as you've always received while in-game, with better tracking methods and faster responses.
If you have questions, comments, or corrections to this FAQ, stop in to the Official EQII Forums and leave us your feedback.