Norrathians, you have been very good this year, and Santa Glug has noticed. So, he's packed in his sleigh more Frostfell fun to bring to you! Beginning Tuesday, December 6, 2016, the trees and lights and decorations will line the streets of your favorite cities, and those magical wardrobes will appear ready to take you to the Frostfell Wonderland Village.
In addition to all the returning favorites that come this time of year, here's what is NEW in 2016!
NEW QUEST: LITTLE LOST GOBLIN
From the portal in the Frostfell Wonderland Village, head to the Frostfell Workshop Zone and seek out Meg Gingersnap. Meg has discovered that a new goblin from Kunark was taken in by the Gigglegibbers as a new Frostfell trainee, but he's gotten lost on his first delivery run! It'll be up to you to track him down and see what's happened.
NEW GIFTS, CRAFTABLES, AND REWARDS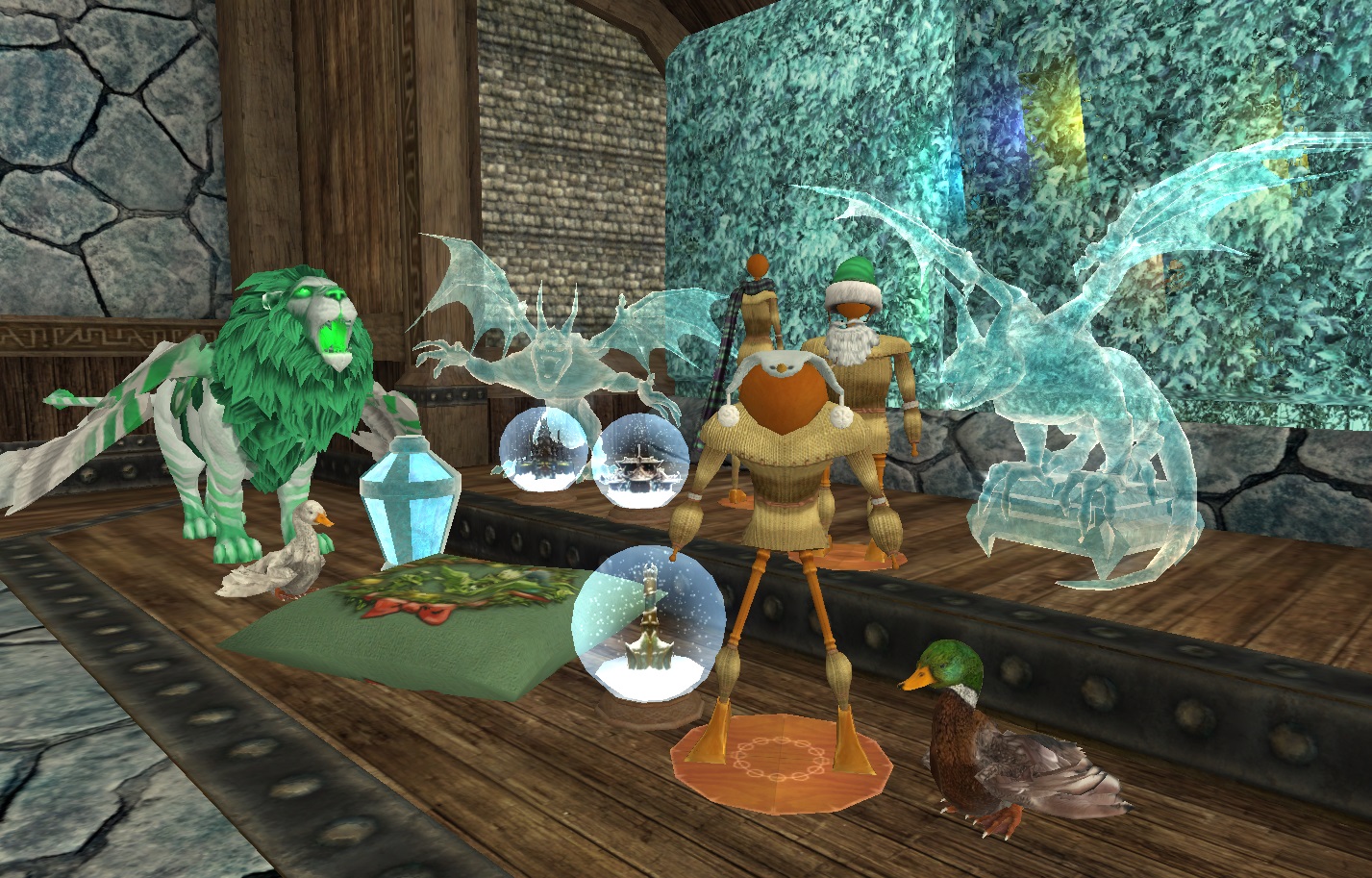 It wouldn't be Frostfell without shiny new items to gather, make, or share! Santa Glug has 15 tradable gifts - 7 new this year! - in his pack to give to everyone who asks him once per day. Will you be gifted with a snowglobe or a new scarf? If you've been good, seek out Santa Glug and see!
Gerbi Frostfoot has a number of holiday items to purchase, including six new items and 28 new armor pieces! And Tradeskillers can buy three new recipe books: Frostfell Outfits You Can Make IX, Frostfell Feasts and Decorative Crafts IX, and Scholarly Pursuits for a Festive Frostfell IX.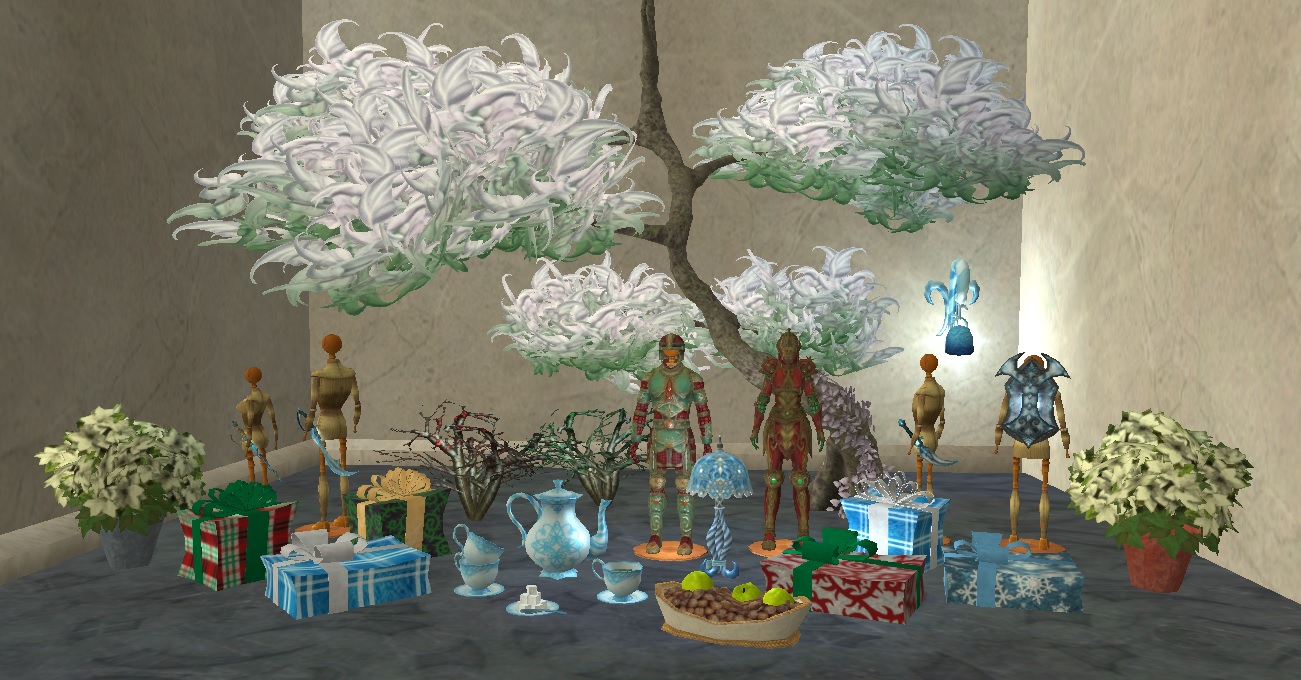 TLE SERVER: STORMHOLD
Good news, residents of Stormhold – you'll get most of the Frostfell quests, collections, and more! There are a few quests* from the full event that will be unavailable to you, but you'll still have a delightful dose of seasonal celebrations to be had!
The Frostfell festivities will be available through January 5, 2017.
*The following quests are unavailable on Stormhold: Little Lost Goblin, Deepice Dreams, Special Delivery, O Frostfell Tree, Tis the Season, and Gift Giving.