Have you been naughty or nice this year? Where will you end up on Santa Glug's list? Might want to make nice and merry, because it's beginning to look a lot like Frostfell in EverQuest II!
Beginning December 10, 2015, the magic wardrobes leading to the Frostfell Wonderland Village will once again be present in Qeynos and Freeport, taking adventurers on a journey to a colorful holiday land of cheer, merriment, joy, and – of course – quests for adventurers and tradeskillers alike! Get into the holiday spirit with these new additions for 2015!
New Quest Series: "Deepice Dreams"
In the Frostfell Wonderland Village, seek out Jarith Icewing, a Frostfell Apprentice who has been having strange dreams about a sad gnome girl, and wants your help to cheer her up! "Deepice Dreams" is the beginning of a new quest series which includes five total quests:
Deepice Dreams
Special Delivery
O Frostfell Tree
'Tis the Season
Gift Giving
These quests require Norrathians to own the most recent expansion, Terrors of Thalumbra, in order to participate. Don't have Expansion 12 yet? Pick up your copy today!
New Rewards, Gifts and Items!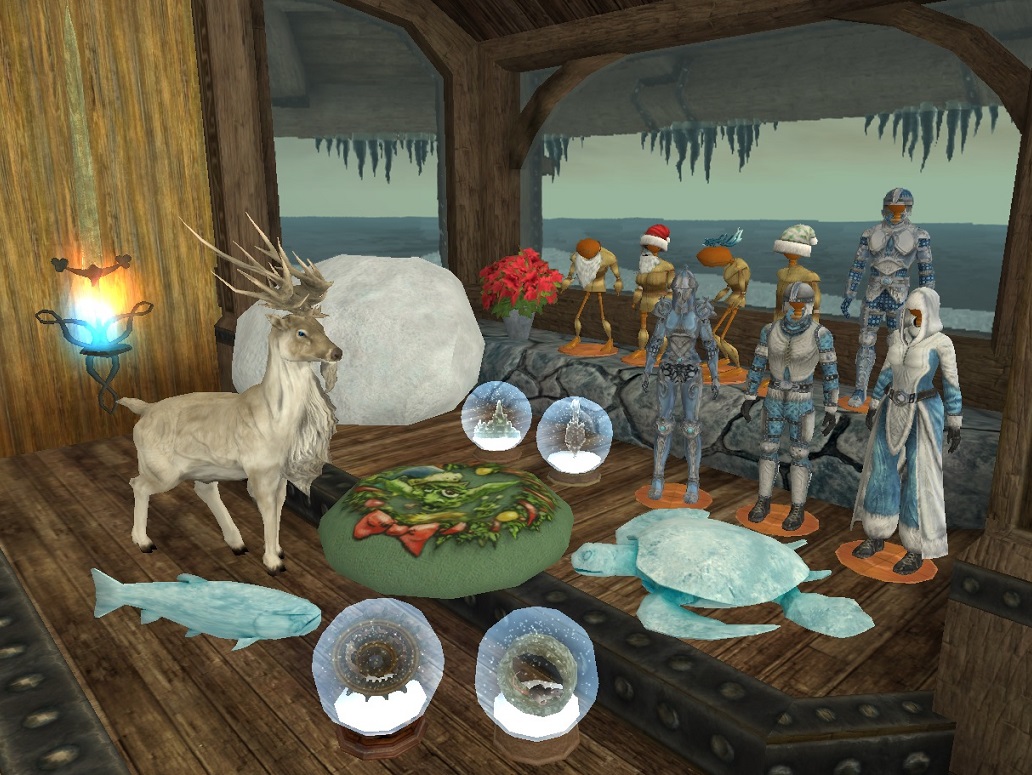 Santa Glug, is back with seven new gifts for 2015! These will be added to eight returning gifts, for a total of fifteen tradeable gifts from everyone's favorite holiday Gigglegibber. Make sure you come back every day of Frostfell to ask Santa Glug for a new gift!
In addition to gifts from Santa Glug, Gerbi Frostfoot has new items, including 28 new armor pieces for those who are level 100! And if you're more the "handmade holiday" type, there are three new crafting books for tradeskillers: Frostfell Outfits You Can Make VIII, Frostfell Feasts and Decorative Crafts VIII, and Scholarly Pursuits for a Festive Frostfell VIII. These are sold by Giddlenerf, Guhtosle, Giggawat, and Garsleblat. Giggawat and Garsleblat also have new items to sell this year.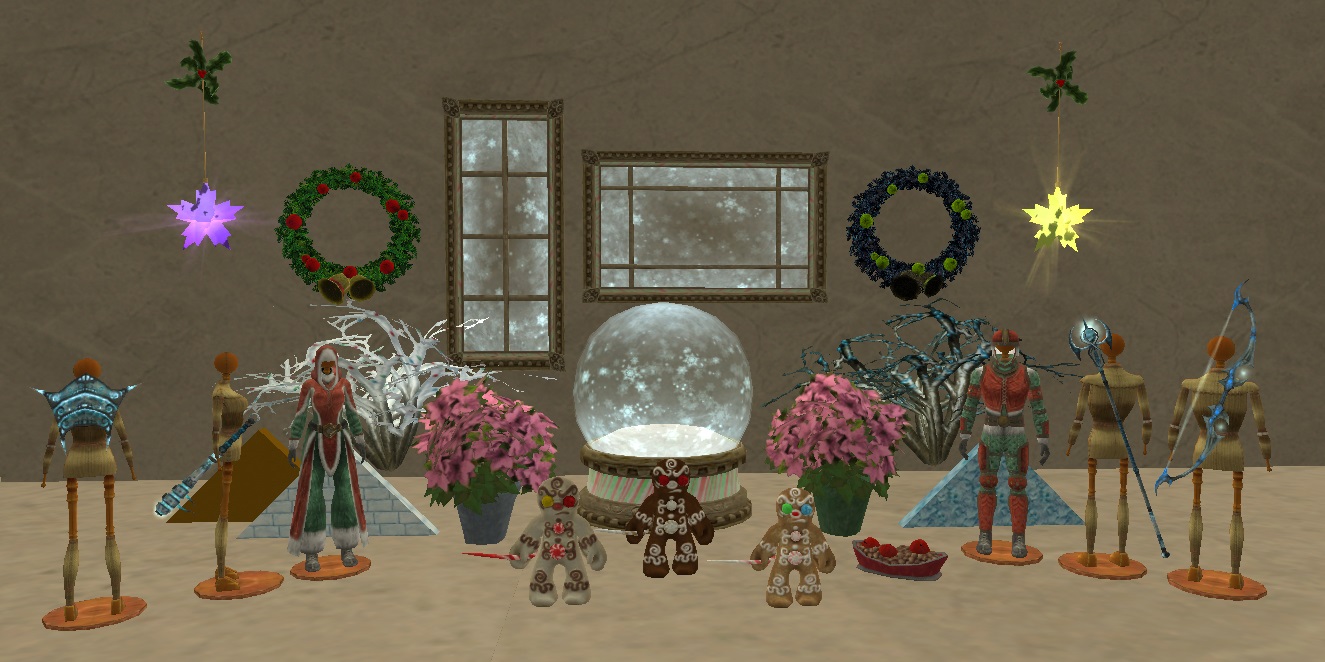 Plus, favorite quests, events, and items will be back as well! Whether you're an annual member of the Frostfell Decoration Committee or looking to improve your time in the Great Candy (Cane) Race, there's always fun to be had in the Frostfell Wonderland Village!
If you're getting into the spirit this year, make sure you share your screenshots with us at @everquestii on Twitter! Tag us and use the hashtag #FrostfellFun. You never know when Santa Glug may swing by with his sleigh full of surprises.
As fun as Frostfell is, it can't last forever. So make sure you get all your cheerful celebrations complete by January 6, 2016. All the baubles and lights and reindeer and gelatinous cubes with holiday goodies stuck inside will disappear until next year during the regular hotfix on the morning (Pacific Time) of January 7.