By: Erin Oakley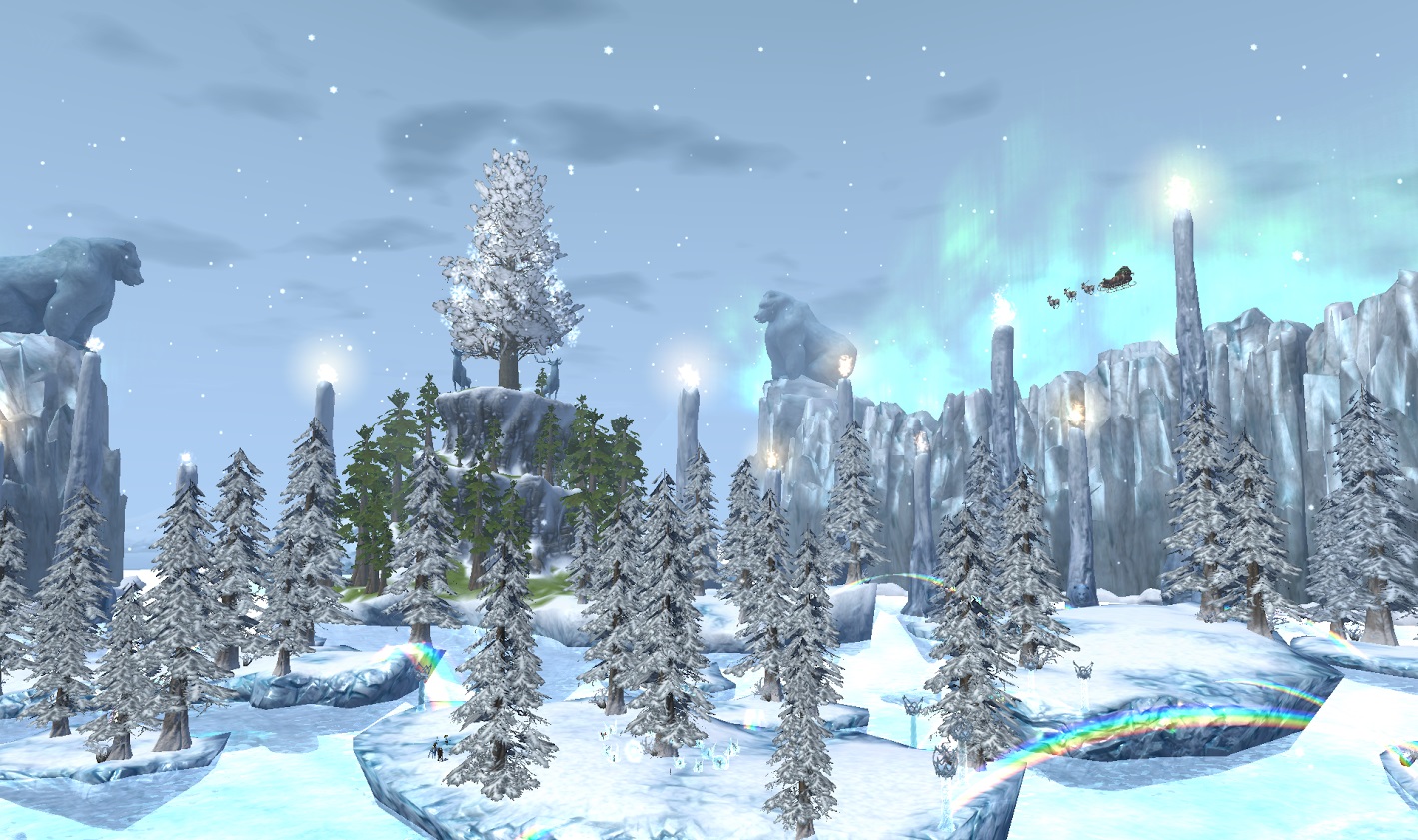 The weather may be wintery, but the denizens of Norrath are full of holiday cheer! The annual celebration of Frostfell features gift giving, fabulous feasts, holiday crafts, and of course, Santa Glug and his helpers: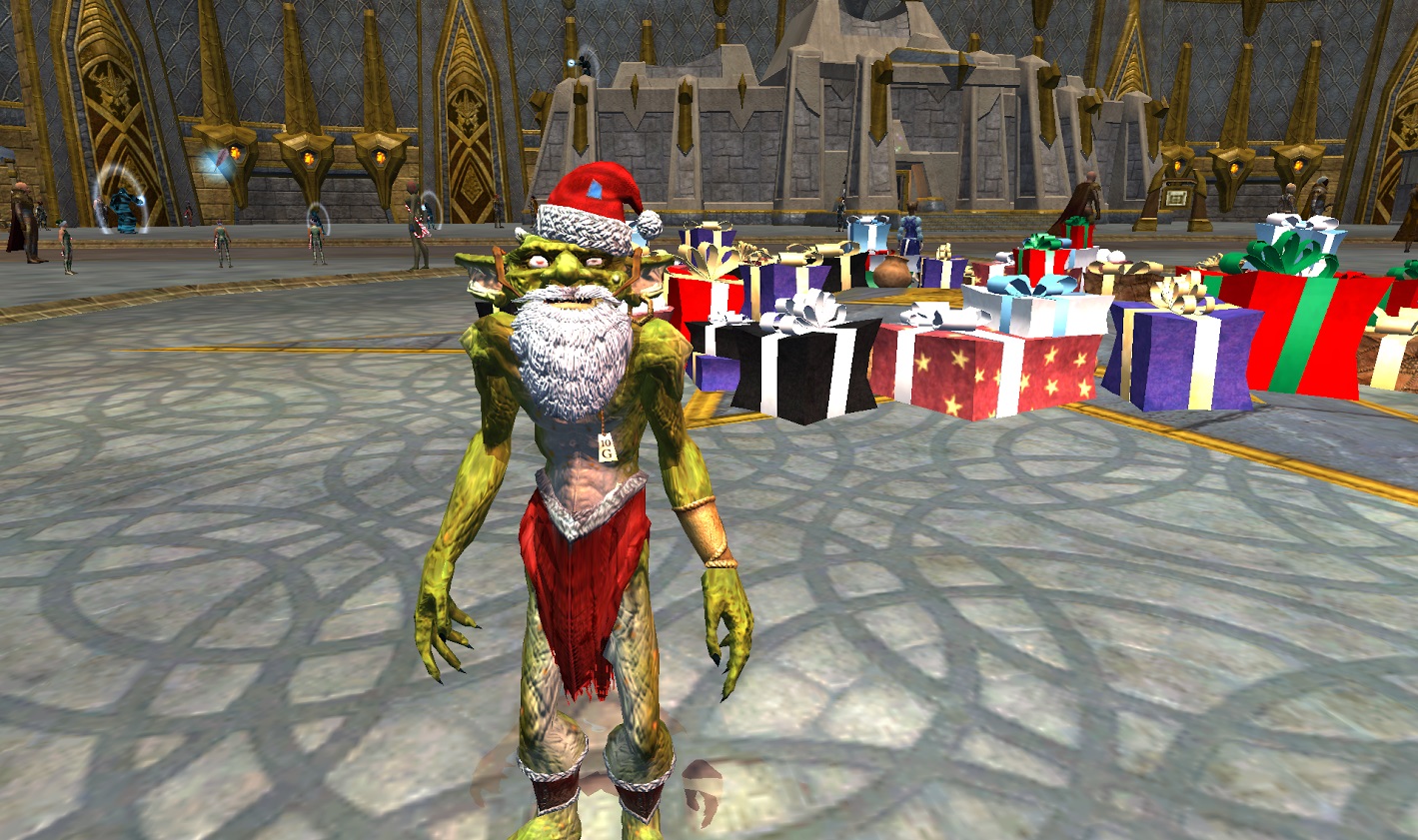 Interested in joining the fun? Travel to the Frostfell Wonderland Village by finding a magical wardrobe in Qeynos Province District, Freeport, Haven, Kelethin, Neriak, Gorowyn, or New Halas.
New for Frostfell 2013!
The ice is out of control, and the residents of the Frostfell Wonderland Village are frozen solid! Speak with Jingle, a Frostfell elf, to help solve the mystery.

Enjoy aerial views of the Village from your flying mount.

Santa Glug has 7 new presents this year, giving you a chance at 15 unique and tradeable gifts! You can talk to him once every 18 hours for a new present.

Tradeskillers can purchase "Frostfell Outfits You Can Make VI," "Frostfell Feasts and Decorative Crafts VI," and "Scholarly Pursuits for a Festive Frostfell VI" to create some new holiday items!

The merchant Gerbi Frostfoot has new Frostfell items to sell, including armor sets for level 90+ adventurers.

Earn five new holiday Achievements: "Holiday Lights," "Handcrafted Gifts to Give," "Frostfell Feast Delights," "Great Candy Grabber," and "Frostfell Fanatic!"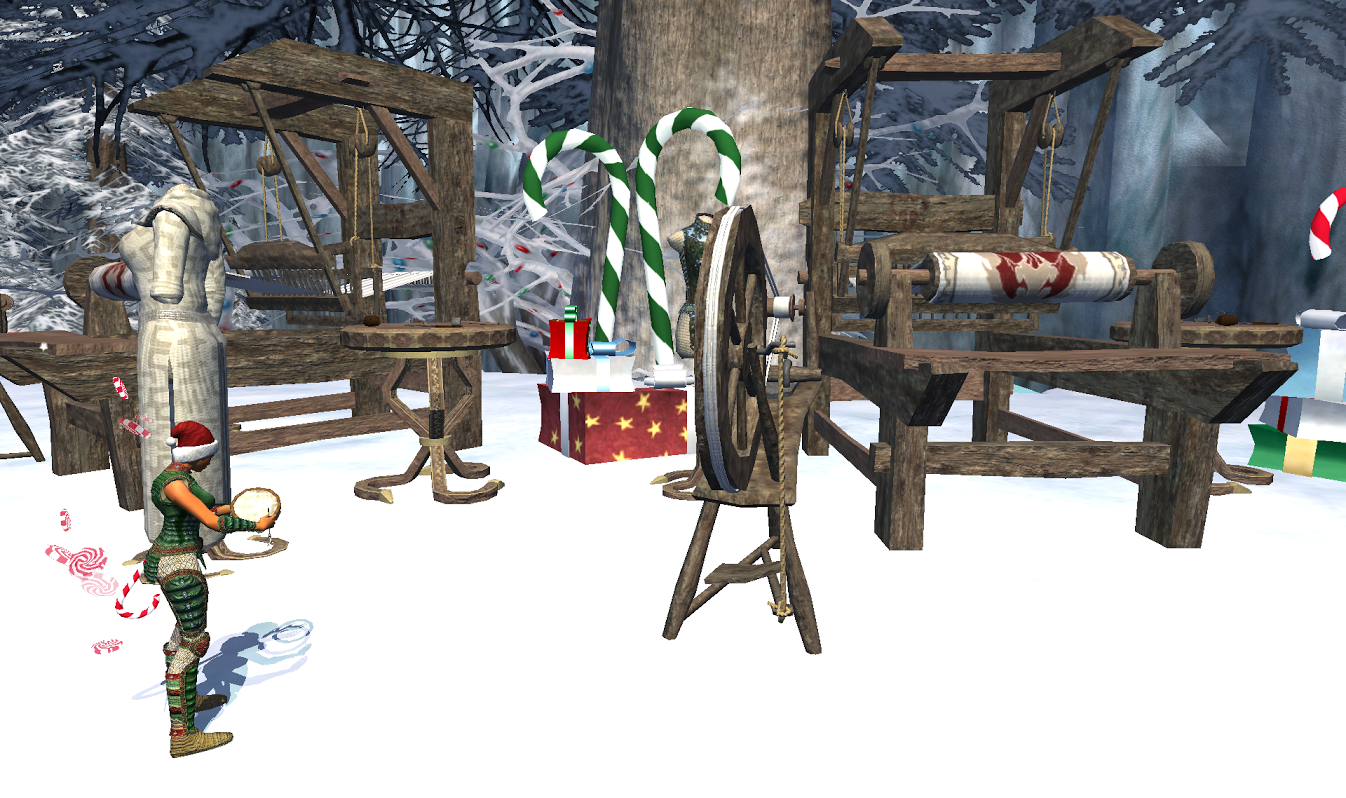 Returning Frostfell Favorites:
Quests from years past have returned, many with new rewards.

Your favorite cities are decked out for the season. Look for snowballs and fruitcake to throw at your friends!

Keep an eye on the snow in Frostfell Wonderland Village and the Icy Keep for the Frostbitten Toes collection quest.

Gather presents in Frostfell Wonderland Village to find crafting supplies for special holiday recipes.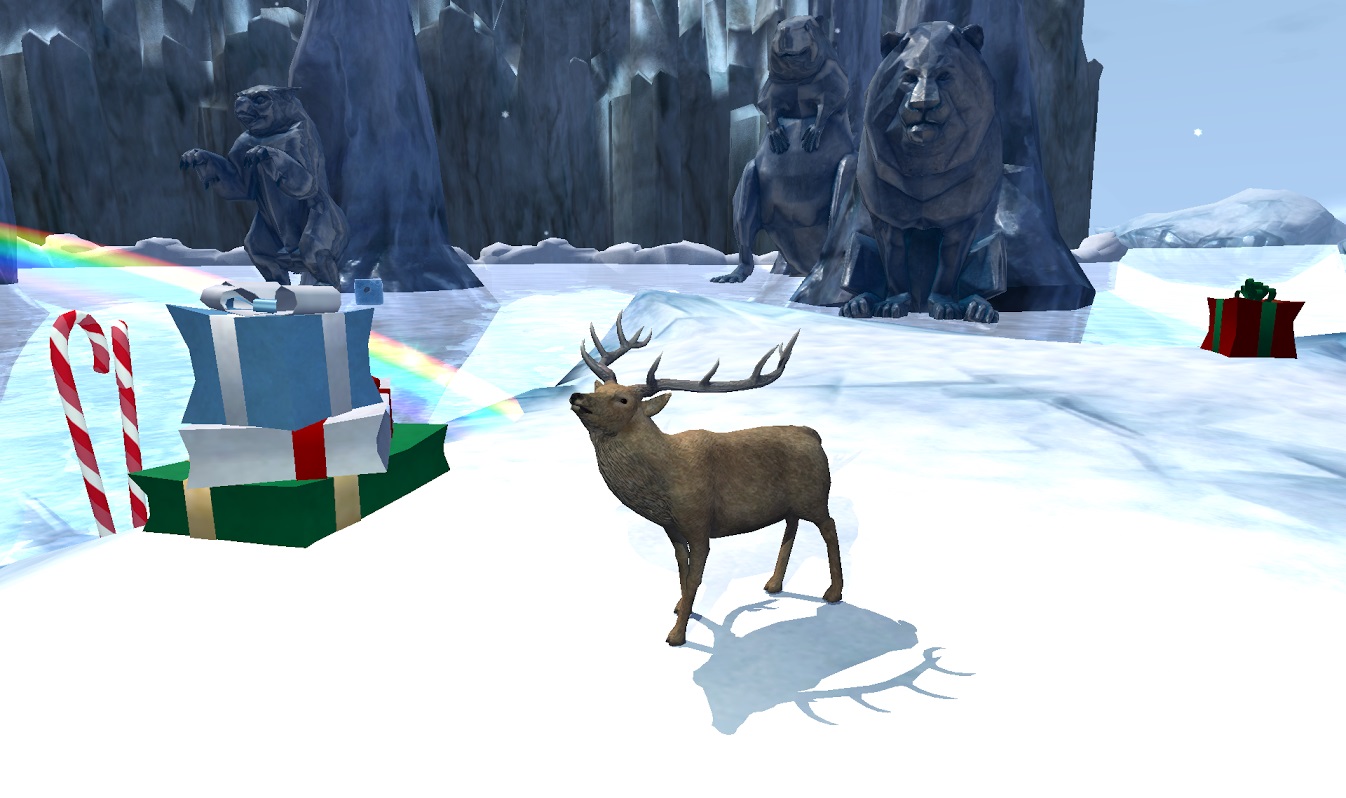 Frostfell will begin December 12, 2013, and run through January 9, 2014, so bundle up and join the fun! For a guide to the quests and activities, check out the official EverQuest II Wikia. (http://eq2.wikia.com/wiki/Frostfell.) And for the latest news from Norrath, be sure to follow us on Facebook and Twitter. Happy Frostfell!