Norrathians! It is once again time to celebrate, as EverQuest II is turning ELEVEN this year! We've had eleven amazing years of adventures together, and we're looking forward to many more creatures to slay, shinies to discover, and memories to be made. As you're gearing up for the launch of Terrors of Thalumbra, our next expansion, make sure you save some time to enjoy the Heroes' Festival which returns to Norrath on Friday, November 6th.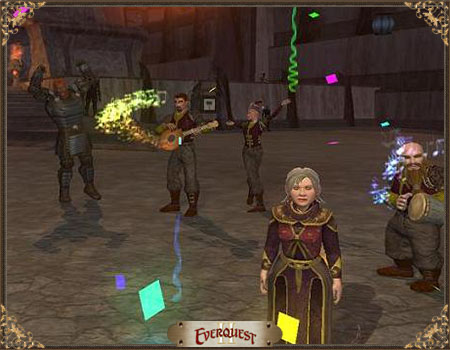 Travel to Qeynos or Freeport to take part in all the festivities. The Festival will be around until Monday, November 16th.
And for those of you who have been with us all these years, there is a new Veteran's Reward coming your way! You will be able to claim this depending on your account age beginning on Tuesday, November 3. The Veteran Reward – 12 Year gives you one full year's worth of loyalty tokens. That's 365 loyalty point tokens that you can use to purchase items from vendors in game!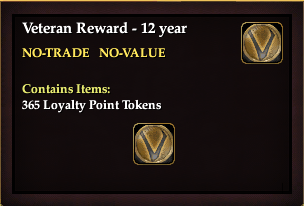 The Veteran Reward – 12 Year is claimable once per account.
The team here at Daybreak wants to thank each and every one of you for making Norrath a vibrant, exciting world to be part of. Happy Eleventh Anniversary!