October has begun, and with it comes pumpkin spice everything…and the fang-tastic Nights of the Dead event! The beasties and ghoulies from times past will be out and about, and more have been added. Tread carefully as you trick-or-treat yourself to their wares! 
So, scare up all your fiends and slither in game to get started on this scare-iffic event!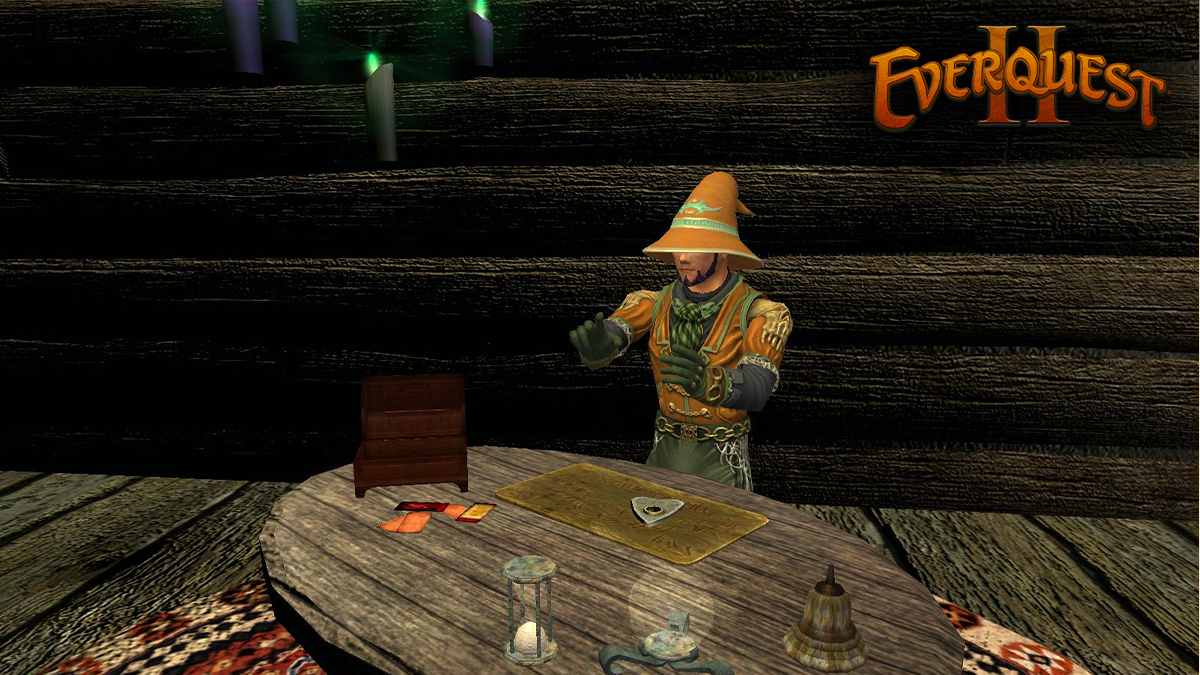 New Features for '23! 
TLE Servers 
Zarrakon, Varsoon, Kael Drakkel - The event is active, with the following exception (due to expansion availability):

Headless or Tails (Headless Horseman Public Quest) 
Live Servers 
New Quest - From Regions Beyond
New Collection - Starving Skeleton Bones
Added "Nights of the Dead treats" to drop as loot from Renewal of Ro undead and creepy crawly beasts. It can either be sold to merchants for coin or be used in tradeskilling.
11 New house items and equipment sold by Lil' Boo, a Nights of the Dead Merchant, including a new mount!
2 New costume illusions sold by Lil' Boo, a Nights of the Dead Merchant.
New holiday recipe book "Celebrations of the Dead XVI" available from Lil' Boo, a Nights of the Dead Merchant.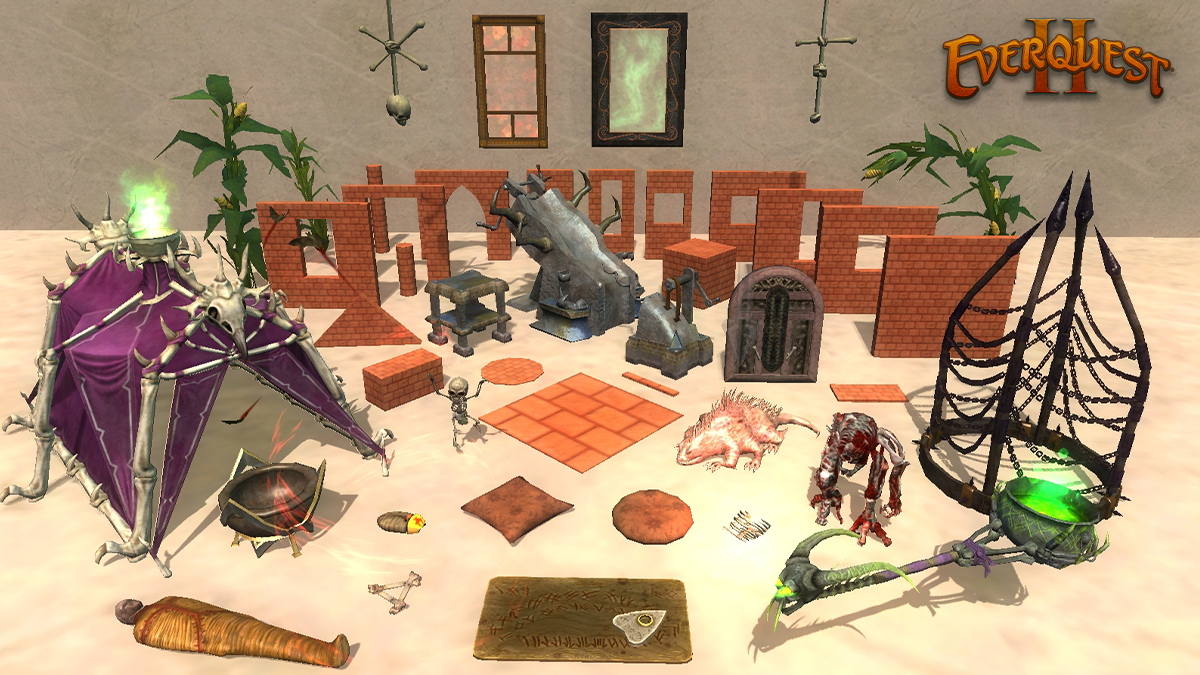 Assortment of items only available from the merchant!
Returning features: 
In-game mail informs everybody of the event!
Returning merchant items and recipes are being sold by Haint, a Nights of the Dead merchant, available in all player cities.
Achievements!

Baying at the Moon [series]
Calcified skeleton kills [series]
Wake the Dead
Candy Crusher
Closet Full of Skeletons
Tricky Treats
Ghost Hunter Extraordinaire
Nights of the Dead Devotee

Collections!

Facing Your Fears
Spook-tacular Cookies
Final Arrangements
Werehunter's Survival Kit
Ghost Hunter's Pack
Grave Memories
Frightfully Frosted Cupcakes
A Swinging Wake
The Hollow Hedge Collection
Crunchy Candied Crickets
Deadly Remnants
Frightfull Fabric
Ghoulish Masks
The Great Haunt

Events!

Wake the Dead event in Qeynos, Freeport, Kelethin, New Halas, Gorowyn, Darklight Wood, Haven, Maj'Dul, and Great Divide.

New house item added! 
Catacomb Brick Building Blocks, "Fresh Grave Mound", and "Phantasm Witchcraft" clothing pieces returned to the random treat box.

Haunted House in Qeynos and Freeport.
Haunted Mansion in Loping Plains
Haunted Hedgemaze Zone in Nektulos Forest!
Calcified skeletons spawning in Antonica, the Commonlands, and Nektulos Forest.
Ponchy's quest line in Antonica.
Gigglegibber Goblins in the player cities that cast illusion costumes on players.
Candy drops!

Overseer Quests and Agents

Offered: Crinn Bryggin in Nektulos Forest

Bite Club - Topi di Ombra
Bite Club - Night Reapers
Bite Club - Bonecrunchers
Bite Club - Sun Manes
Bite Club - Wards of Dawn

Quests!

Headless or Tails (Headless Horseman PQ)
Trick or Treatskiller
Night of the Barking Dead
Broken Mirrors
A Dream, By Any Other Name
Survive the Night
The Haunting
This Won't End Well...
There Will Be Ghosts
A Nightmarish Illness
A Nightmarish Return

Races!

Ghost Hunter: Commonlands
Ghost Hunter: Antonica 
This creeptastic event kicked off this morning and will end on November 2 6, 2023, at 11:59 p.m. PDT.
Join us on social media: Twitter, Facebook, Instagram, and Discord.