Did you hear that howl? Hijinks and haunts abound in Norrath, which means that Nights of the Dead has risen again!
From now until Thursday, November 1, 2018 at 11:59PM PT you can celebrate the most bone-chilling time of the year with these haunting features!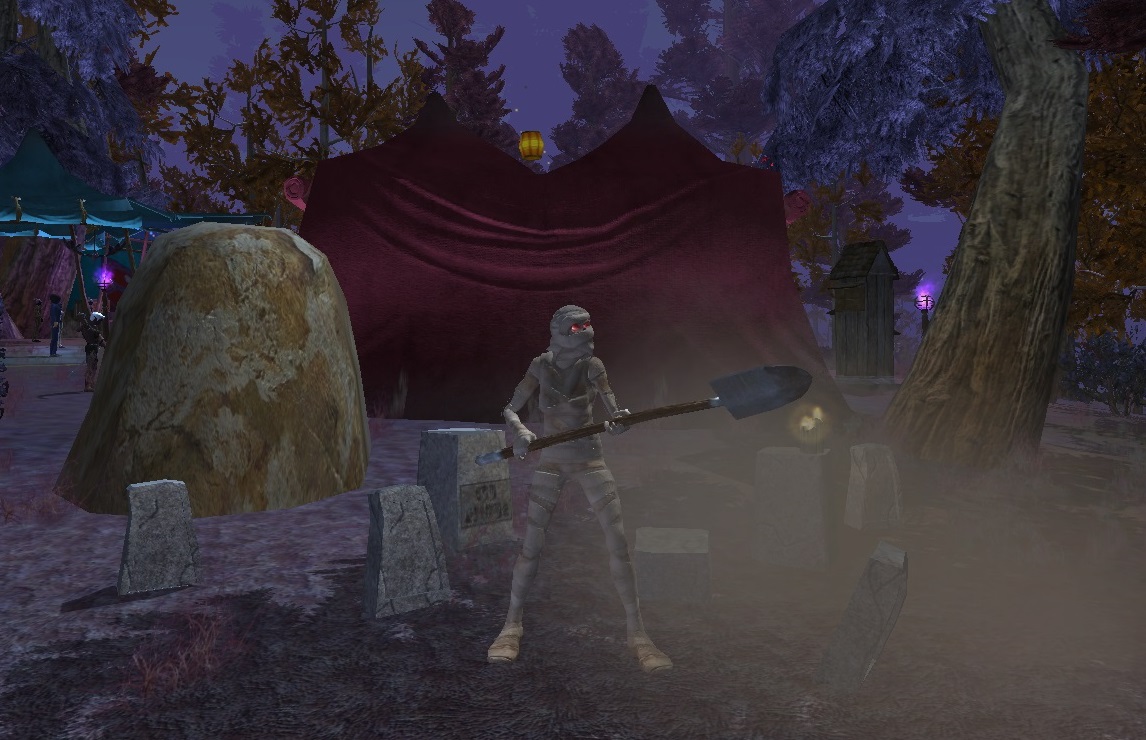 As always, there are a number of ways for Norrathians to join in on the spooky festivities! Crafters interested in putting together pieces to make their own Frankenstein forms can pick up a new book of recipes from the event merchants. Want to take advantage of the full harvest moon? Spend your nights hunting ghosts in Antonica and the Commonlands, investigating haunted locations, or grab a shovel and dig up a scary good time in any of the decorated cities! 
Wondering what spooktacular new features will be a part of this year's event?
TLE Servers:
For the first time, players on Fallen Gate can enjoy all the thrills and chills of Nights of the Dead! (Exception: A lost necklace cannot be looted from A Gleaming Chest in The Hedge Hollow.)
New Collection:
New Merchant Items:
New costume illusions: Hobgoblin Costume and the Aviak Stormrider Costume!
New Petamorph Wands: Contagion and Spectral Executioner
New house items 
And more!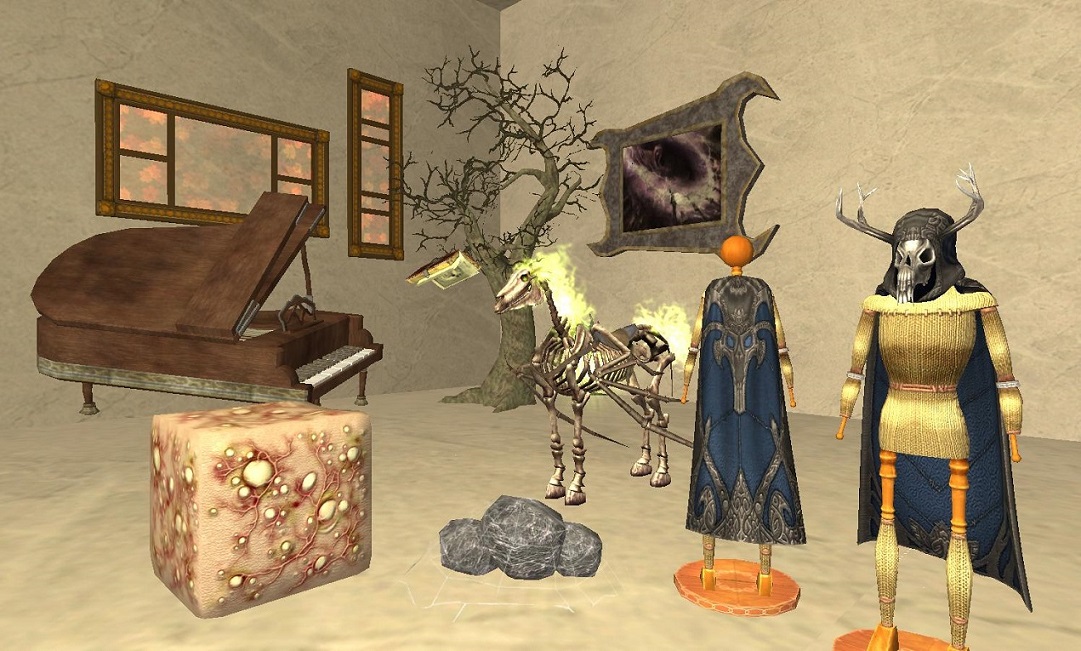 New for Crafters:
New holiday recipe book "Celebrations of the Dead XI"
Crafts include the Bubling Chalp Cauldron, Arcane Mistmoore Chandelier, Oversized Autumnal Globe, and much more!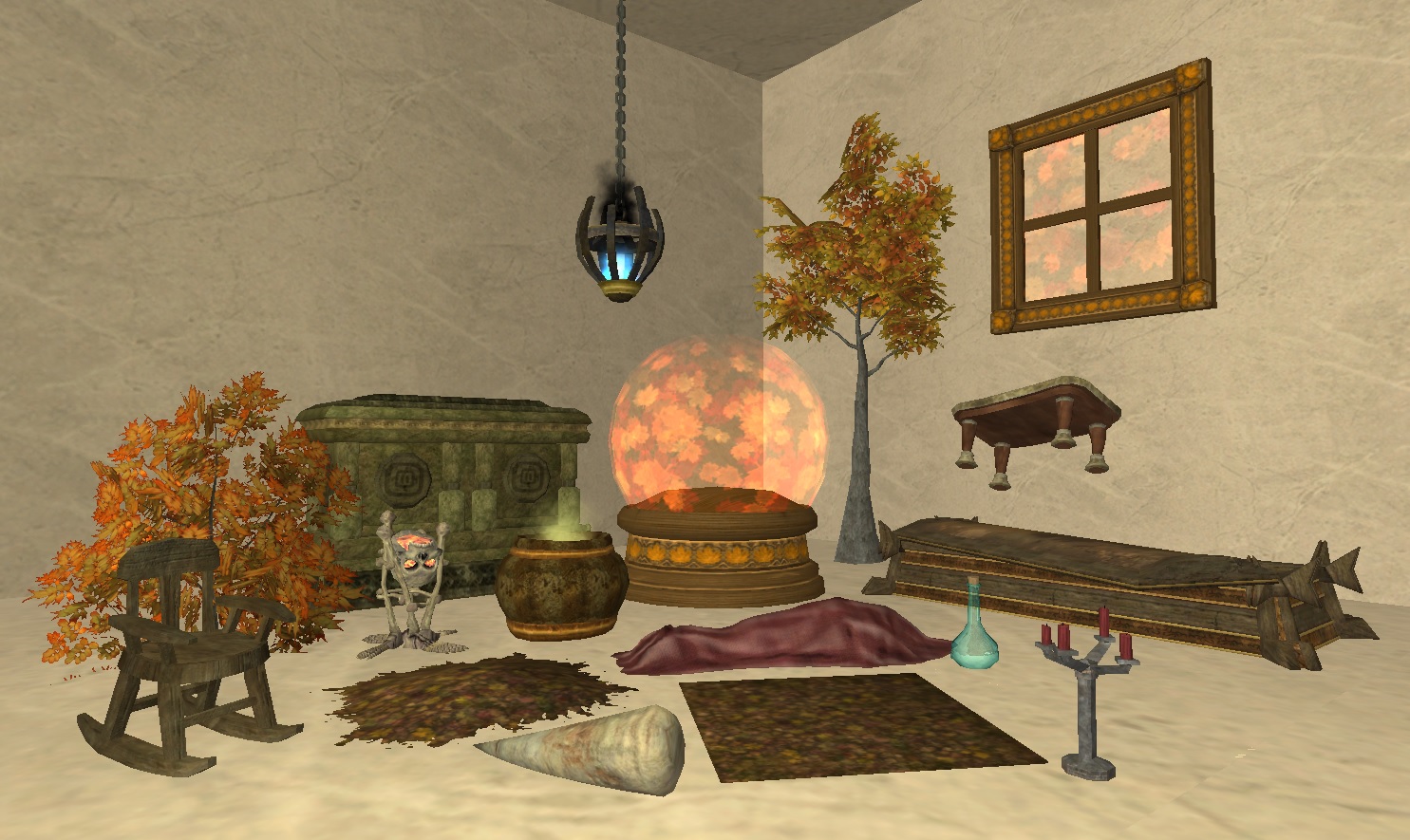 If the dark nights make you uncertain, you can read up on Nights of the Dead on EQ2i. 
Don't miss out on this ghostly gathering - the spirits will return to their graves on Thursday, November 1, 2018 at 11:59PM PT!